Jackbox games just released Jackbox Party Pack 1 and 2 for the Nintendo Switch.
These two collections include Drawful, Fibbage, Quiplash, and more. They are available at $24.99 each or the regional equivalent digitally. There will also be a 20% discount on another Party Pack (including 3) if you own a single Party Pack release on the Swich eShop. The discount is valid in NA today but will go live in Europe and Australia next week. The Jackbox Party Pack 4 is still set to arrive on Switch in Fall. Read our reviews of Party Pack 1 and 2 here.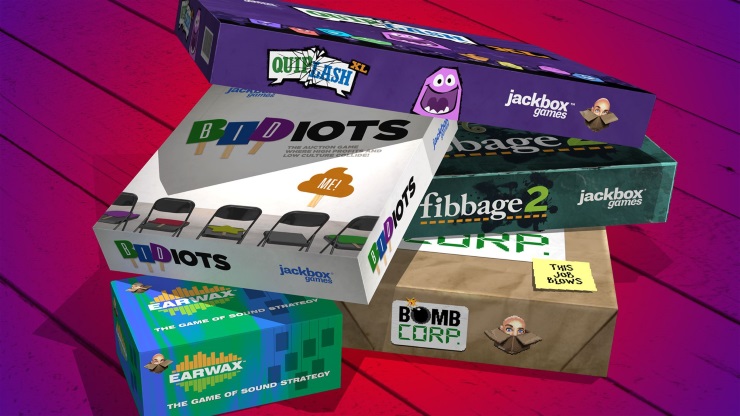 Jackbox Party Pack and Party Pack 2 are now live on the eShop for Nintendo Switch.