In addition to the EU release date for the Vita port of The Nonary Games, Aksys had some good news for PS4 fans.
Tokyo Xanadu eX+ is an enhanced release with additional modes and content of the PlayStation Vita game Tokyo Xanadu. Read my review of the original Tokyo Xanadu here. The PS4 game was originally only releasing in North America on December 8 but Aksys confirmed that Europe would be getting it on the same day physically and digitally. Watch the original Japanese PS4 release video below:
If you're picking it up in North America, there's a lovely CE available that includes a figure, an artbook, soundtrack cd, cards, and more.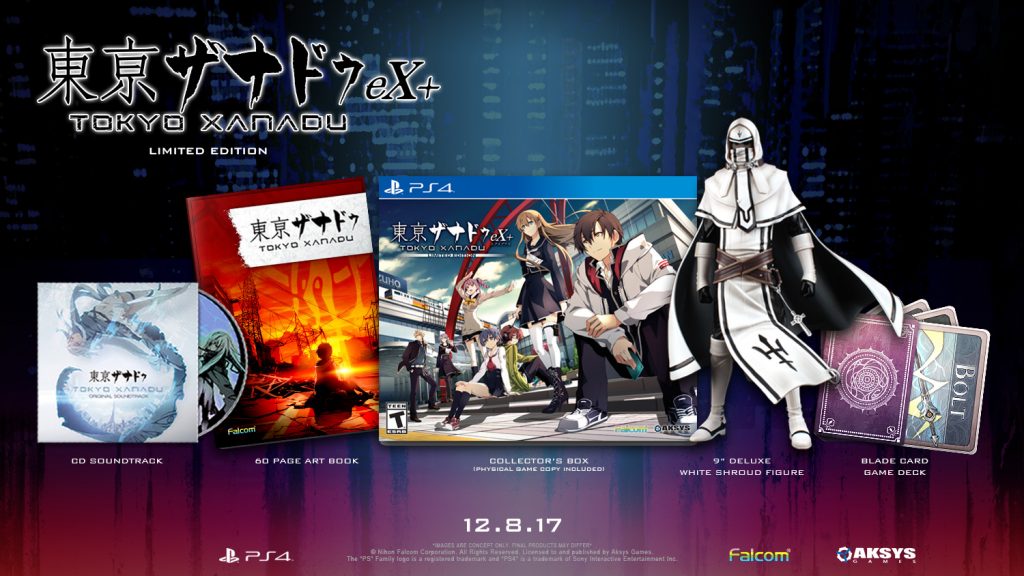 Tokyo Xanadu eX+ will release on December 8 for PlayStation 4.