PQube Games has announced a new adventure game Stay, from Spanish developer Appnormals Team, due this Spring on Xbox One, PC and Mac.
When a therapist, Quinn, wakes up alone in an unfamiliar, locked room, his only option is to sit at the computer provided. That computer is linked to an internet chat room, but this is where Stay's innovative twist comes into play; you are the other person in the chat room. Your responses to Quinn's questions will determine his fate, rather than having direct control over the action.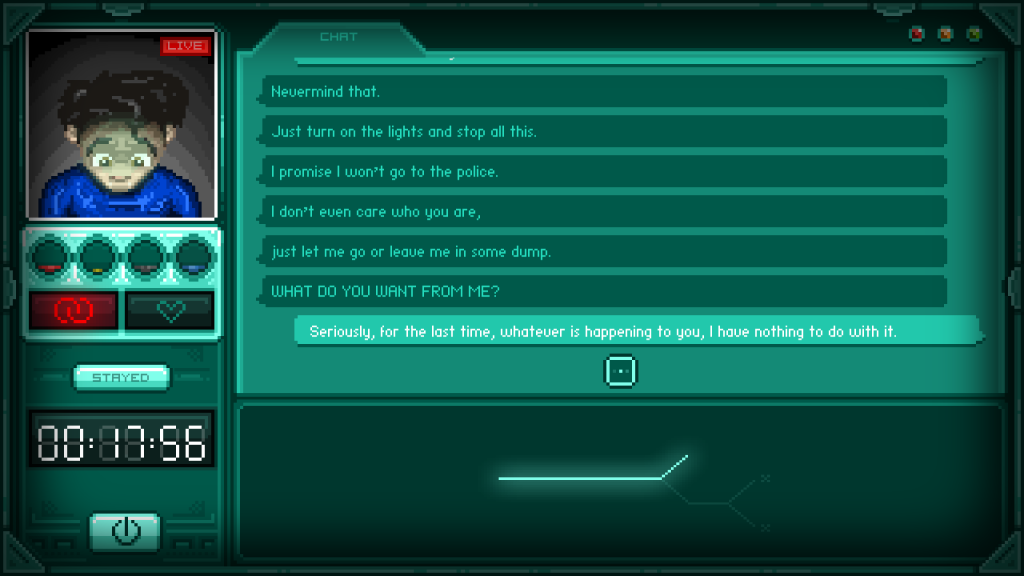 Everything in Stay plays out in real-time, so your responses will need to be quick and decisive. Take too long and things could go horribly wrong. A bit like the Saw movies. You will also have to earn Quinn's trust by the strength of your actions, otherwise he might not respond well to your choices. Everything in this game seems to be based around choice and consequence.
With seven different endings, entire webs of conversation and many paths through the game, Stay is designed for multiple playthroughs. With its pixel art visuals and psychological horror aspects, Stay reminds me of Home; a game mentioned in our Hidden Gems piece for Halloween, which could be a very good thing indeed.
Find out for yourself when Stay arrives on Xbox One, PC and Mac this Spring.