Steins;Gate Elite is getting localized for PlayStation 4 and Switch (maybe more platforms) thanks to Spike Chunsoft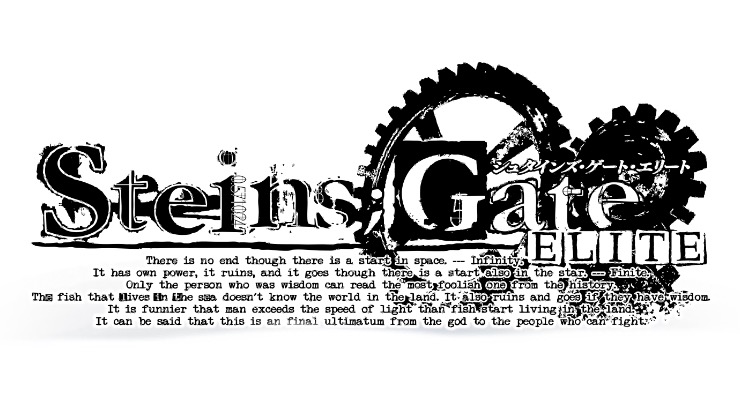 Spike Chunsoft has a press event on later tonight where it will announce 4 games.
Amazon Canada has listed 3 new Spike Chunsoft titles. One of them is Steins;Gate Elite. It is interesting seeing this being done by Spike Chunsoft and not PQube who handled the other 2 Steins;Gate releases. Spike is going to handle 5pb games in the West going forward. The other two listings are for previously announced titles (428 and Fire Pro Wrestling for PS4). The Amazon description is as follows:
Fully Animated Adventure – Indulge in all the beautiful animation from 24 episodes of the STEINS;GATE anime.
A New Way to Time Leap – Experience the world of STEINS;GATE with this remastered, ultimate version that features newly animated sequences for certain endings.
Branching Storylines – Every choice you make has its own consequence, shifting the world line closer or farther from reaching 1% divergence, providing a multitude of animated endings.
The trailer below doesn't look as good as the static art to me and you can read my review of the original Steins;Gate here.
Now while Amazon will only list physical releases it is likely that Spike Chunsoft will put this out on Steam as well and maybe PS Vita (Digitally). The screenshots on Amazon Canada all have the Spike Chunsoft copyright as well as a watermark.
Steins;Gate Elite releases in 2018 on PS4 and Nintendo Switch as of now.