Arc System Works America, Inc. just announced patch 1.30 for BlazBlue: Cross Tag Battle with loads of balance changes, fixes, and more.
The system mechanic changes are as follows:
Reversal Action
・Damage dealt as follow up after "Reversal Action" will now all deal red health gauge.

Reversal Action Skill EX Skill Partner Skill
・Now has minimum guarantee damage.

Clash Assault
・Hitting the opponent with "Clash Assault" while using partner character will now result in a full knock down.

Active Partner Change
・Increased red health gauge recovery speed, as well as extended the effective time of increased skill gauge recovery.
・Fixed an issue where it also affected the opponent's skill gauge recovery.

Resonance Blaze
・Cross Burst is no longer available while blocking an attack from an opponent whose Resonance Blaze is active.

Cross Gauge
・The gauge is now darkened whenever Partner Skill is unavailable.

Cross Burst
・The time it takes for a character to land on the ground after being knocked back is now equal across all characters.

Partner Character Behavior During Tech Recovery
・Removed collision box.

Guard Point (Armor) Activation
・Chip damage taken during guard point no longer reaches 0.
・Red health gauge now remains when guard point becomes active.

Other minor bug fixes have been made.
The various character balance changes are here.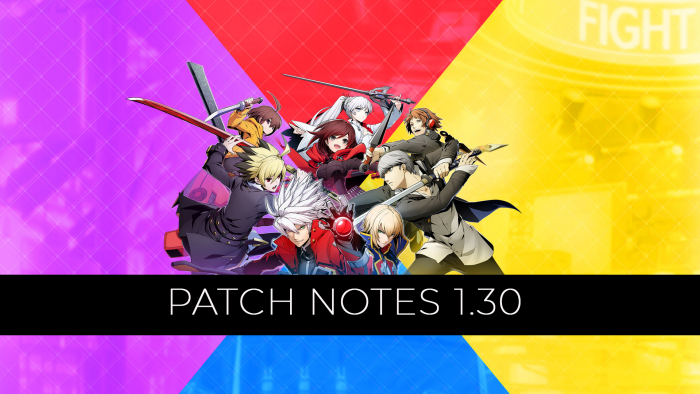 There's no word on when Nintendo Switch and PC owners will get this patch yet.
BlazBlue: Cross Tag Battle is available on PS4, Nintendo Switch, and PC. Read my reviews on the PS4 and Switch versions.