Welcome to Vinyl City courtesy of No Straight Roads a game from Final Fantasy XV and Street Fighter V designers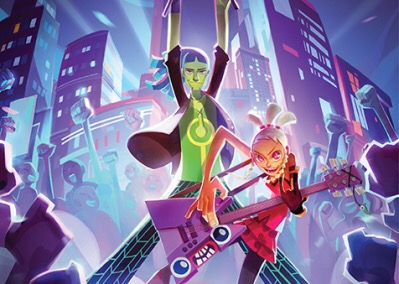 Here's a trailer for No Straight Roads, a music themed action adventure from one of thenlead designers of Final Fantasy XV and one of Street Fighter V's concept artists.
The people in question are Wan Hazmer (FFXV) and Daim Dziauddin (SFV), and No Straight Roads will see you looking to take down an EDM empire, while the trailer below introduces to to Vinyl City.
No Straight Roads will release on PS4 and PC later this year.