This year has been awesome in a lot of ways with games like Kingdom Hearts III, Ace Combat 7, and God Eater 3 living up to my expectations. I was also blown away by what is currently my Game of the Year in the form of Devil May Cry 5. 2019 has also had some kickass indie game releases and with E3 approaching, here are the best indie games of 2019 so far – in no particular order.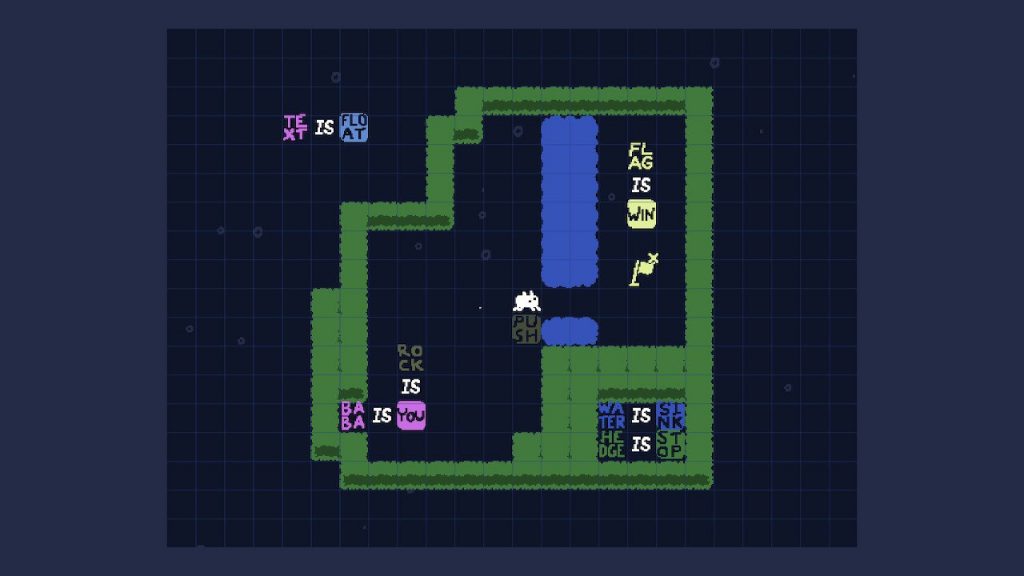 I saw this shown off by Nintendo in one of their directs but didn't really pay attention to it until a few friends of mine kept mentioning it as an equal to "The Witness". I ended up buying it and fell in love with how well designed Baba Is You is. I love how just like The Witness, puzzles I get stuck on are in my mind for hours after I've stopped playing. It also suits the Switch perfectly as a pick up and play puzzle game that boots up quickly for an attempt or two at puzzles. This is easily one of the best puzzle games of the generation.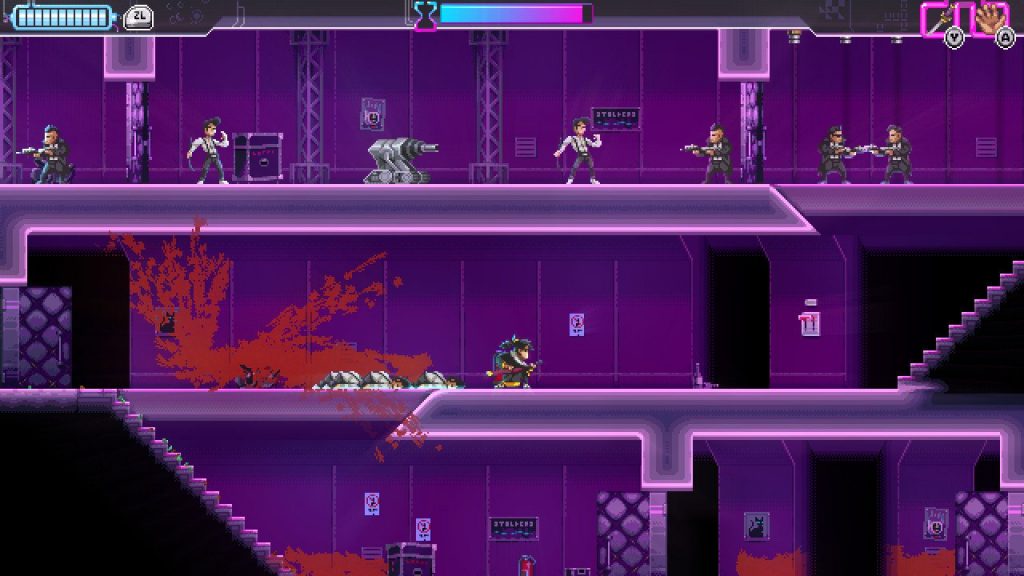 Devolver Digital has become one of my favourite publishers this generation with some fantastic releases. Katana Zero seemed like something I might enjoy but buying it has been one of the best gaming decisions I've made this year. It has a superlative soundtrack and combat to match the quality. Games like this usually have throwaway stories but Katana Zero even gets that right. It is full of great references and humour. If you've wanted a true follow up to Hotline Miami 1's quality, this is exactly that.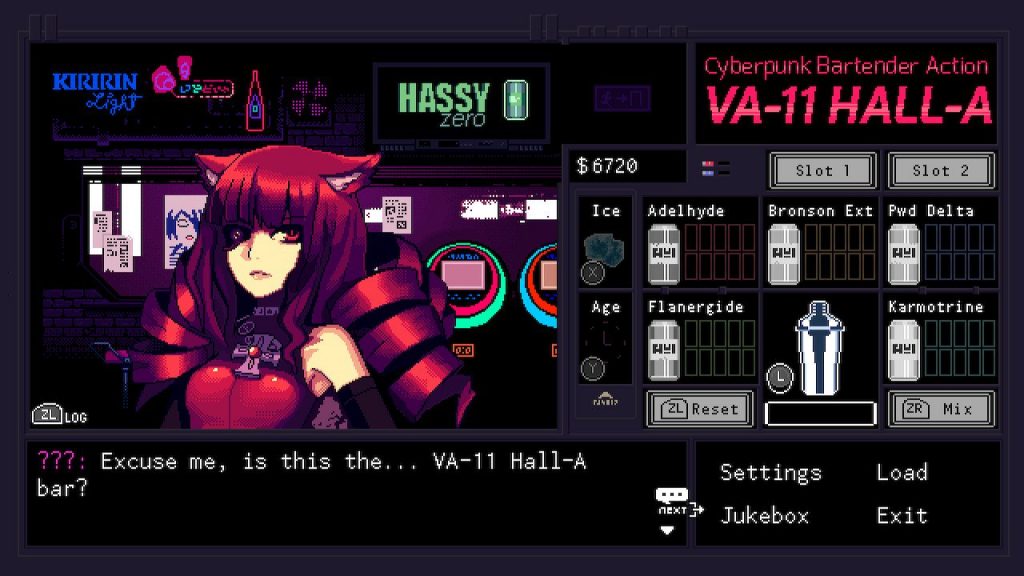 Ok this one is kind of cheating since it was on PC and PS Vita before but given how great the ports are and that it is finally on mainstream consoles, VA-11 HALL-A is definitely worthy of a spot on this list. The fact that I gave it a 10/10 in my Switch review helps as well. VA-11 HALL-A is a visual novel with bartending thrown into the picture that happens to have excellent characters, brilliant designs, and one of my favourite soundtracks in gaming. If you've been aching for a game to relax and play, look no further.
At this point it is safe to say that Image & Form can do no wrong. SteamWorld Dig was loads of fun on 3DS but Heist took the series to a whole new level with its quality and polish. SteamWorld Dig 2 followed that, doing even more to push the quality further. While SteamWorld Quest hasn't lived up to the perfect game that SteamWorld Dig 2 is, it is jawdroppingly good for a lot of reasons. For Quest, Image & Form have taken the series to the card-based RPG genre. For the developer's first card based RPG, I'm pretty blown away by just how well designed and well balanced the cards and characters are. This is only on Switch for now but it is coming to more platforms later on. If you have a Switch, this is the card game to buy. Check out Nick's glowing review of it here.
Wargroove (Xbox One, Switch, PC)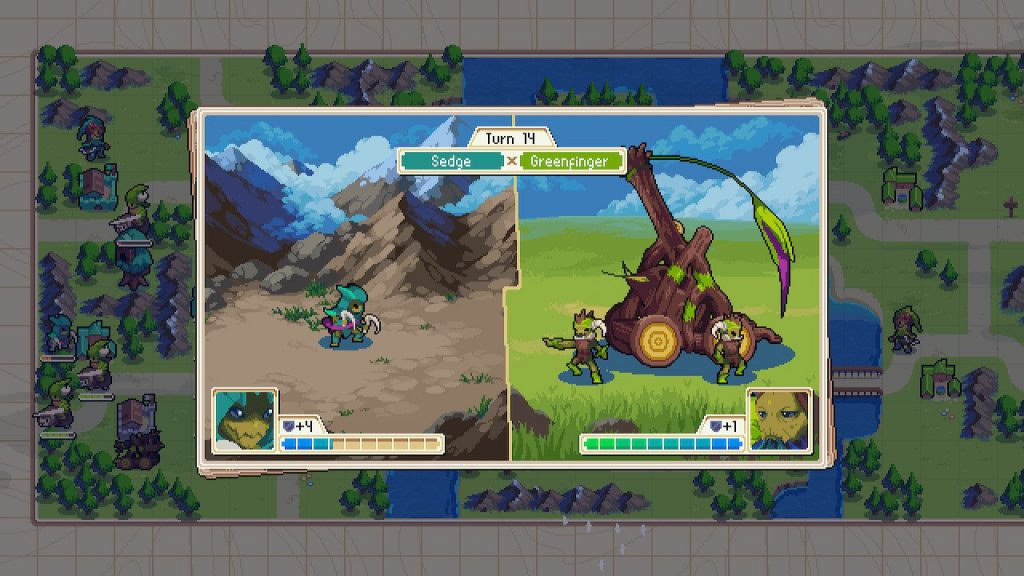 The wait for Fire Emblem on Switch has been painful but thankfully there are some great games filling in for it in their own way. Wargroove is a release that was hyped a ton pre-release but it is also one of the rare hyped games that delivered in spades. If you've wanted a tactical RPG with great level design, a memorable story, nice music, and deep customisation and creation, Wargroove is for you. When I first played Stardew Valley, I was pretty baffled at the quality and amount of content it had for the low price point. That is exactly how I feel when I keep going back to Wargroove. Read my review of the Switch version here.