I can't believe that after all this time we still don't have a platformer that has merged the worlds of both Super Mario and Sonic the Hedgehog. I've beaten this drum for years, and in time I've managed to get used to the idea that it'll probably never happen. Despite this, the two have met up in Super Mario Bros., and with Mario and Sonic at the Olympic Games 2020, the two will once again go head-to-head in various activities.
At a recent press event I got to see some of the new events that'll feature in the latest entry. I've never been a massive fan of their Olympic and Winter adventures, but I did like a couple of the newest competitions. Skateboarding in Mario and Sonic 2020 is a blast, and whilst it isn't quite as good as those Tony Hawk's games (and if you've never played the earlierTony Hawks' skateboarding games, you've never lived), it scratches that itch. Many of the events let you play with a pro controller, but it's satisfying to use a singular Joy Con for this.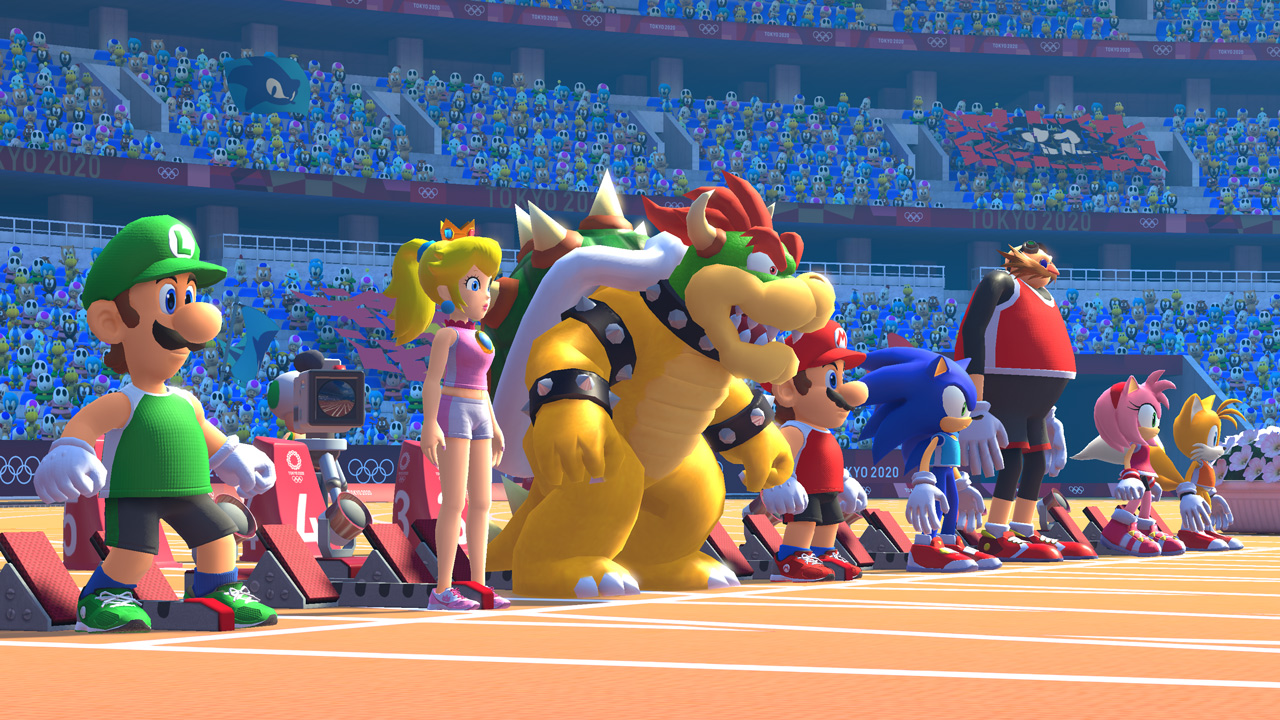 I moved the Joy Con to guide Sonic around the course, then as I reached the tip of the half pipe and flipped it up, I managed to get some serious air. When you build up your special meter from completing successful tricks, you can unlock a special move, and by holding in R and jumping again, you'll reach a much higher height and earn a great deal of points. I was pretty decent in Skateboarding, but when it came to surfing I was terrible. It didn't have the same kind of handling that the skateboard did, and whilst I'm not making excuses (even though I kind of am), I much preferred the board with wheels.
Karate was also a lot of fun. It was surprisingly technical to control, sticking faithfully to the sport. If you land a strike you get a point, and if you take down your opponent you get three points. There are some special moves that even get you a whopping five points, but you have to hit it at just the right time to make it work. Blocking is responsive, and using this often stops most strikes getting through, but it doesn't always mean you won't take any damage. Getting used to the ebb and flow takes time, and if you lose your focus even for a second, it opens you up for a succession of shots against you.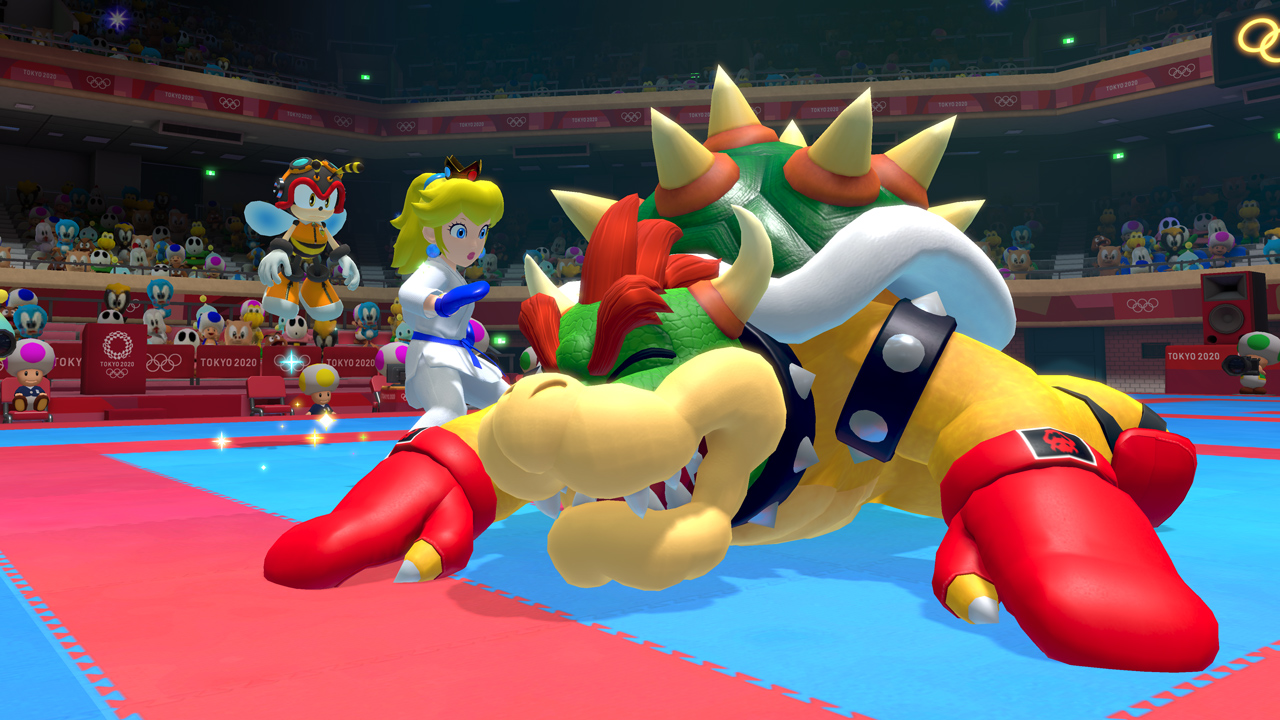 When the game is released, you'll have the option to play with four friends in your own home, or up to eight players online. Due to the amount of events you'll get to play, these mutliplayer options will allow you to have faithful Olympic experiences if you're willing to spend the time with it.
I won't say I'm looking forward to Mario and Sonic at the Olympic Games 2020, but for the fans of past releases, this'll be just what you're after. There're plenty of great events (with archery being a must), all your favourite Mario and Sonic characters, and relatively easy controls that will allow your whole family to play.