Activision has announced a special holiday event – the Winter Wonderland Grand Prix is coming to Crash Team Racing.
Winter Wonderland Grand Prix features:
Brand New Track – Gingerbread Joyride takes you through a gingerbread village to the scenery of a winter wonderland.
New Characters – Rilla Roo and Yaya Panda are joining the roster as well as a brand new character – Hasty. Hasty is a high-flying moose based on an infamous cut character from the CTR lore. The broadcasting duo of Chick n Stew are also leaving the booth for once and joining the crews on the track for this special Grand Prix.
New Karts – you will be able to test your driving skills with the new SnowPlower, Candy Cone and Nitro Sleigh karts.
Pit Stop Items – A Reindeer Crash Skin, Pyjama skins for Baby Crash and Coco, Pastry wheels, holiday-themed paint jobs and stickers, plus the Winter Guardian Spyro.
Champion Kart and Decal – Finish in the top 5% of the Grand Prix leader boards and win the Champion Kart and Winter Festival signature decal.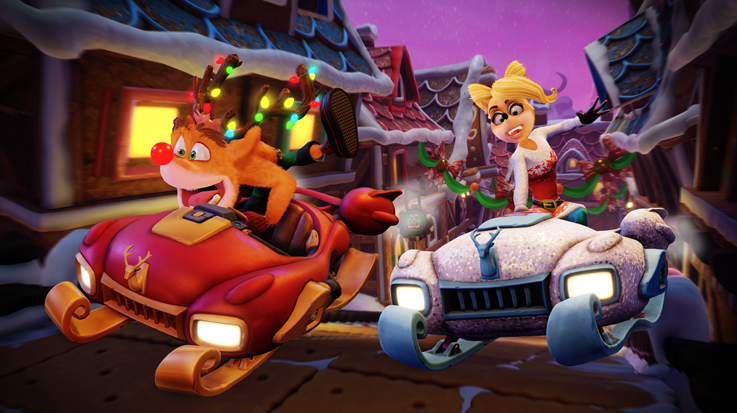 The Winter Wonderland Grand Prix will being on 12 December.