Auroch Digital has teamed up with publisher Secret Mode, to announce Mars Horizon 2: The Search for Life, a new space management game, that will let players "forge new, as-yet undiscovered histories", and it's coming to PC in 2024.
The sequel to Mars Horizon, Mars Horizon 2: The Search for Life allows players to control a fully customisable space agency and "experience an authentic exploration of the unknown".
The debut announcement trailer is below, along with all the major information, direct from the deveoper:
Reaching Mars is just the beginning as Mars Horizon 2: The Search for Life sends players to the farthest reaches of the Solar System on the hunt for evidence of life. Players race to make discoveries ahead of rival agencies, using established scientific methodology in tandem with modern and near-future technologies to seek, recover, and analyse alien biosignatures.
It's worth checking that trailer out, because this one seems to eshew the standard grey/dark aesthetic and has a vibrant almost cartoon-like appearance.
"At Auroch Digital we pride ourselves on making authentic, entertaining experiences," says studio director Tomas Rawlings. "We're working closely with the world's leading space experts to accurately portray the pioneering science used to seek life within the Solar System. Mars Horizon 2: The Search for Life launches players to the forefront of human endeavour and hands them the freedom to build an agency of their choosing, but every facet of every feature in the game is underpinned by meticulous research".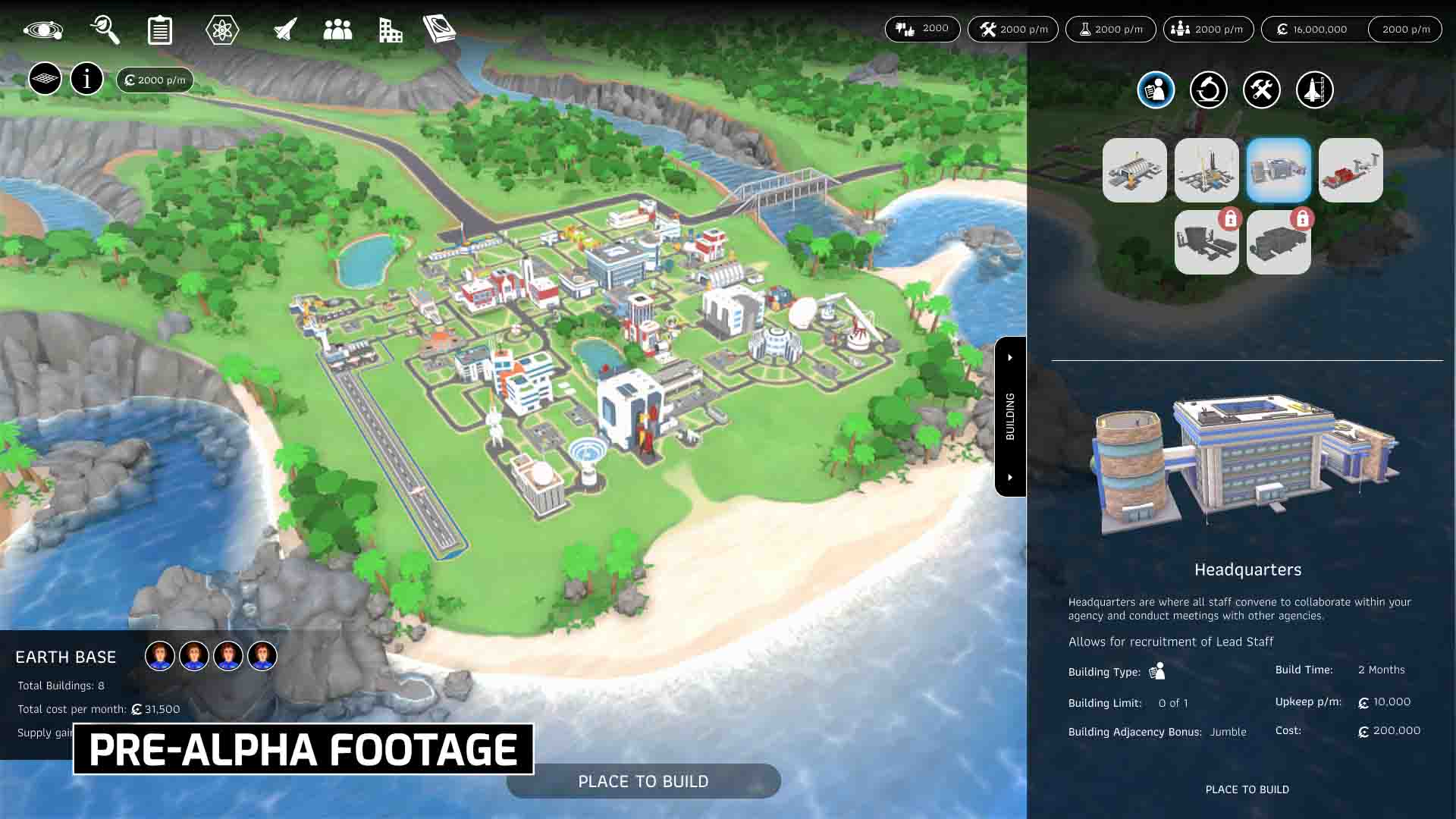 Ed Blincoe, Secret Mode's Vice President of Publishing, added that: "Two years ago this week, Secret Mode was founded on a pledge to publish great games not just from external indie studios, but from Sumo Group's award-winning development teams. As we begin our third year of operations, we are working closer than ever with our internal studios. The vision and quality of Mars Horizon 2: The Search for Life by the immeasurably talented Auroch Digital team blew us away. Its announcement is the perfect way to underline Secret Mode's commitment to publishing exceptional titles from studios within Sumo Group".
Here's the major feature list:
You're in charge of mission control, plan all the aspects of your missions to find anomalies, use flybys and satellites to look for them, land on planets to collect them
Manage your staff: hire, fire, train, and customise your own team of experts with different skills and roles
Build your base on Earth, Mars and the Moon, with important buildings like testing facilities, launch pads, and more
Design multi-stage rockets using cutting edge components, reusable boosters and a variety of payloads
Decide when is best for your mission with launch windows, and then decide closer to the time the best day for launch, based on weather, and climate
Make key decisions in tough narrative events which will make or break your mission and impact the future of space exploration
Every mission has a different reliability with different points of failure such as fuel, guidance, engines, and more
Follow the clues, collect anomalies and discover biosignatures that get you closer to discovery of life – signs of life can include fossils, microbes, unusual atmospheres, and more
Process anomalies in the lab, and research a huge tech tree to help you in your journey
Mars Horizon 2: The Search for Life is coming to PC in 2024.