After the success of last year's game, F1 Manager 2023 has been announced by Frontier Developments, along with details on what to expect from the brand-new game. The team says there will be "deeper management systems, more dramatic racing, and an even greater commitment to authenticity", while also explaining that "fans are invited to assume the role of an F1 Team Principal, make their mark and lead their chosen team all the way to the top, driving every decision both on and off the track".
F1 Manager 2023 will be coming in Summer to PC (via Steam and the Epic Games Store), but also on PS4, PS5, Xbox One, and Xbox Series S|X via digital and physical means. There will be a brand new "race replay" mode which will "allow aspiring Team Principals to rewrite key moments from throughout the 23-race season", while the career mode is also back, and there will be features requested by fans included, just making for a better game overall.
Check out the announcement trailer, and the official word from the press release:
F1 Manager 2023 gives fans the freedom to oversee their chosen F1 team on their own terms. New to 2023 is the role of the Sporting Director, enabling deeper management of the pit crew and their training schedule, and challenging players to balance the risk of costly errors against rapid pitstop times. New weight considerations will also require players to find a balance between car performance and reliability, working within the Cost Cap to give their driver pairing every chance of success. Prospective Team Principals will define the direction of their team by setting the development focus of their current line-up, or by scouting the next generation of talent from the fully simulated F2 and F3 Championships, negotiating contracts for the following season to ensure multi-year success.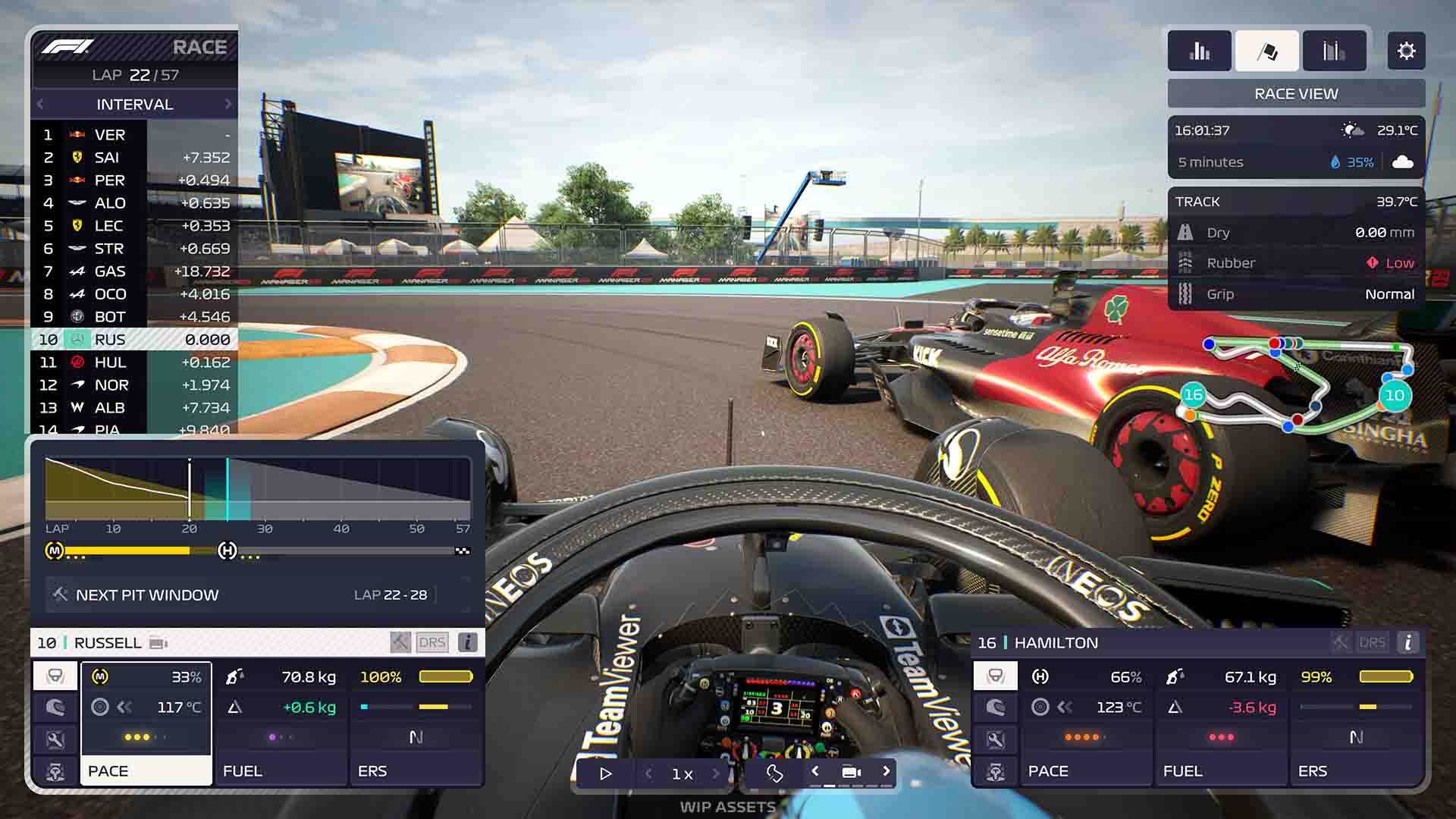 Races are more dramatic and dynamic than ever before, with shifting racing lines ensuring that drivers will duel for every vital point. A new driver confidence system underpins bold overtaking manoeuvres, with cars going wheel-to-wheel as each world-class driver verbally responds to commands via their race engineers. The fine balance of optimal tyre temperature windows creates unfolding drama as grip levels fluctuate, and split-second decisions will mean the difference between taking pole position or ending up in the barriers. F1 Manager 2023 brings all 23 season-defining races and six F1® Sprint events to life in stunning broadcast quality, with each key moment narrated by the returning Sky Sports commentary pairing of David Croft and Karun Chandhok.