The beta for Warhammer 40K: Rogue Trader is now available for everyone to play, and I'll hedge my bets that anyone that both plays it and loves Warhammer are going to fall in love with the wealth of detail, lore, and complexities of combat. It's faithful to the source material, yet also provides a rich CRPG that already encompasses hours upon hours of content, which bodes well for the final release. I got lost in its world in the best possible way, and despite not knowing a lot about this side of Warhammer, it didn't stop me from being captivated in the epic story.
The beta starts off from the very beginning, unlike the alpha that dropped you in a little later. This allows you to look at the character creation suite, although there're some omissions from what you can and can't customise at this point. Still, you get to dip into what your character will look like and what kind of rogue trader they'll be, before jumping in headfirst into the fascinating story of betrayal and grandeur as you travel the Koronus Expanse and meet plenty of different characters, making choices that can affect everything and have a big impact on the world around you.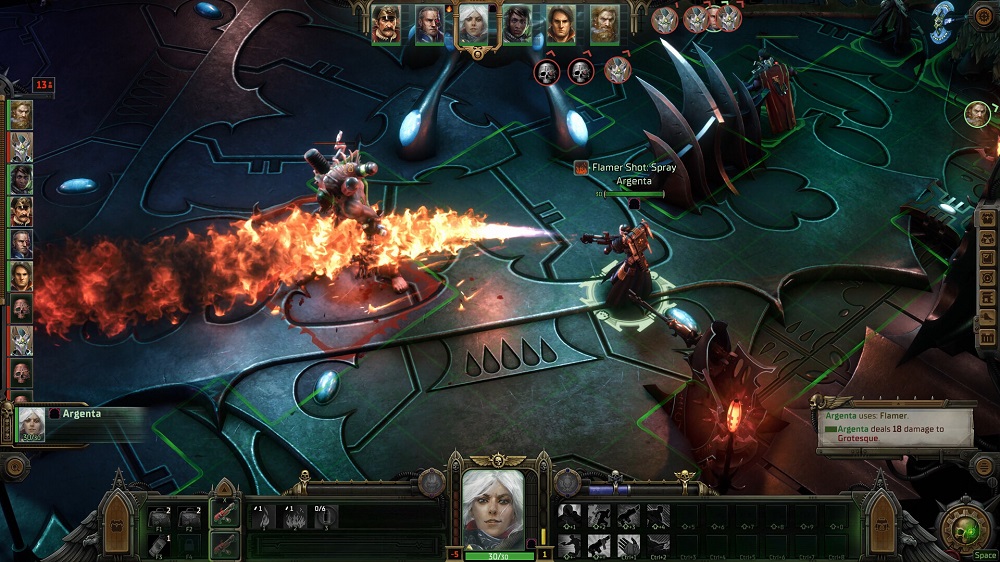 As a CRPG, the level of detail is staggering. You'll spend plenty of time reading dialogue and immersing yourself in the story and characters, and taking the focus away from Space Marines to put it on rogue traders makes perfect sense for Owlcat's take on the genre. Warhammer 40K: Rogue Trader is filled with political intrigue, rich science fiction, and a faithful recreation of the grimdark setting. Every conversation immerses you in the story, providing plenty of twists and turns, and forces you to make decisions while out in the world or upon your own Void Ship, relying on a virtual dice roll for the outcome.
Building your party and managing everyone's inventory and skills pulls you into the sheer detail of everything, highlighting the developer's talents already seen in the Pathfinder games. There's new gear and weaponry to find, items and buffs to aid you in battle, and points of interest littered around to offer background to the world and its story. When it comes to the nitty gritty of combat, you start to appreciate how integral your choices become because of how each choice can alter the flow of battle. Playing out on a grid akin to titles like XCOM and The Banner Saga, you're given complete control.
Before each battle commences, you can place your party wherever you like, however, it's always worth utilising the cover provided so as to avoid potential damage at the hands and guns of your enemy. Each character has various methods of attack, whether up close or from afar, and you can see what the chances of dealing damage are, whether enemies have any specific effects on them, and how likely your approach is going to benefit you. With chance playing such a big part in these encounters, you're always considering your tactics and how they'll work with each turn.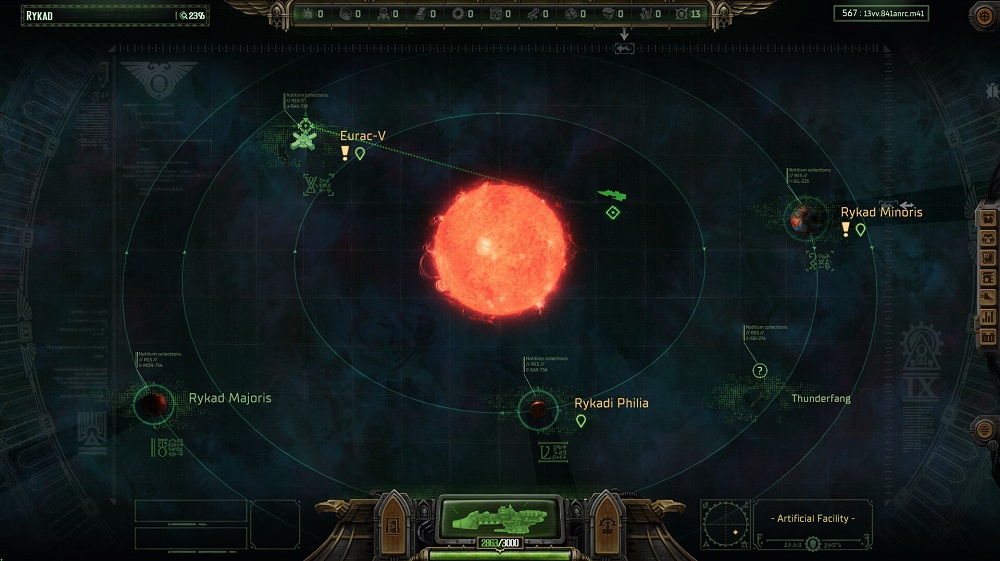 Bullets can pass through enemies into another standing near, but certain attacks can also damage any nearby members of your party. The Momentum system also gives you some useful attacks and buffs depending on how the battle is going, giving you yet another layer of options. Warhammer 40K: Rogue Trader also allows you to battle in space. It's not as detailed as that on the ground, but it does give you another way to manage your approach in the Koronus Expanse and how you decide to progress through the huge Imperium you're free to travel across.
The beta for Warhammer 40K: Rogue Trader already has so much for players to see, with deep combat and exploration that delves into every corner of the grimdark setting. You'll find Owlcat has put in plenty of love and attention into making a satisfying CRPG that rarely loses its footing, offering a great story where you have the opportunity to choose your path in a multitude of ways. When more character creation options become available I'll be happy, but there's still so much to do in the beta that there're seldom concerns at this point. A little more polish to the visuals and movement will help for when the full release comes, but for now, fans are going to have a blast.
Warhammer 40K: Rogue Trader is coming to PC "soon".