The Logitech G brand range has just gotten a lot bigger, as three new products have been announced in the form of two different mics, and a key light, with the aim to "help content creators stream clearly and confidently".
One of the biggest new entries into the range is the Logitech G Yeti GX, and if you recognise that name, you'll likely have done a podcast at some point in the past. The Yeti is kind of the mic that launched an infinite number of podcast careers, as it was such a good, affordable mic to start out with, and the two new products are keeping the similar design but seemingly updating them with a more modern look.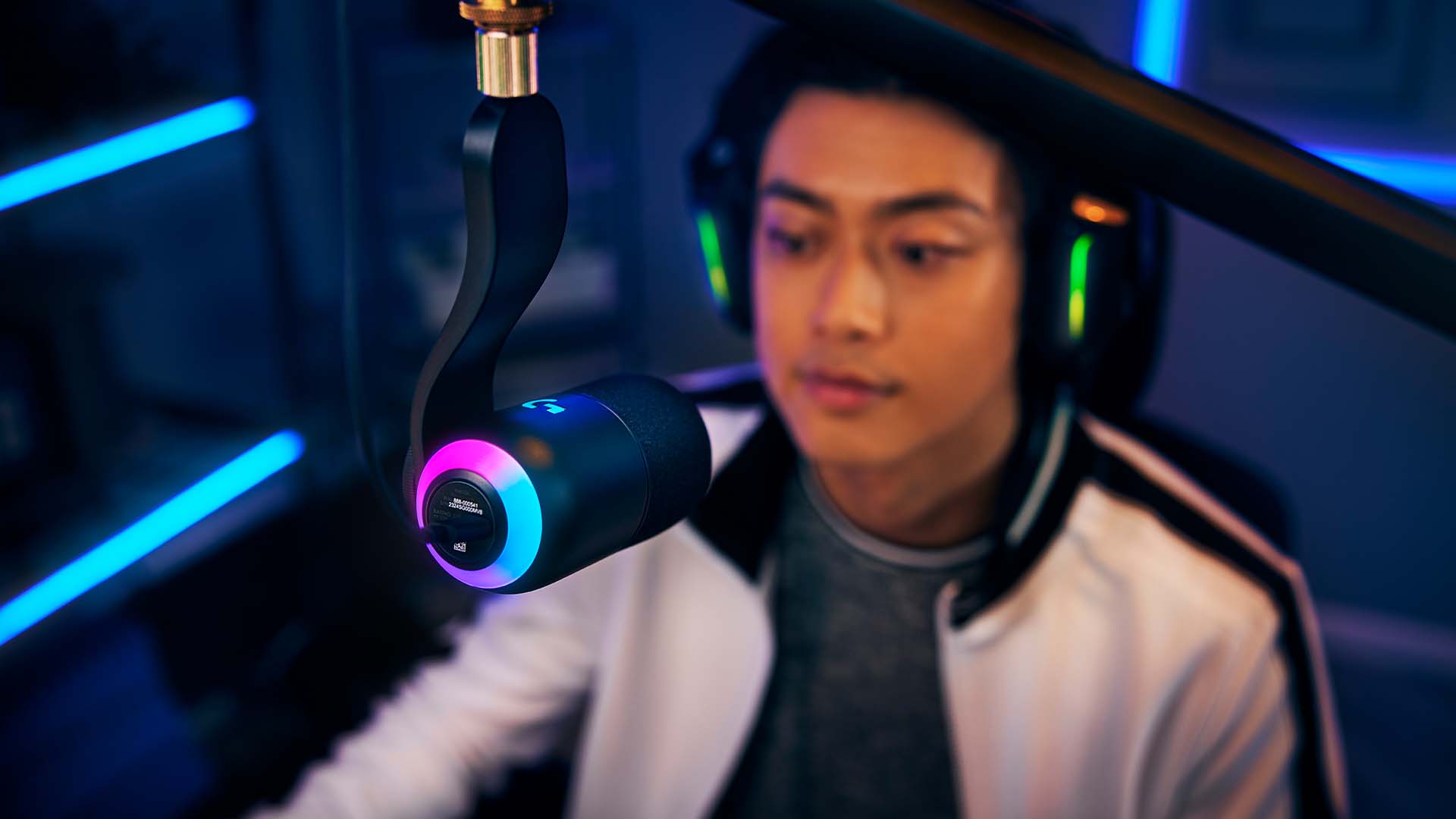 The G Yeti GX is step up then, offering a "premium, broadcast-style gaming microphone with dynamic capsule technology that delivers unparalleled audio performance. For the first time, Yeti GX uses the classic scroll wheel from iconic Logitech G gaming mice to provide one handed control of mic gain".
Yeti GX's Smart Audio Lock locks in the ideal audio settings with the simple press of the scroll wheel, for consistent audio every time and automatic gain adjustment to prevent clipping and reduce background distractions. Logitech G's Blue VO!CE technology enables streamers to dial in their sound and select from a variety of filters, improving the basic audio signal from the mic and creating customized sound effects.

Yeti GX is a USB plug-and-play mic for effortless setup and streaming. Yeti GX is also compatible with the Blue Compass boom arm and, coming soon, an updated Logitech G version of the Compass arm.
£139 isn't too bad for a higher quality mic, though there is a cheaper range now too. The Yeti Orb is £59.99 and is better described as a mic aimed at streamers rather than podcasters, though it probably does the job there, too. Logitech describes the Orb as  a "sleek, camera-ready USB gaming mic that delivers best-in-class audio performance and ease-of-use".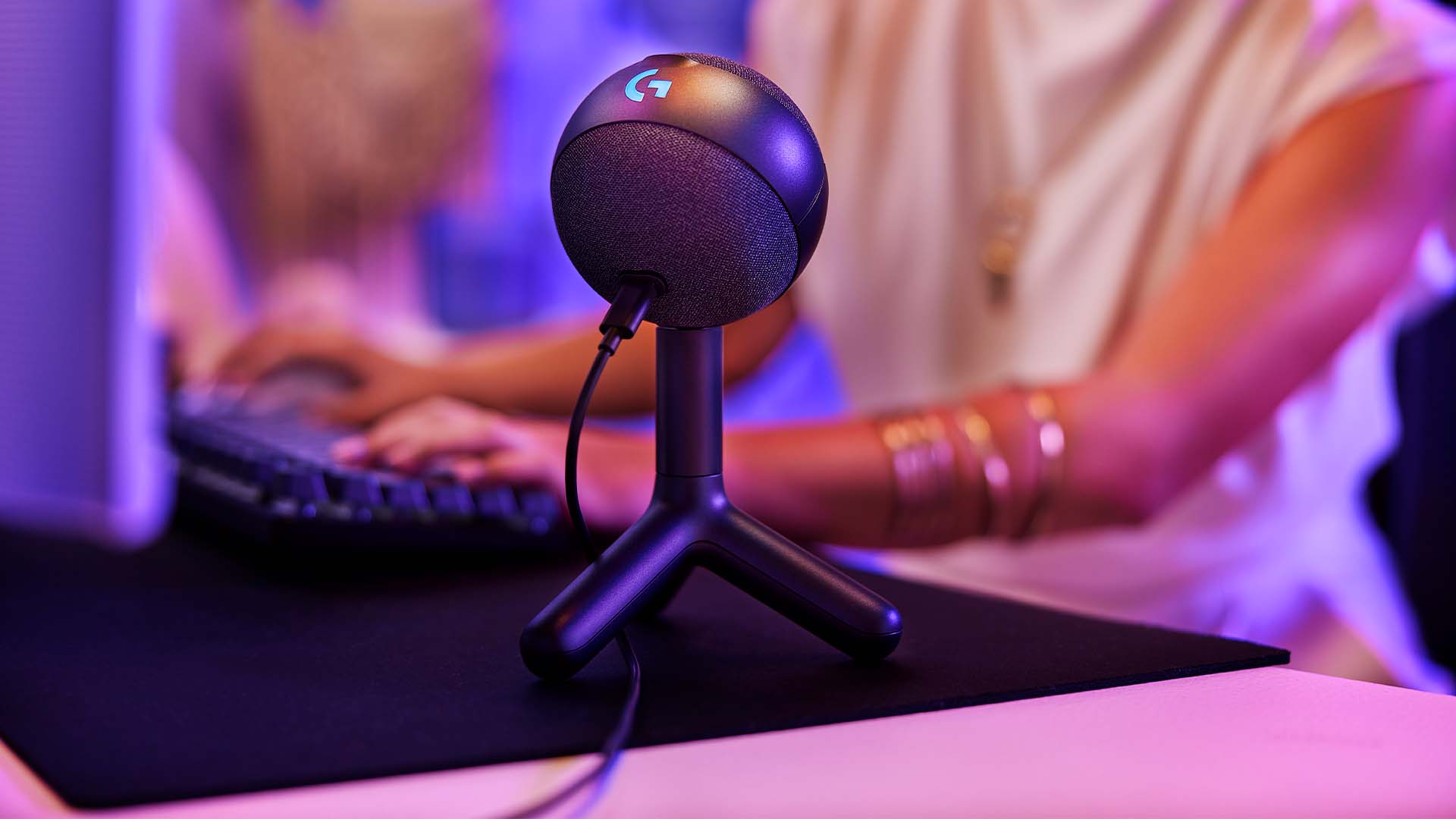 Yeti Orb is a sleek, camera-ready USB gaming mic that delivers best-in-class audio performance and ease-of-use. Designed for gamers new to streaming, Yeti Orb is built with a custom condenser capsule and brings a streamlined look to content creation and features an RGB logo and status light with customisable illumination effects that can be accessed pre- or mid-stream. Unlike other mics currently on the market, Yeti GX and Yeti Orb manage maximum sound pressure, perfectly optimized for today's gamers and content creators. In those heightened moments where voice audio is louder, such as during intense firefights and battles, Yeti GX and Yeti Orb minimize distortion and with Blue VO!CE technology filters, customise voice sounds to create fun effects and protect against clipping, all available through the G HUB app.
Lastly in the new range is the Logitech G Litra Beam X, a "dual-sided RGB streaming key light with TrueSoft technology for shaping and directing light so everyone can look their best at all times". One of the most important things people forget when appearing on video is lighting, which is often more important than the quality of the camera they're using. The Beam LX is a horizontal key light (pictured at the top of this post) costing £149.99, which is around the standard price for this kind of thing.
Logitech G's TrueSoft technology delivers cinematic colour accuracy and advanced diffusion for eliminating harsh shadows with adjustable brightness, colour temperatures ranging from warm candlelight to cool blue (2700K – 6500K) and RGB settings. Certified safe for all-day streaming, Litra Beam LX has cleared the strictest UL testing guidelines.

In addition, Logitech G is announcing full support for all LIGHTSYNC-enabled devices with Windows Dynamic Lighting once it becomes available. Windows Dynamic Lighting is a new, RGB lighting tool on Windows 11 that allows users to coordinate effects across many brands of RGB-enabled products, now including Logitech G. This new capability expands the already powerful LIGHTSYNC controls for devices like Litra Beam LX and Logitech G mice, keyboards and headsets for a completely unified, immersive play experience.
"Together design and engineering experts at Blue Microphone and Logitech G partnered to create a unique gaming microphone with professional-grade audio and a host of features tailor-made for gamers," said Vincent Borel, vice president at Logitech G. "We understand that gamers want to engage and share their experience with their audience. For those that play to be seen, this is the gear that enables them to play together and express themselves to your community".
The new Logitech G products are available now.