What Hi Bit Studios have created in 198X is an incredible nostalgia trip taking you through a taste of the kind of arcade games that helped make the gaming scene what it is today.
When I first saw the trailer, I was struck by how ambitious it looked. To attempt to fit all those retro type games around a coming-of-age narrative seemed, to me at least, to be quite the task considering how varied those games were. I also couldn't help but feel that it was a bit of a risk as a player who is a fan of Outrun isn't necessarily going to enjoy something along the lines of Streets of Rage.
You follow the unnamed Kid as she details her disillusionment with life/family/school in the town of Suburbia, reflecting on how things used to be and looking for an escape in the unnamed city where she watches the car tail lights from her bedroom window on a nightly basis.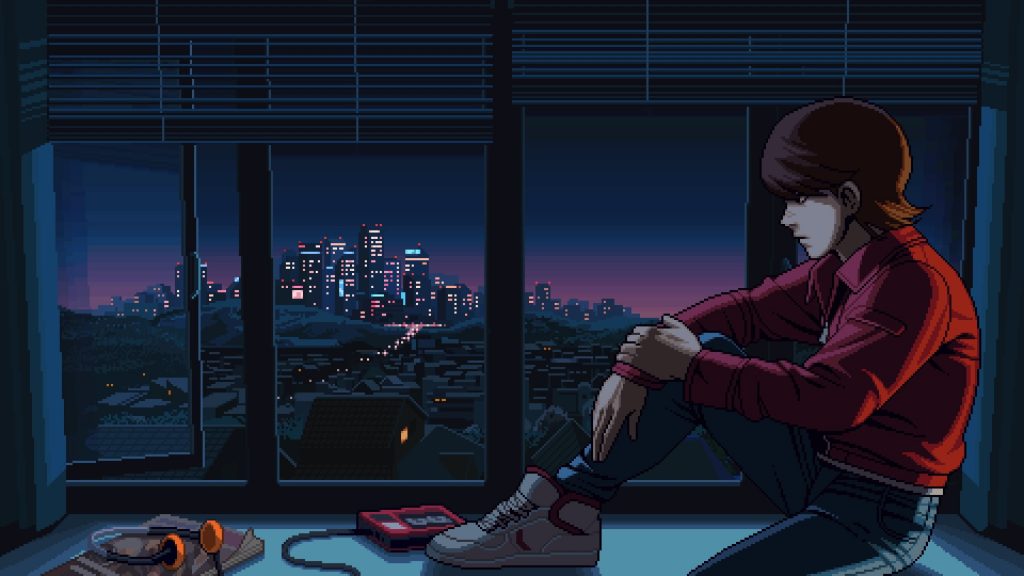 There is a theme of unnamed things, as you may have noticed, but these are just plot points to get us the actual destination: the arcade, with all its fantastical arcade machines.
You don't ever directly take control of The Kid, with the only interactive elements being when you dive into the arcade games themselves. As for those arcade games, they cover a total of five different video game genres, each with their own relevance to The Kid's narrative.
The games you'll get to try when strolling down nostalgia lane are: Beating Heart, a side scrolling Streets of Rage style beat-em-up; Out of the Void; a horizontal-scrolling R-Type shooter; The Runaway with its Outrun-style driving; Shadow Play, the side scrolling ninja game channeling some old school Shinobi; and finally Kill Screen, which is a dungeon-crawler with turn-based RPG battles.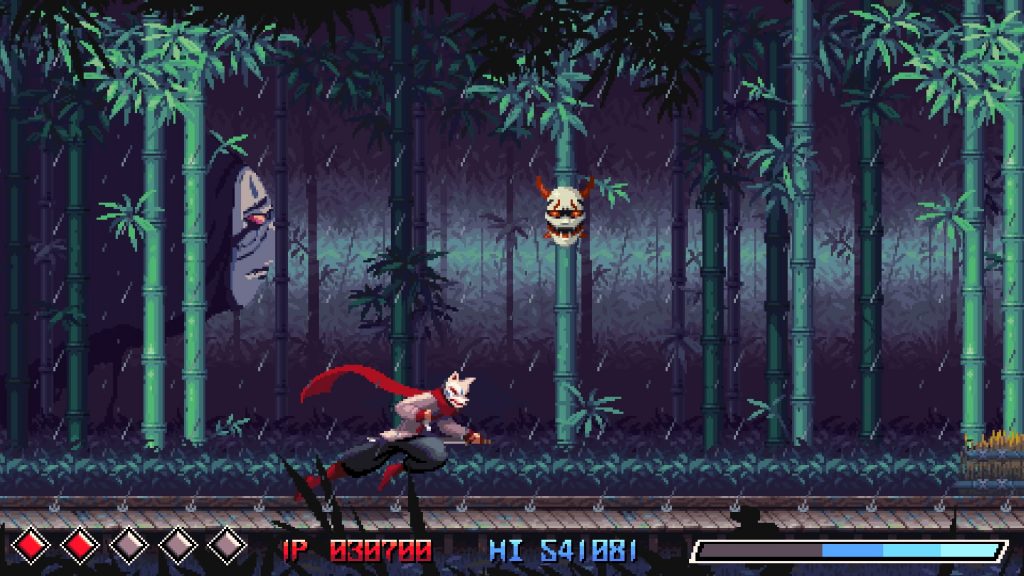 I may have missed out on the arcade boom in the 80s but I have played games like these on consoles like the mega drive and its ilk back when I was a wee bairn, and what I played in 198X took me right back to those days with the gameplay, music and aesthetic all being absolutely spot on. On top of that, the difficulty for some of them is pretty much what you'd expect. There could be two reasons for this: one, it's meant to be that challenging and/or two, I'm just as awful at those games now as I was back then. That's not to say they're all nigh on impossible to complete. Each game is challenging but doable once you get the hang of it.
There is something for everyone in the game selection and I'm almost certain that there will be at least one favourite for everyone who gives 198X a try. For me the stand out game was Shadow Play as I love the old school shinobi games, even though I could never quite complete them when I was younger.
The nostalgia trip had old memories rushing back to the point that the old shinobi frustration, enjoyment and adrenaline rush were right back with me and it's always a nice feeling to be that emotionally invested in a game.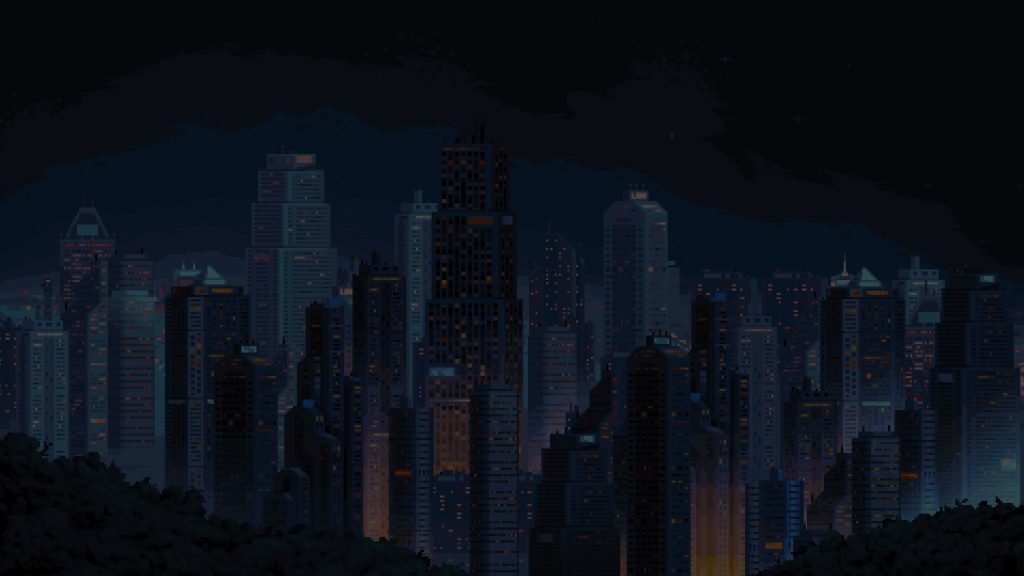 The narrative is usually played after the games, with one played during The Runaway. I've said previously that The Kid is disillusioned with life and family but the issues tend to be the same that the majority of people feel. You're in high school and you're at that in-between stage of no longer being a kid but still not an adult, and trying to find out who you are as a person and what path you ultimately want to take. You need an escape from the mundanity of daily life, an escape that makes you feel something you haven't quite felt before.
It's a cliche story, but ultimately one that the majority will experience at one point in their life, which makes 198X all the more relatable, especially when certain things are said or appear on screen, most notably through the Kill Screen section.
There was one major problem I had with 198X and that was the lack of accessibility options, or any other options really, that were made available. My issue was mostly around volume control and subtitles. My hearing isn't fantastic (you can all get in your age jokes on Twitter) so I usually have subtitles on for most things but this wasn't an option here. I could mostly hear what The Kid was saying during any narrative but at times when the music would surge it was quite difficult to hear what was said, and I missed out on a couple of things. The story isn't too hard to follow but it was annoying missing out on parts of it.
This could be intentional as 198X is meant to be emulating the age of arcade games and, as far as I know, subtitles weren't an option back then. At the very least I would expect some volume options if subtitles are unavailable.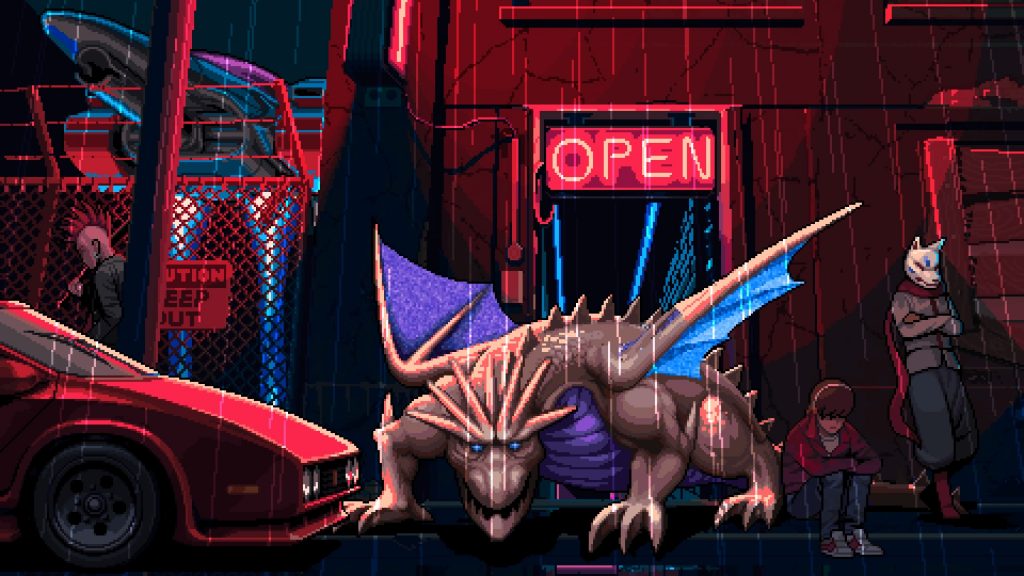 If you do decide to give 198X a go be aware that it is incredibly short. In all, after attempting some levels a good few times, the total playtime is around just over the hour mark. For a completionist run this could easily jump up to a couple of hours as some of the achievements/trophies are pretty difficult if you haven't quite grasped one of the games.
Once you've completed 198X you can replay the arcade games from the start menu in any order you like, however the games don't last longer than the first play through which means there's no way, that I can see, to beat the high score that's been set. The replays are all about the completionist run or just to have fun, I'm not going to tell you how to enjoy a game.
198X will appeal to a lot of people, especially those who grew up hitting the arcades as this will be a nice trip down memory lane. I feel it'll appeal to a younger audience too as it gives them a chance to experience a set of games that they may not have had a chance to play up until this point.
Positives
Full on nostalgia trip
Relatable (if cliche) story
Arcade games look and sound spot on
Negatives
No audio/subtitle options
Extremely short
198X is an incredible nostalgia trip for those who grew up playing arcade games and gives younger players the opportunity to experience those games in all their 80s glory.