Release Date
April 5, 2016
Let's be straight, rallying is the ultimate test of teamwork and trust.
Unlike other racing pursuits where you face the track on your own, with only the noise of the engine and the orders from the team in your earpiece, rallying needs you to believe every word from your co-pilots mouth and not question their judgement. The slightest hesitation can result in you losing seconds as you react to the road rather than working with it to optimise your racing line.
At worst, you'll become best friends with a ditch or a tree, which is something that will definitely happen to you within the first couple of hours of playing Codemaster's DiRT Rally. You'll have to fight your instincts to learn the tracks and start to listen to your co-pilot as he calmly instructs you to take a "left six"or to make sure you "hit the crest in the centre". If he feels you can drive quicker, he'll reassuring tell you to "be brave" as you hit a set of straights and turns. Little touches similar to this show you that Codemasters have really thought about what to put into DiRT Rally.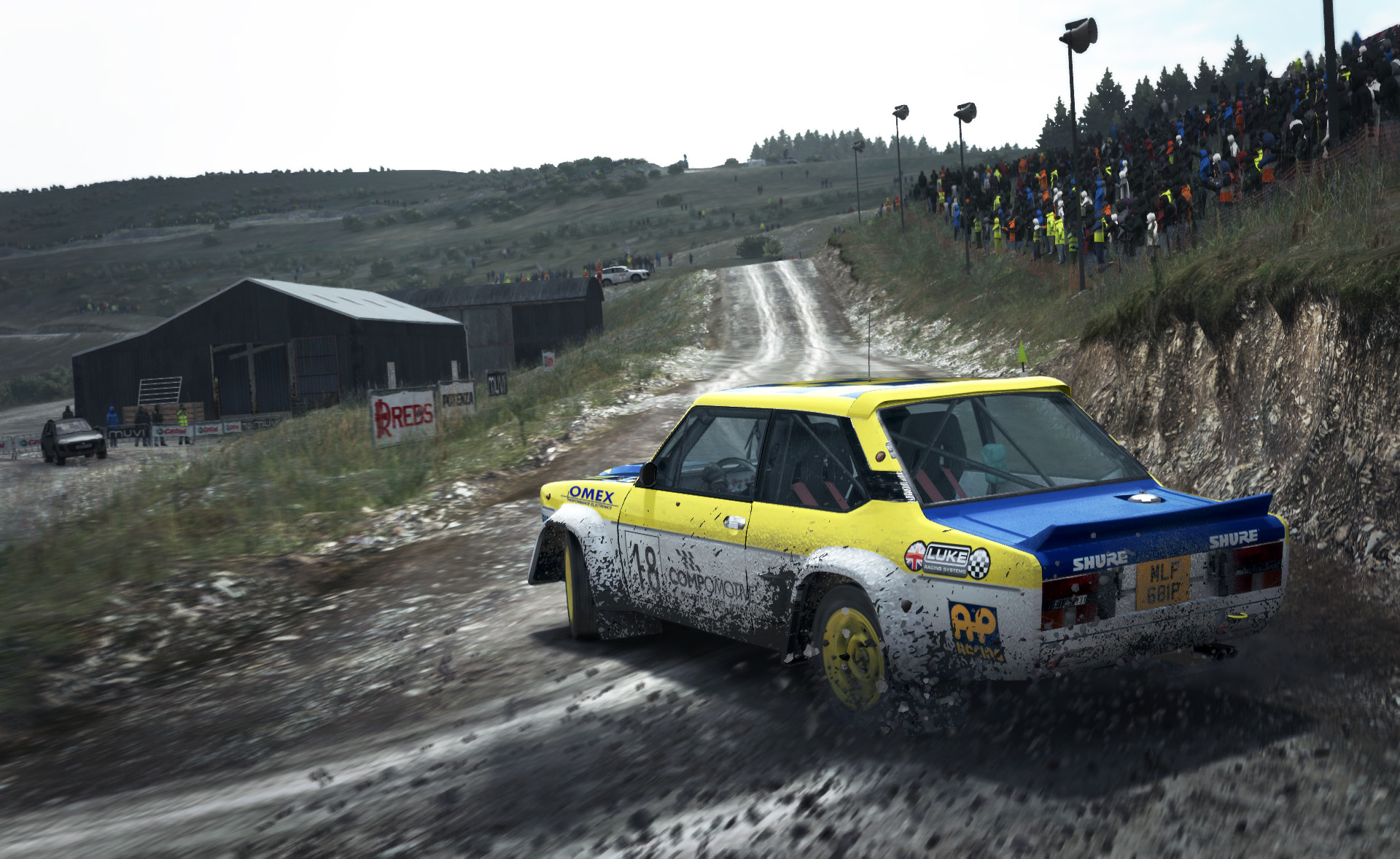 Despite the detail, DiRT doesn't mollycoddle you with large wide tracks and cars that grip the roads like Velcro on your nan's comfy jumper. You'll probably spend the first couple of plays like someone from the Blair Witch Project, surrounded by trees and crying with a snotty nose. Those looking for an arcade-type experience might have to go elsewhere, while those expecting the cushion of the familiar rewind mechanic will quickly have to learn to get things right first time and quickly, as there is no time travelling allowed here. DiRT Rally is clearly wanting to remove every hint of an arcade game and pull you back into the world of simulation.
If you head for the career from the outset, don't expect to be driving anything more than a throwback from the 1960s as the majority of the cars will stay locked away behind a considerable amount of credits that you will have to earn in order to add them to your garage. Unlike other racers, where unlocking cars seems to be the order of the day to help you win races, Codemasters will reward you for spending time with your current vehicle of choice by taking an almost RPG approach on proceedings based around gaining experience.
Like any professional driver, knowing your car inside out is almost as important as knowing where you're racing. Firstly, you are able to micromanage your team, with the ability to hire and fire members based their specialities as well as make changes as you progress in your career––playing the Alan Sugar card on those who simply aren't adding value. As you finish races and managed not to completely destroy your current vehicle you'll be rewarded with credits, minus any repair costs, that be used to upgrade your car and unlock new ones.
As you finish more races, your team will learn how to improve your car for you, making it more effective on the various tracks you'll rally on. You'll regularly see progress on what is happening at the end of a stage as your team's skills improve little by little, as well as the progress on upgrading certain parts. It encourages you to keep on trying when you fail, and pushing through to improve your position in races you've finished rather than just reach the next part of the world.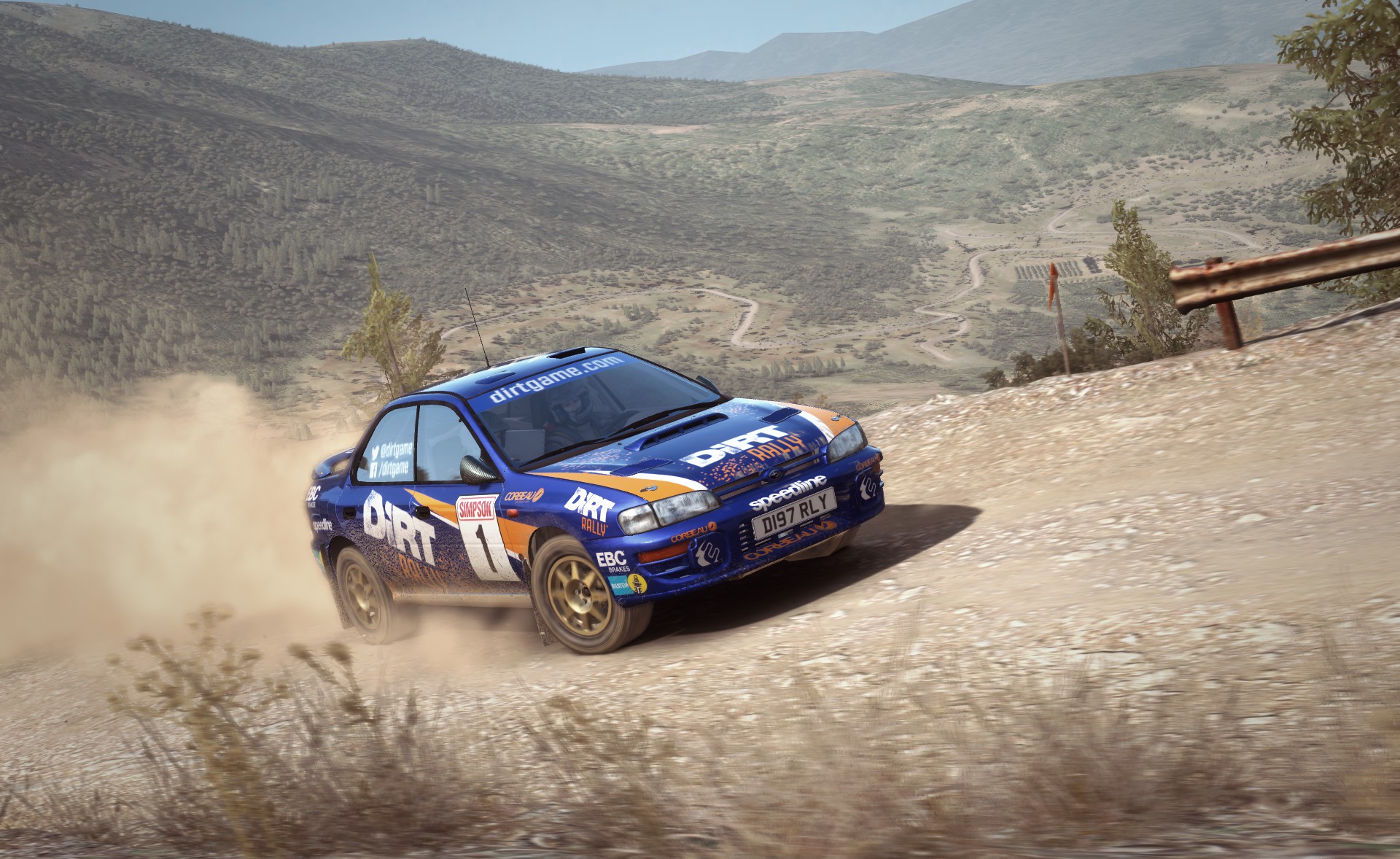 What a world it is too. The tracks in DiRT are nothing short of stunning, whether it be racing through a forest at breakneck speed hoping not to get a splinter to looking down a red clay cliffside, as you race perilously around a hairpin bend. Snow will fly up from your wheels as you hit a bank, sunlight will dapple through the trees, you'll be able to see for miles in front of you, while the close up details are fantastic. Codemasters have worked hard to produce the most graphically realistic racing experience as possible and you'll feel every last crunch and scrape as you go round the course.
Your car will mirror any mistakes you make with the appropriate damage, all the way down to burst tires and lost bumpers. Though strangely enough while your windscreens will deform and crack, they'll never completely smash, which looks strange when the rest of your car is a mess. The in-cockpit view has different in-car details per model, which is just another one of those touches that shows Codemasters are in this to win your approval as them as your preferred supplier of all your rallying needs. No amount of me explaining to you how visually impressive DiRT Rally will do it justice, you really have to see it in action for yourself to fully appreciate it.
Once you have had your fill of the world rally circuit, you'll be able to take part in officially licensed Rallycross events where you can either race around a smaller track on your lonesome against computer-controller players, or invite your friends for some multiplayer argy bargy: both of which are really fun and require you to change your driving style to accommodate other road users while maintaining a strong racing line.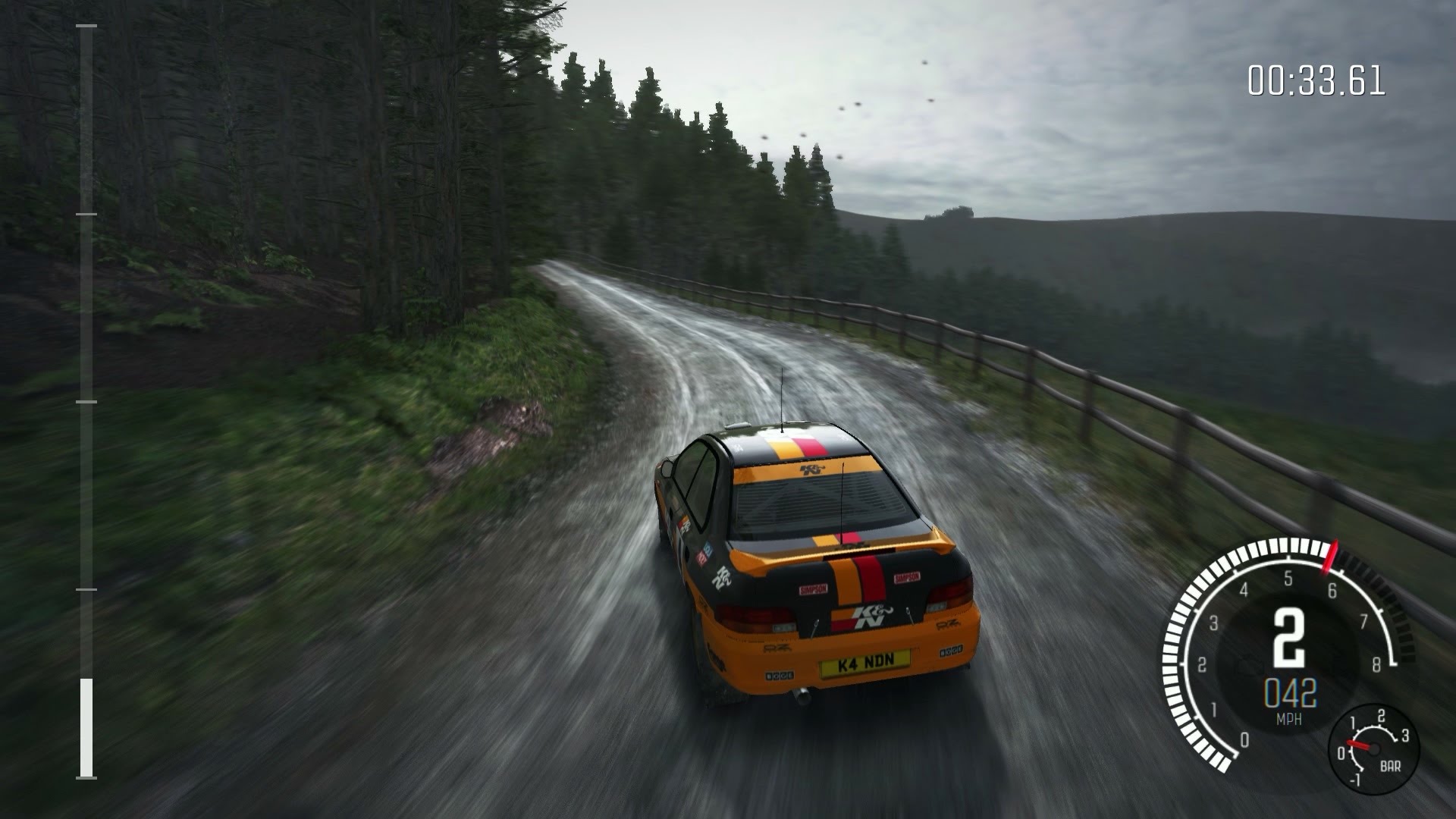 Those wanting the ultimate challenge will be able to take on Pikes Peak, which will bring together all of the skills you have learned. It is tough going and relentlessly unforgiving, but ultimately rewarding when you reach the summit. You'll have to earn credits to get access, but in doing so will prepare you for what is in store. Codemasters have also given access to Racenet, the online part of DiRT Rally, where you can race against other players across the world in events that vary to include the setup of leagues or take part in daily or weekly challenges.
Daily challenges are a one stop shop, where failure means waiting until tomorrow until you are able to take part in another one, and should only be attempted by those who have really settled into a full blown relationship with DiRT Rally. Those who haven't settled into the basic nuances required for success are going to struggle. It again simply confirms that DiRT is an experience that requires patience and determination and those who prefer something along the arcade type of driving will probably move on before they have a chance to fully appreciate what Codemasters have achieved.
DiRT Rally is easily one of the most well presented and challenging rally games you could play on your Playstation 4. Its difficult to find fault in what Codemasters have brought to the track in terms of content and execution. The stripped back approach with lack of gimmicks are refreshing and it sets the bar high for any other title that precede or follow in its wake.
Review code provided by publisher.
You can support us by purchasing using one of the following links:
Positives
Stunning visuals and audio
Difficult but rewarding
One of the best rally simulators available
Negatives
Requires too much time for some
New players may struggle
DiRT Rally delivers a stunning performance on console, offering a difficult but rewarding experience which cements it as one of the best rally simulators available.