Release Date
July 25, 2017
I love reviewing handheld games and get most of my gaming done on handhelds across iOS, Vita, 3DS, and now Switch. It's Spring Again by Sometimes You is a very different game from what I usually play but an interesting one nonetheless. When I first read about an educational interactive game being on the Vita, I was pretty shocked at the platform choice. An educational release would do best on iOS and Android but having played it, I see why it is also on Vita (and Steam).
The next evolution of interactive books is most definitely interactive apps and games on touch screens. In fact the Apple even features games like Metamorphabet (and awards them with an Apple Design Award) when educational and interactive apps are done right.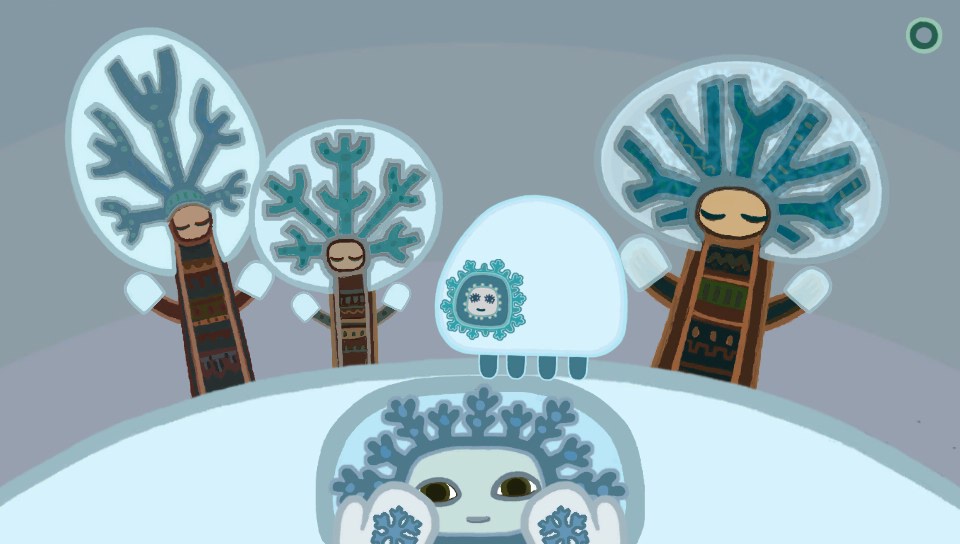 It's Spring Again is a short experience that aims to teach young children about the seasons. It is based on a real life puppet show where actors interact with puppets showing off how seasons change and what happens to trees, sky, and land during the changes. That has translated really well to the game.
The actual gameplay is just interacting with the various objects on screen while listening to the narrator to see the seasons progress. Almost everything responds to touch like the land will cover its eyes when you try and touch the face. Different characters come into the main area of the experience as the seasons move on and the trees keep reacting slowly. Children need to tap at the ground for flowers to grow or tap at tree leaves for fruits to grow and eventually fall. The full thing will take about 10 to 15 minutes to see all the way to the end. It automatically loops and even has an autoplay mode if you want your child to just watch and not play.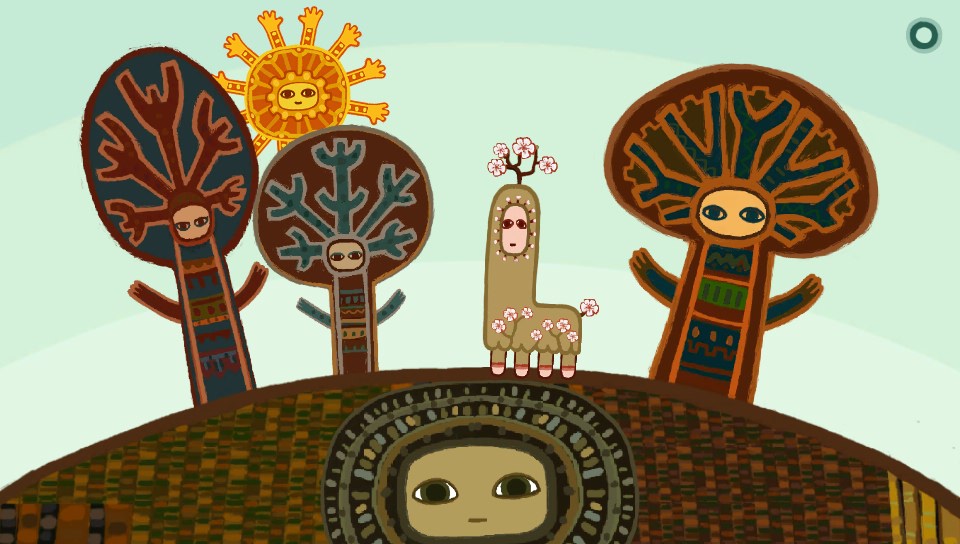 I checked out some of the puppet show videos and images and that has translated very well to the 2D art. Everything is colourful and well drawn. Some of the faces remind me of Broken Age's art. The way the llama and the rainbow trot into focus is really nice. Animations are all nice as well but there were some scenes that caused slowdown in performance on the Vita. Unfortunate but these things happen on the handheld sometimes. The narration from Ekaterina Efremova is excellent.
It's Spring Again has a definite target audience but I don't think that will be on the Vita. If you're looking for a nice short way to teach your children about the seasons through some lovely art and narration, get this. It's low asking price makes it an easy recommendation even though it is quite short as it definitely accomplishes what it sets out to do well. If you can, I'd recommend buying the collector's edition on Steam that even has a video and a digital artbook included.
Positives
Lovely art
Great narration
Accessible
Negatives
Some slowdowns
A little too short
It's Spring Again is a lovely little interactive experience that lasts under 15 minutes teaching you about the seasons.