Release Date
March 24, 2023.
MLB The Show 23 is a superb title that has a great balance of enjoyable baseball gameplay, well-researched and deeply educational story elements and plenty of modern card-based team building stuff that is de rigeur in sports titles these days.
It looks absolutely terrific, with real improvements in lighting and textures from the previous year's incarnation, and has tweaked a Plate Coverage Indicator system to make crushing huge hits more intuitive, particularly if you are using a player with a high "vision" rating. Because of the great physics and animations there are virtually endless ways you can strike the ball whilst stepping up to the plate.
There are also a multitude of different ways to control your pitching, including purely analog, hitting a meter like in golf games, a "pulse" mechanic where you aim to time your throw with a pulsating circular indicator, and "Pinpoint" which features a floating target. There are multiple variations of pitch on offer, and it is genuinely fun learning the nuances of the game and channelling your inner Kenny Powers.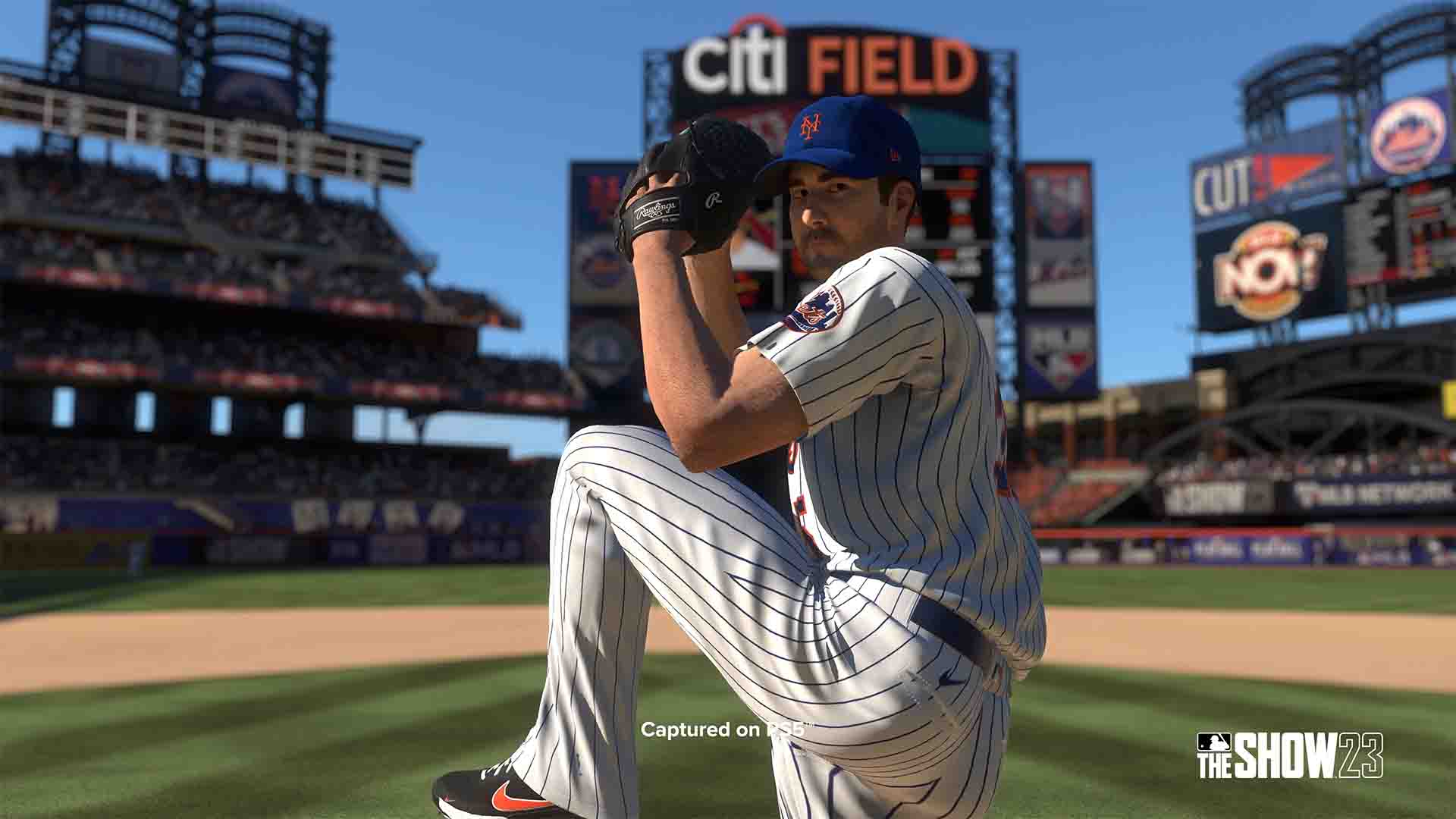 Fielding is simple: a face button for each base, controls to run, dive, jump, or fling the ball to cutoff. I found everything very easy to pick up. Whilst a complex game of stats and terminology that many Brits find baffling in the same way most of the world view cricket, I have always found baseball to be a simple game at its core and it has lent itself well to video game action over the years. As realistic as this looks and feels and sounds, that is very much the case here.
There are tons of ways to play. At the time of writing, Japan have just won the World Baseball Classic. It is the successor of the now defunct Baseball World Cup, and although you may not realise it, falls behind only the FIFA World Cup and the Rugby World Cup in terms of attendance and interest worldwide. You see, unlike gridiron, there are several other countries worldwide who regularly compete against and beat the Americans at their own pastime. Puerto Rico, Cuba, Dominican Republic, and the Netherlands all join Japan in having a great baseball tradition, and the inclusion of the World Classic on The Show 23 is an excellent shout and has all of the wonderful official jerseys and players, including Great Britain – whose use of the grandparent rule puts the late Jack Charlton to shame.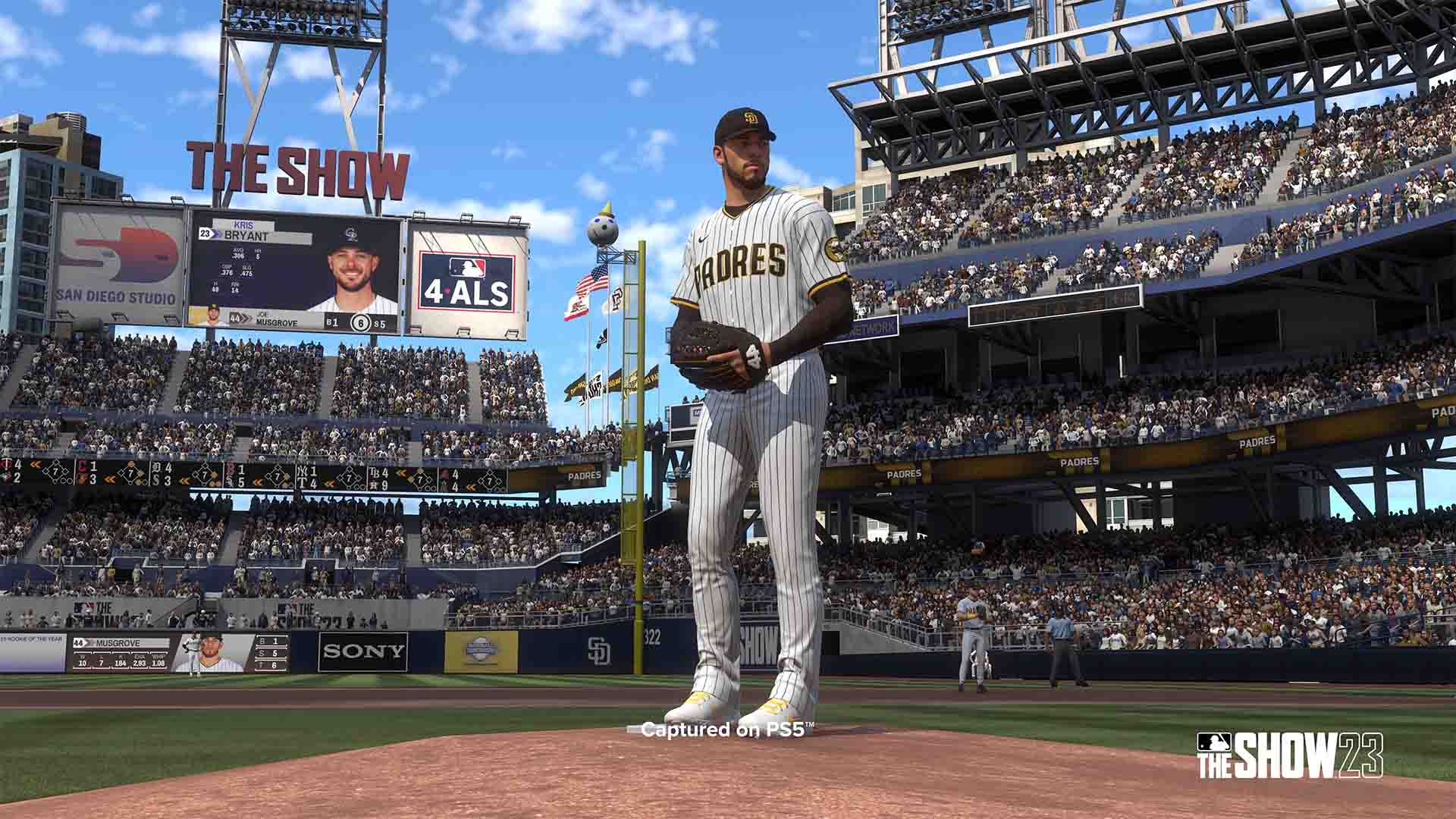 Road to The Show allows players to create their own player, including the option to digitally add your own face, and make the time-honoured American Dream journey from the Minor Leagues to the Big Show. Diamond Dynasty is where the card decks come out, and lets players create their ultimate fantasy team of past legends and current players. I am pleased to report that you can do this competitively without spending any money, and with a lot of cards available from day one rather than the usual drip-feed.
Lastly, the always fun, pleasingly deep Franchise mode is where players can take control of their favourite team and attempt to lead them to the World Series. There are tweaks and improvements to the scouting and drafting systems in the latter, and it is immensely satisfying endeavouring to recruit the next MLB superstar.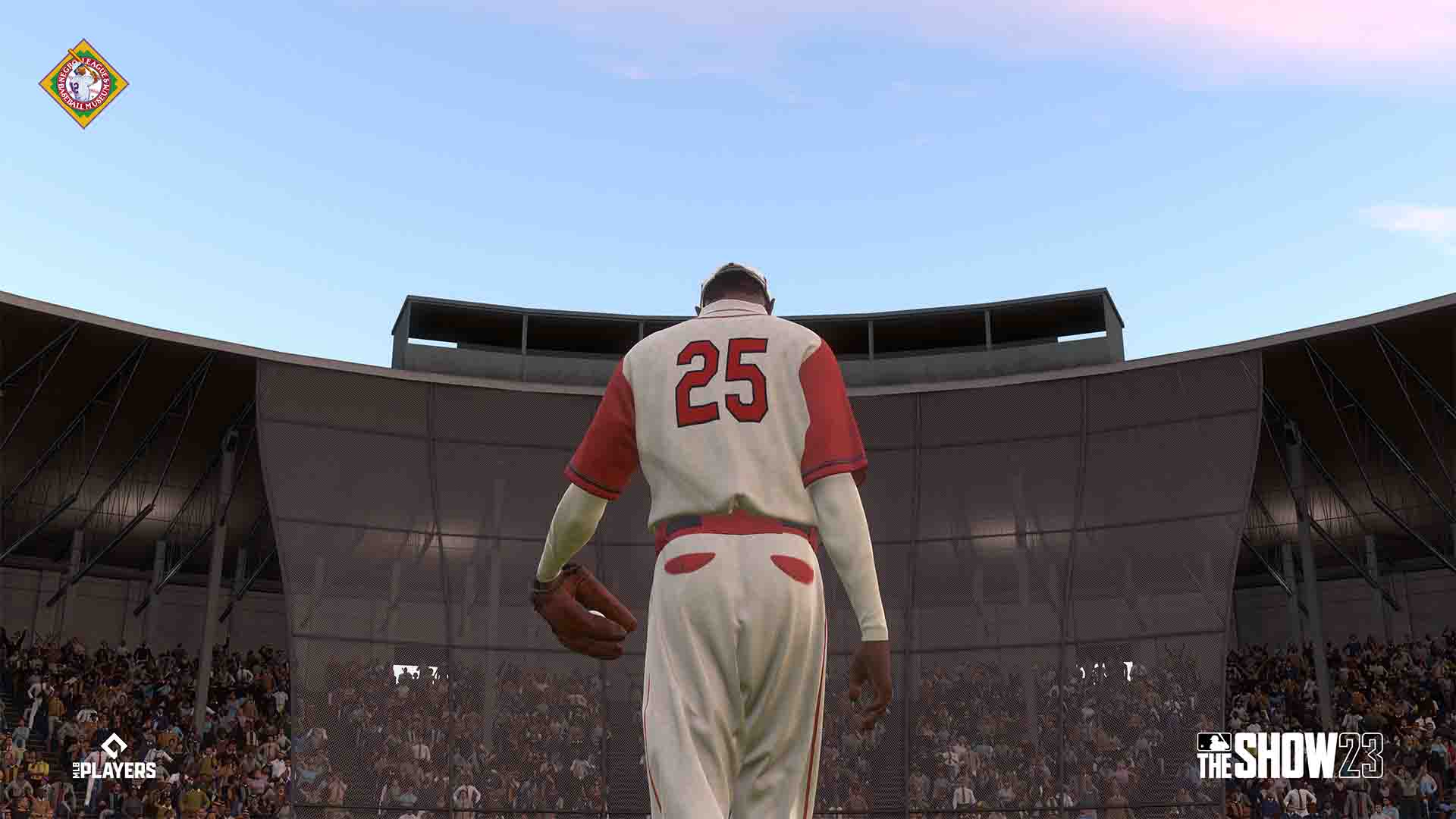 Incredibly, yet not unsurprisingly given the way the United States was back in those days, in 1920, African American players were still restricted from playing professional baseball. Indeed, it wasn't until the legendary Jackie Robinson broke the abhorrent "color line" in 1947 that persons of colour began regularly participating in the majors. Until that landmark moment, several Negro Leagues were formed to give disenfranchised black players the opportunity to express their talents.
San Diego Studio have done an incredible job in incorporating this important part of sporting history into MLB The Show 2023, with the exceptional Storylines mode which tells the tale of several Negro League icons, including Robinson and fellow Baseball Hall of Fame stars Buck O'Neil and Satchel Paige. It is an exceptionally well crafted, sobering history lesson that puts a well-deserved focus on a part of the game that should never be forgotten
Positives
Looks and sounds great
Intuitive baseball gameplay
Loads of modes
Negatives
Core gameplay doesn't stray too far from '22
MLB The Show 23 is a superb title that has a great balance of enjoyable gameplay, well-researched and deeply educational story elements.