With the sportswashing spectre of LIV casting an unwanted shadow over the sport, the world needs the traditional bastions of golf to stand firm more than ever. Which is why the news of a new EA Sports PGA Tour is particularly well timed. And by jove, it looks like an absolute corker. I attended a briefing during which EA outlined the stunning array of features that we can expect when PGA Tour drops on the 24th March.
The game is, as Producer Ben Ramsour describes, built on four "pillars".
The first and foremost of this quartet is the inclusion of all fully licenced Majors, plus LPGA events, and a number of other world-renowned tournaments both amateur and pro, including the FedExCup playoffs . Thanks to the incredible presentation, these prestigious tournaments are rendered with all of the pageantry and pomp that they deserve. A stunning trailer, narrated by our very own six-time Major winner Nick Faldo, showed us the legendary St Andrews course in all its virtual glory. Everything from the iconic trophies to the coveted green jacket will be instantly recognisable like an enveloping hug.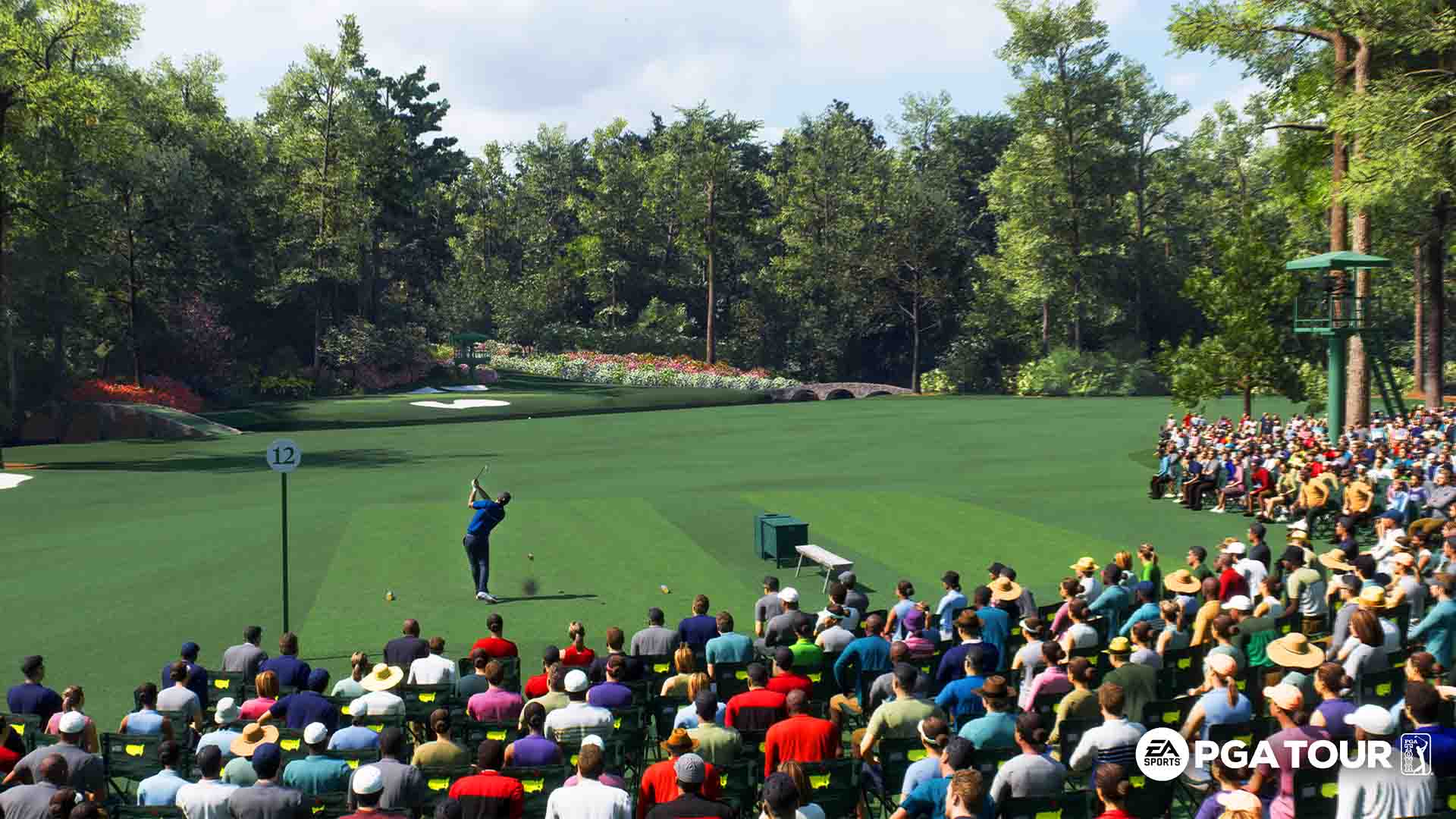 Second is the huge list of bucket list golfing venues that will be included in EA Sports PGA Tour. Using the Frostbite engine, and a mind-boggling amount of geo-mapping tech, including helicopters, drones, and actually getting boots on the ground and photographing the courses, the level of detail in each of these courses is sensational. Every single tree has been recreated, including the iconic lone cypress at Pebble Beach. The beautiful azalea flowers at Augusta are rendered in all their glory, right down to recreating the correct hue at certain times of year. The level of immersion promises to give an emotional payoff to your virtual golfing.
In at three is the new Pure Strike system. Using analytics software Shotlink and the golf sim Trackman, as well as analysing actual ball behaviours on real life courses and motion capture of real players, there has never been a more realistic swing experience. There are 20 different types of swing, with 1300 physics profiles that give you virtually unlimited options when taking a shot. The game footage we saw was absolutely mind blowing with ultra-realistic physics, but also gameplay that looks fun and retains enough accessibility to remind us that it is a videogame first and foremost.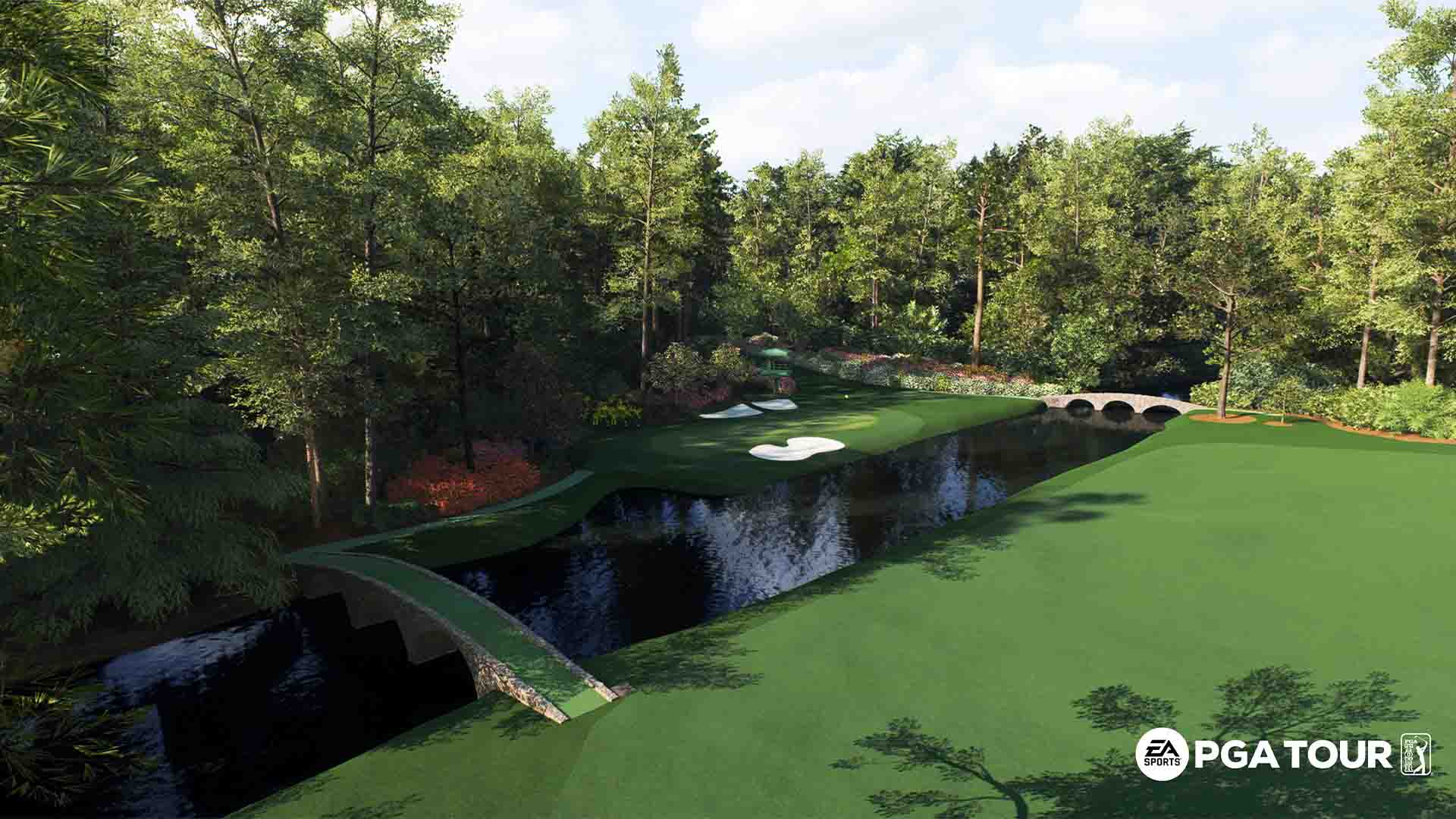 Having said that, apparently there are some real-life golfers who say that they will actually use EA Sports PGA Tour to practice, such is its commitment to maintaining the physics of real golf. The producers actually sound like they are genuinely enjoying the game immensely, which is a great sign. It left me wanting to have a crack at wielding the analog stick to trigger off some classic Big Hit Moments just as I watched the virtual Scottie Scheffler pull off here. The most telling thing I heard during the Q&A today was how the people behind the game grew up not only loving real life golf, but as kids loved classic golf video games like Mario Golf and the early EA titles. I am willing to bet they have had dalliances with Everybody's Golf as well.
The final pillar is the immersive RPG style career mode on offer. You can play on a variety of different Amateur tours, or go straight in at Major level should you wish. You can create a player, which can be male, female, or gender neutral, and use in-game XP earned to develop your style and abilities.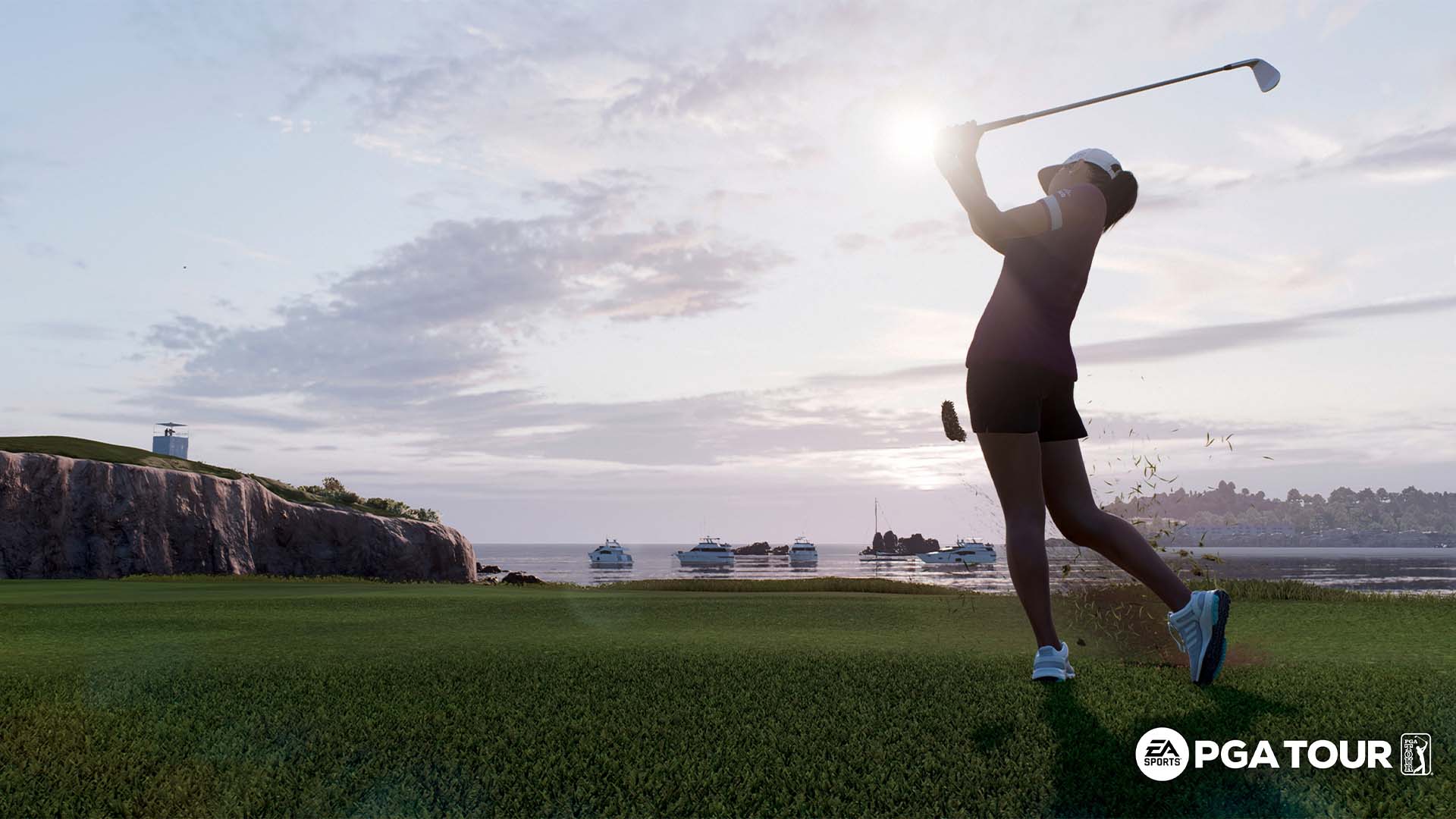 What else can we expect? There's a wide range of licenced golfing gear, including Nike, Callaway, Jordan, and Macklemore's Bogey Boys. A few examples of these were shown and whilst they are only cosmetic, it is certainly cool to be able to dress your player in all manner of swanky gear. The golfers themselves are incredibly detailed using the powers of the Frostbite engine, with the strand-based hair and accurate representation of muscle definition and movement giving us eerily realistic players. The commentary and on-course reporting sounds dynamic and will include historical references to particular hole and courses. On board are the likes of ex-pro Frank Nobilo, Golf Channel anchor Rich Lerner, and golf legend Notah Begay.
As well as offline modes like Road to the Masters, there is plenty of online stuff to enjoy too – including social modes that match you to players with similar skill levels, seasonal events and tournaments that tie in with real life, leaderboards and the ability to play with up to 16 players at a time. Footage of this was shown, and it was confirmed that during such online play you can actually see the other players golfing on the course with you in real time. I cannot wait to take a swing at this one, both on and offline, when it releases in March.
EA Sports PGA Tour will be released on March 24th.