Security has never been more important to me than in 2019. You can't go a day without a nuisance call trying to inform you Microsoft want access to your PC, and moreover, if you're reading this very website it's likely you have expensive consoles, pcs, and collectors editions you want to protect. I spoke to dlink about setting my home up with their products, and so took a look at the camera setup and the Wi-Fi extender solutions.
Starting with the Wi-Fi system, there are multiple dlink solutions for what is called "whole home Wi-Fi". Whether you're trying to get better signal in the toilet for Twitter browsing; upstairs for kids gaming, or the shed so you can get on the internet on your laptop for some quiet time, dlink suggested first the COVR AC1200 mesh system, which we had a look at but didn't find quite ideal for my setup – instead, we went for the COVR AC2200 Tri-Band system, which does exactly what you'd hope for.
Initially, setting it up is simple as pie. You take one of the two units and power it with the included plug, and then use the included Ethernet cable to connect to your existing router. Once done, you use the SmartPhone app to set up a new network, call it whatever you want, and you then just have to plug the second access point in at the location you want to get a good strong Wi-Fi signal.
The only snag I ran into was with online gaming. Using the AC2200 as a router connected to your existing router is absolutely fine for most people, but you will likely get Double NAT on Xbox One and PS4 – this means you will have issues connecting to other people on the internet. Simply setting the COVR to work in Bridge Mode instead of Modem Mode sorted this and Double NAT was gone for good. You can still have this as a second network, but the speeds are so good, and the signal so strong, you might abandon your router's original network for the dlink one.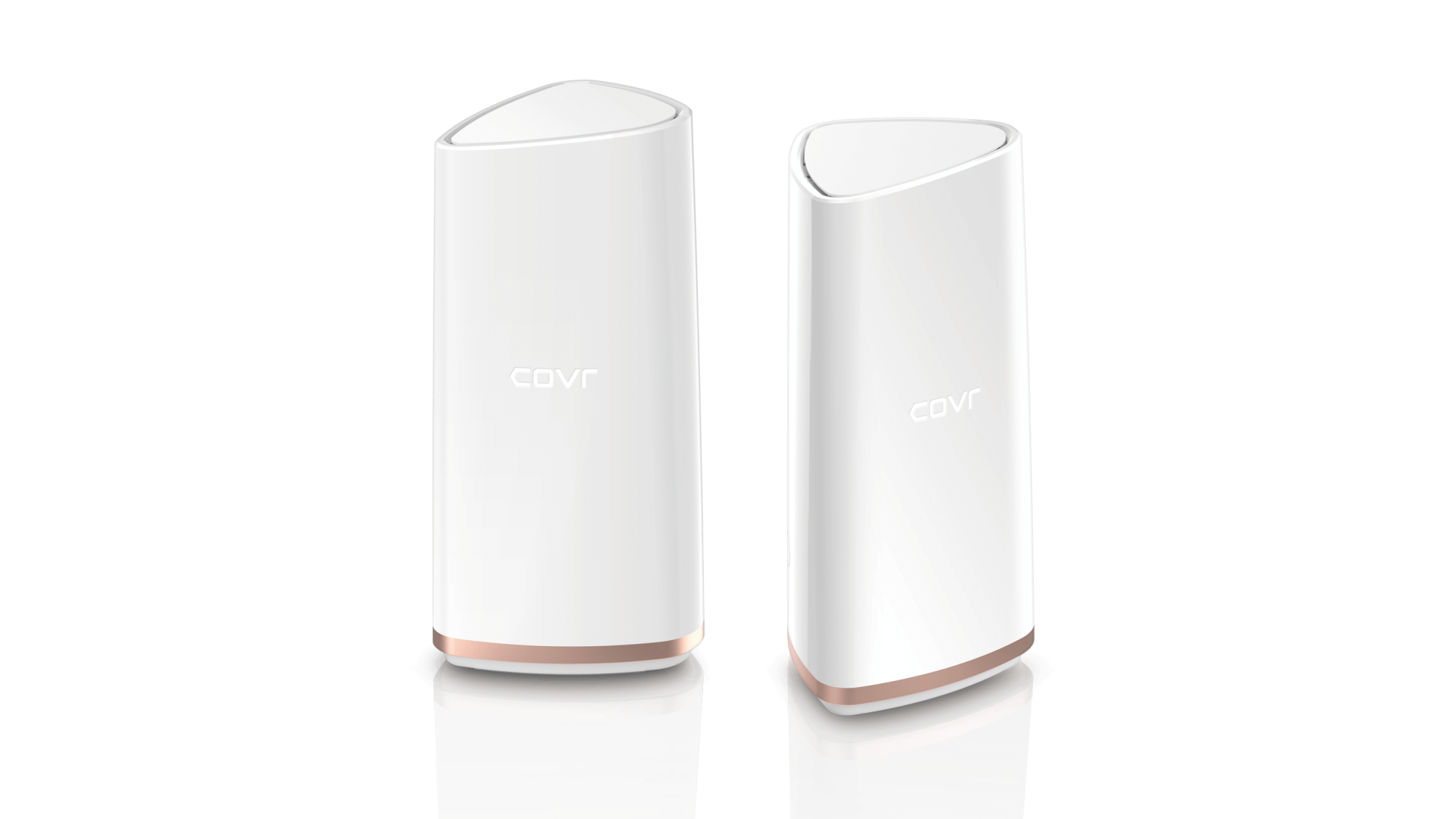 We're on 500mbit and we are able to get 300mbit plus (as with all speed tests it's dependent on time of day, traffic use, etc) on the further point I could get from the original access point and the full upload speed, too. It's claimed by dlink that it can work up to 550sqm, but I don't live in a mansion, so it worked for me absolutely brilliantly. Very occasionally in our months of testing it would suddenly drop speeds, but a reboot (and there's a button on the back to do this) of the first COVR point will sort you out. Like any modem or router, it does sometimes need a quick restart.
When all is said and done, there are cheaper models out there, but the C1203 model just didn't cut it for me as I wanted to reach the very boundaries of my home. The 2202 Tri-Band works brilliantly, and even looks pretty snazzy. You can change the LED on the front so that it doesn't display a white light, but if it's not obtrusive I'd leave it on as you will instantly know from the colour if there's an issue.
The only issue with the system isn't actually with the hardware, but the software. The iOS app (used with iPhone XS) is just, well… it's fine. You can do basic things like set up parental controls, check devices, but it's not going to let you go too deep. I also found it unreliable with both the 2202 and 1200 series of COVR products. Most of the time it'll register you're connected, but sometimes it just won't acknowledge you are already on the required network to access controls. A quick restart of the app usually fixes this, but the dlink apps, generally, aren't as good as you'd hope for.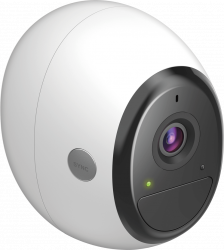 This brings me onto the DCS-2802 camera system. At around £270, this isn't a cheap setup, but it is very, very good. Once again, this is an easy system to setup, but you'll have to get the drill out. In the box is two cameras (you can buy more) and a hub. While the title of this product includes the words "Wire-Free", it's referring to the cameras, not the hub which, obviously, requires power and an ethernet cable into a router/modem. With the wired parts out of the way, you just have to mount the two cameras wherever you want. There are more than enough mount included to have optional brackets setup for moving of the camera, too, which is a nice touch. The mounts themselves are based on magnets, so you'll want them either inside behind a locked door, or high enough that it's hard for thieves to pinch them easily. Rotating the angle is easy, too, because of the magnet mount system.
Once all the setup is done, the app will guide you through naming your cameras, setting up notifications (you can have them trigger a specific phone number when set off, if you want) and adjusting them, tailoring to your needs. For example, you can turn night vision on and off, adjust sensitivity, turn the LEDs on or off to hide them from prying eyes. I found that a low sensitivity worked better, because these cameras genuinely are very good and can pick up leaves blowing around near them on high sensitivity. That's fine, of course, but it means you'll drain the batteries.
Night vision is excellent, and triggers automatically when needed, too. I've tended to need to charge them once a month, which isn't a problem. If you're smart, you'll set them to go to private mode (turn them off, basically) at set times you know people are home, thereby eliminating the accidental use of them constantly picking people up in high traffic areas and draining the batteries quicker.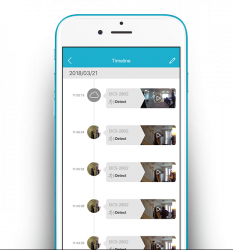 The cloud subscription service means it'll automatically store captures when movement is picked up and you can take photos from the camera, save to your phone, and there's even two way chat possible so you can make people jump when they're stood nearby if you're that way inclined.
Really, the only issues with the mydlink Pro camera kit is, again, the app can be finicky. Sometimes it just loads forever, but a quick restart of the app fixes it. I don't know why this happens, if it's device specific or not, but given that this has happened with all the dlink apps I've used, it suggest a software update might be needed.
App issues aside, the hardware on offer here is excellent. The Wi-Fi system has made my network feel stronger than ever and actually gives an added layer of protection by being a separate network itself, while the cameras add security to the areas you need it – even if it's just watching a pet while you're out. You'll need to tweak the cameras to fit your needs, whether it's sensitivity, or just the fact you don't want notifications for every leaf moving (paranoia can set in with these things otherwise), but honestly, despite not being the cheapest devices, my experience with dlink tech has been exemplary.
Ultimately, if you don't need a massive amount of space covered, you'll get by with the COVR 1200 series for your network, but the 2200 has gotten rid of the two black-spots I had in my house, which is ace. On top of that, the cameras have made me feel safer. The thing is, if someone is going to rob you, they act as a deterrent but won't stop it happening (a proper security system from ADT, etc, is what you want, there), but it's good to know that you can catch someone in the act and, hey, maybe you'll even lower your insurance premiums if you tell them there's a camera system set up. Overall, then, thoroughly impressed with dlink, but would like the company to put a little bit of work into the app development.