While it may seem like this Re:Port took longer than the previous one implying the Switch releases are slowing down, that just isn't true. April is still pretty empty for big releases outside Yakuza 6, Gal*Gun 2, LABO, and God of War but there are loads of ports releasing. This week Chris hopped on for Outlast 2 and I wrote about a rhythm game, puzzle game, otome game, and an adventure release on Switch. Here's Re:Port #12:
Outlast 2
Originally released in April 2017 on PS4, Xbox One, and PC and scored 8.5/10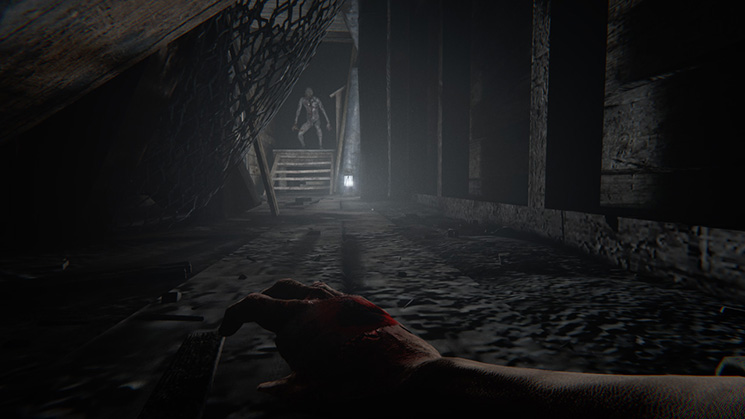 Outlast 2 is one of the scariest games I've played, and it wouldn't be much of a push to say I soiled myself at least five times whilst playing. Set in a secluded part of America, in the abode of far too many hillbilly cultist psychopaths (and after an unfortunate helicopter crash), you're left with nothing except a camcorder, some batteries, and about as much stamina as Homer Simpson after a Flander's BBQ. The atmosphere is terrifying, and listening to the stifled breaths of Blake Langermann – the game's protagonist – do nothing for your anxiety. There are some remarkable set pieces that make it a genuine struggle to play, such as the moment you run through the cornfields whilst cultists are shining their torches through it trying to find you, or a certain rampage by one of the main villains carrying a giant cross capable of impaling you. I've never finished Alien: Isolation because it's so stressful and fear inducing, and if it wasn't for the fact that muggins here decided to review it, I'd never play past the first hour or so. It's that scary.
Red Barrels has done a great job on the Switch, with no issues in handheld and docked. The game runs smooth and looks good as well, even though there's been a drop in resolution compared to the PS4, Xbox One, and PC releases (running at 1792×1008, 720p in handheld mode). Elsewhere, the game runs at 30fps which isn't that bad, especially as most of the game you're spent creeping round in silence trying desperately not to be spotted, but even when you're on the run it doesn't impact it too much. The real problem comes from the vibration of the Joy Cons that lets the whole experience down. Walking over a few rocks, opening a window or door, or running at certain points all induce a hefty vibration, and as far as I can tell, you can't turn this off, or toneit down in the menus. I've got no issue with it being there, and I guess you could go into the Switch menus to deactivate the HD Rumble, but even a sensitivity option in the main menu would've been appreciated.
There's not a great deal of difference here, so it's worth picking up if you want to play it on the go. Personally, I wouldn't if I were you – you don't want your fellow passengers on the train thinking you're a great big wuss, do you? If you're planning on sitting on the sofa and playing, get it on a home console. The shadows and character models are crisper, and there is the 60fps if you want the best possible performance. It's still impressive how this plays on the Switch, but the vibrations could be toned down a lot, as they ruin many of the tenser moments.
7.5/10
The Charming Empire
Originally released on mobile and PC platforms in April 2017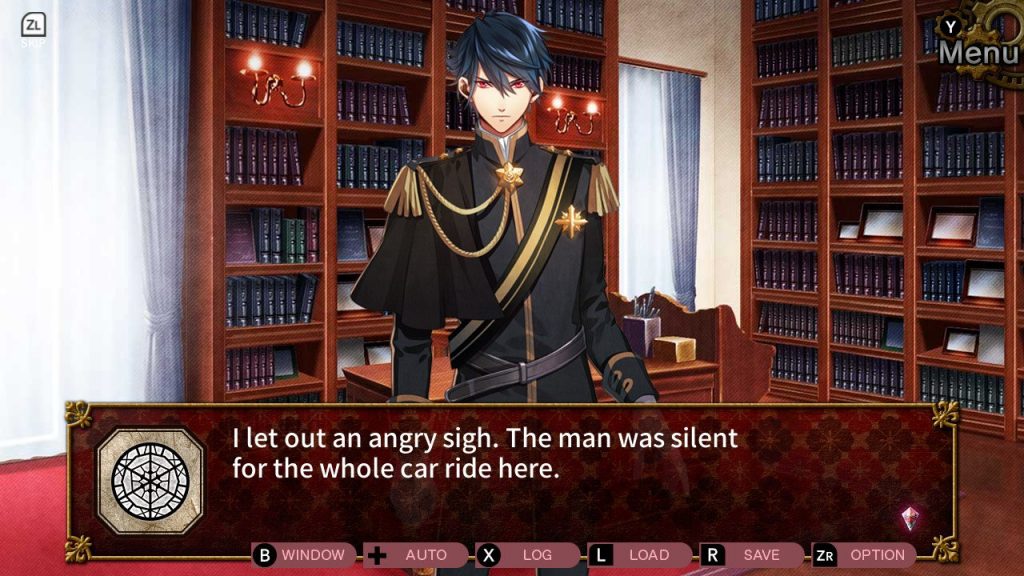 D3 Publisher is on a roll with Switch releases of otome visual novels and the third one to release in the span of a few months is The Charming Empire. I've written about the two The Men of Yoshiwara releases already and was interested to see how The Charming Empire faired. This one is set in the Taisho Roman era of Japanese history and features some well known voice actors. While the production values are really good here with nice character portraits and art and a good looking interface, the story is not very interesting. For most routes, I found myself wanting to get paths over with which is never a good sign for a visual novel.
On the Switch, this looks and plays great. I'm still annoyed by the fact that the controls below the dialogue box are still visible but to the game's credit, they aren't using any obtrusive colours here. You can use both touch and button controls to experience this tale which is a welcome addition for visual novels and you have the option to play this portable or docked. The voice acting is really great and in terms of content, there's a lot through the routes for each bachelor. There's even an overarching plot that starts to makes sense once you play more than one route.
I hope the next release from D3 that is an otome visual novel has a more interesting story. The asking price for this one might be a bit too much for some given the story quality. I'd recommend waiting for a sale if you've already played the previous otome releases from them already. It could've been so much more.
6.5/10
Burly Men at Sea
Originally released on mobile and PC platforms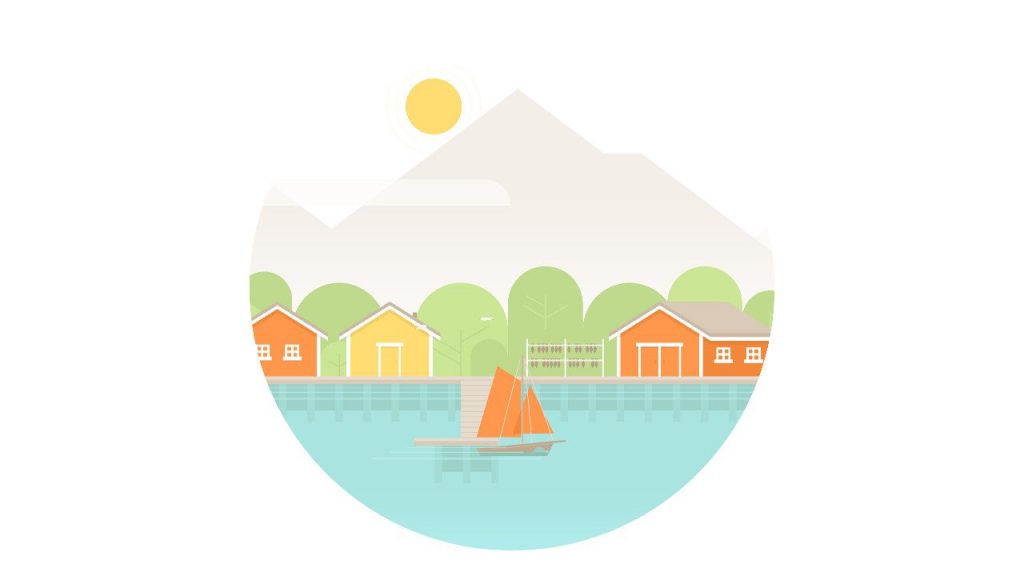 Burly Men at Sea is a fantastic little interactive story from Brain & Brain. It is best experienced on touch devices and tells the tale of 3 bearded fishermen through some gorgeous visuals, animations, and music. It isn't a very long game but the experience with an old school choose your own path and sense of adventure made it very memorable.
I was curious to see how it would adapt to a non touch option on the Switch for controls and the end result isn't perfect. While it is perfectly playable only with touch controls in portable mode, you're probably wondering if this is feasible for docked mode at all. The first thing to keep in mind is you cannot use the Pro controller. You can only play using a single Joy-Con if you don't want to play with touch controls. It controls similar to World of Goo where you use the gyro and the Joy-Con as a pointer that is a virtual cursor on the screen. This isn't ideal but it is an option for those who hate touch controls. Even on PC with a mouse, I'd still say this isn't a game that is suited to non touch screen devices.
If you're willing to play with touch controls and enjoy folklore stories that have multiple paths, this is easily worth your time and money.
Update: It seems you can use the Pro Controller but only after using Touch or Joy-Cons on initial launch and then disabling the Gyroscope from the in game settings. This allows you to use the Pro Controller.
9/10
Swim Out
Originally released on mobile and PC platforms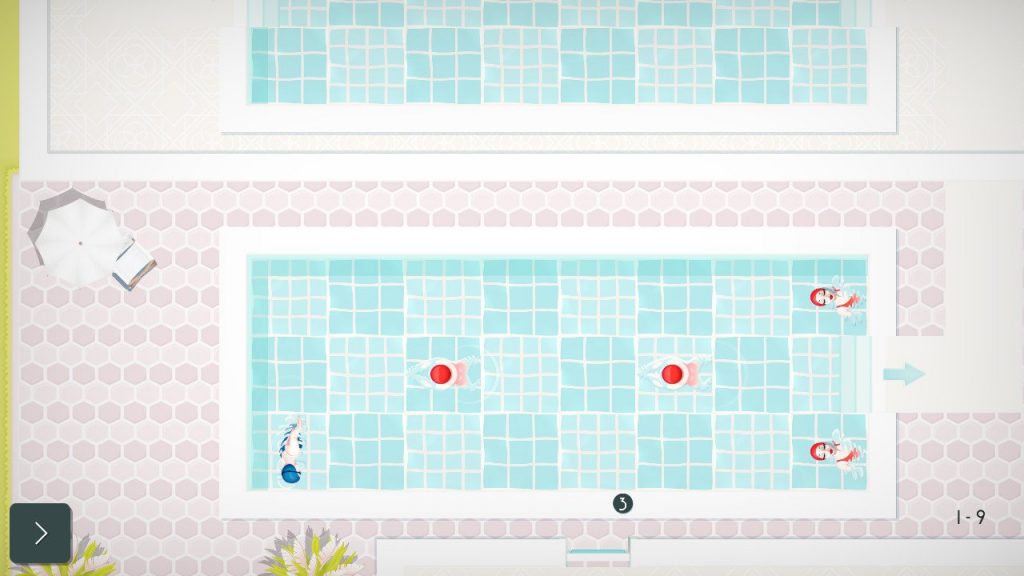 I'm a big fan of simple control puzzle games like Lara Croft GO and the likes. Swim Out originally launched on mobile and PC and having played quite a bit of it on iOS, it is another game I expected to hit Switch at some point. Swim Out has you trying to navigate your way across various swimming pools to get out. There are various enemy if you may swimmers and divers with their own patterns to keep track of and a few items you can use to solve the puzzles. The levels are varied and the pace at which new mechanics are introduced is nice. Swim Out is a great pick up and play puzzle experience.
The Switch version allows for both button or touch controls. I has a much better experience playing with touch controls only because I kept pressing + to pause and it restarted the level out of habbit. Other than this, the only flaw is how the post level transitions sometimes have low resolution images.
Swim Out is a nice little puzzler that I'd recommend for any simple puzzle game fan on the Switch.
7.5/10
Eat Beat: Dead Spike-san
Originally released on 2015 for mobile platforms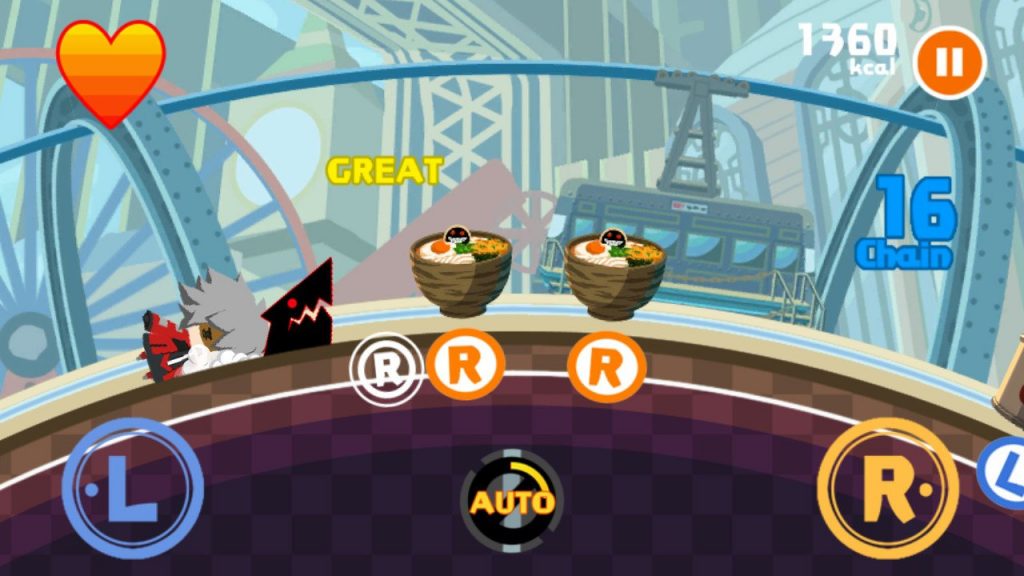 Arc System Works has been a big supporter of the Switch since the early days with ports of mobile and smaller PC games they published before. Eat Beat: Dead Spike-san originally launched in 2015 on iOS and Android as a free to play rhythm game featuring some of the amazing BlazBlue music. It is a very simple game that had you tapping either side of the screen on iOS depending on the incoming item that moved in a circular arc from right to left. DEADSPIKE eats the items and plays along with the music. Even on iOS, there are a lot of low resolution assets and it definitely feels like a game built for the early day smartphone screens and not the newer high resolution displays.
On the Switch, this is a premium title that isn't expensive and it has 20 songs with no microtransactions. It controls well and you can play with either touch like on iOS or button controls using the bumpers here. As a mobile to Switch port, this is great in every area but visuals. While playing docked, the low resolution assets look even worse. Handheld, things aren't as bad but it still is disappointing seeing even interface elements stand out. The homescreen icon is basically the iOS one with a white background instead of being properly designed for the Switch.
If you're a fan of BlazBlue, this is well worth buying for the music and it is a nice simple rhythm game. I'm glad there's an option to disable the scroll of the visuals behind the music track because I almost got motion sickness with that on. If you aren't a BlazBlue fan, there are better rhythm games on the Switch that make better use of the hardware with a more eclectic song selection.
7/10