Release Date
April 13, 2018.
Frustration. It's a feeling that all football fans have felt, normally followed by an exclamation of "I could do a better job than him!" after watching your team capitulate to opposition you deem inferior. As a Manchester United fan it's a feeling I know only too well after watching my team go from a high of beating Manchester City at the Etihad Stadium after being 2-0 down at half time and then losing 1-0 at home to West Bromwich Albion the following week. Granted I didn't tell everyone I could do better, I mean, I've played enough Football Manager games to know that just isn't true.
Nearly everything that happens in Football Manager elicits some form of emotion from people playing it, it's the reason the series has such a huge following. That feeling of euphoria when you land that big name signing, the despair of drawing a 'must-win' game because of a last minute goal, the sadness of losing your job because of a run of bad defeats or the delight at out-manoeuvring your opponents tactically and securing a vital win are here present and correct in the Switch's small form factor.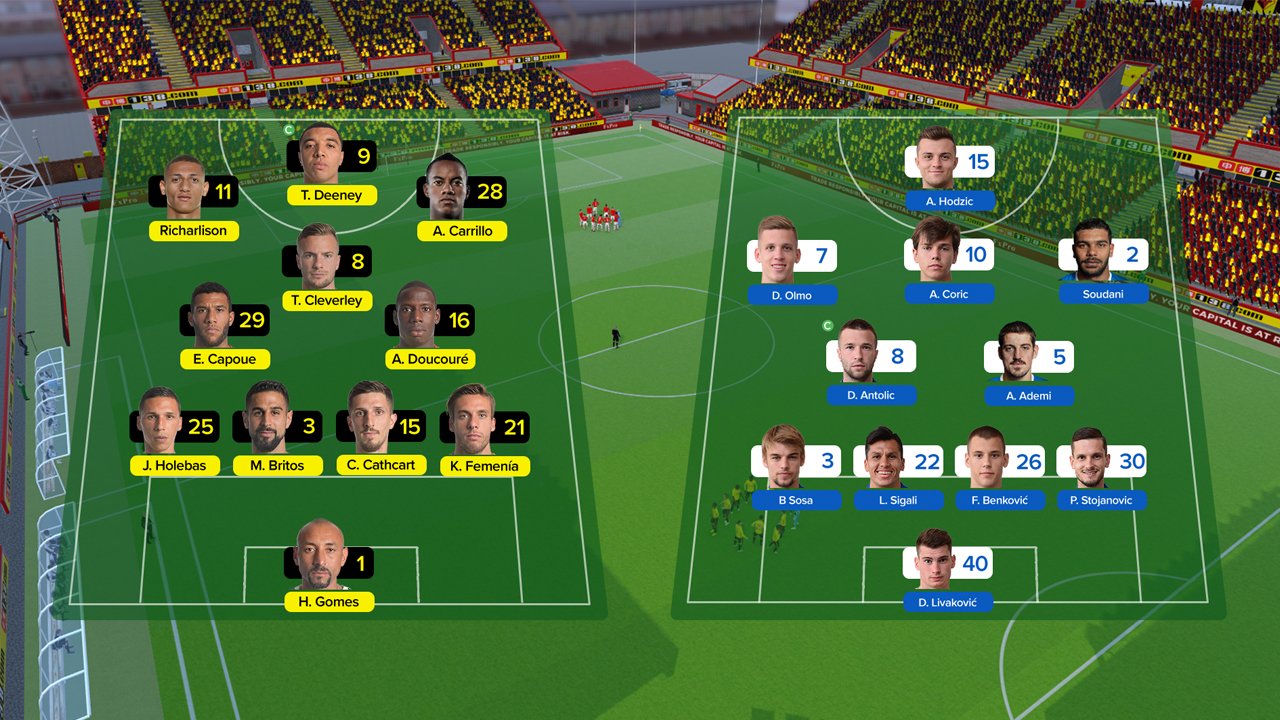 This isn't the same Football Manager as the ones released on Sony's PSP or Vita, it's much more full fledged than that, but initial impressions are misleading. Once you've started, created a manager, entered your details and selected your team there doesn't look to be a lot you can do, I poked around to see what I could touch, and in truth there wasn't a lot. Player names go through to their profiles and you can look at teams but I had no idea how to find players to scout or how to play the transfer market, so I soldiered on by pressing continue and it was thanks to the first game I managed that allowed me to figure out where I was going wrong.
This is called FM Touch, but it's not solely about poking the screen, (actually I'd advise against playing this using touch at all), there are extra menus to the left and right of the screen accessed by clicking the left or right bumpers. The left brings up the huge menu that's a staple of the series, allowing you to check your team, the reserves, sort out your scouting, club finances and yes, the transfer market; to think, I only found this out due to a loading screen with a diagram of the joy-con control method. The lesser used right bumper allows you to go on holiday or retire, so we'll just ignore that one.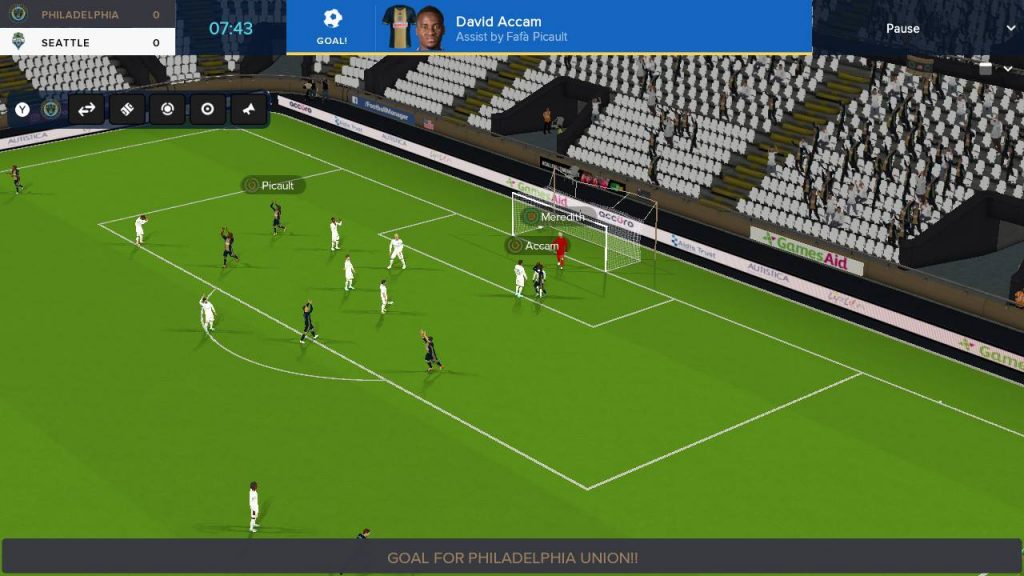 Touch controls are nice if they're implemented effectively, and here they are not. The Switch screen isn't the biggest on a mobile device and as a result all the icons are a bit too small for anyone without hands the size of a four year old's. Also, considering how intensive the game is from a processing standpoint the game can lag when using them, on several occasions I found my inputs took upwards of three attempts to finally register, it's worse in match as well meaning you can struggle to implement tactics in timely fashion. When I found out that the Y button can quick jump to the tactics screen I found it to be a much more pleasant experience.
Yes, you'd think with a game called FM Touch that it'd be all about the touch controls, but to be frank the game operates so much better using the left stick as a cursor and using the face buttons for a 'hot' selection. It's quicker, more intuitive and feels more like the PC experience as a result. I mean, it's nice to have the touch controls as an option, and there will be times you will tap rather than press a button, but after several unregistered inputs and missed opportunities for tactical changes you'll find that placing the Switch on a table, removing the joy-cons and sitting back to be far more enjoyable, especially on a commute.
Aside from that there's not a lot to complain about here, this is a far greater experience than any handheld Football Manager game that's gone before it, and I couldn't help but be impressed with the sheer wealth of options at play here. It's entirely possible to play a formation you like but to now assign different roles to each player, want to play a man behind the striker as a support? Go right ahead, but in mid game you can adjust them to act as a shadow striker ready to pounce on a sweet layoff or opponent mistake. Full backs can be told to attack or stay back while defensive midfielders can be called on to defend or create plays from midfield.
All this is on top of being able to give individual instructions to players, say you notice that a player is shooting from distance too much, you can tell them to cut that out, or maybe your goalie is having his long distribution intercepted then you can tell him to take shorter kicks or even to roll it out so you can build an attack from the defence, there's such a wealth of options at play here and it all peels away like layers of an onion, although much more palatable to consume.
The old frustrations can occur, it's possible to see your team limp to a 0-0 draw or a heavy loss despite over twenty shots on goal with the ones on target being in the double digits, or players who insist on making a ruckus to the press only to completely let you down when you give them a chance to prove themselves, but that's hardly an error on the game's part, it's just football. As the games roll by, the news comes in, players hit the treatment table and the board confidence stays the same you find yourself living for the transfer market and the potential you can bring in to give your team the cutting edge you feel it's lacking. It's in those moments where Football Manager becomes less of a game and more of an experience.
Seeing this appear on Switch was a pleasant surprise, it was completely unexpected and more fully featured than I believed it would be when it was announced. Granted the bigger, better experience is still on PC, but this is the closest you'll get to the big bad world of football management without lugging a laptop around with you, going out and taking your coaching badges or coaching your kid's under 8's football team. At thirty of your English pounds it's not cheap by any stretch, but it is the best footy game on the Switch, even if you're not in direct control of proceedings. If there's a frustrated manager deep in your heart waiting to break out then here's where you can find out if you're up to the job (mileage may vary, success does not necessarily equate to real life qualifications, do not apply for jobs based on seasonal virtual success, batteries not included).
Positives
Superb representation of Football Management
Huge wealth of tactical options
It's Football Manager
Negatives
Touch input is fiddly
Game engine lags in match play
3D match engine is janky
For anyone who's been clamouring for a portable Football Manager game that isn't on mobile your prayers have been answered.