I've been covering Nintendo Switch ports of games in this format for a while now. In fact, May was supposed to be a relaxing month with not too many releases on the Switch but things have gotten out of hand once again. If you aren't aware, the Switch Re:Port is a regular feature on the site that looks at the Switch ports of games that are on other platforms or just how a game performs and plays on the Switch. If you're curious about how a game uses or doesn't use the various unique capabilities of the Nintendo Switch, this is the place to be. This Re:Port looks at some of my favourite games on other platforms hitting the Switch and one game I've actually stopped playing on another platform to wait for the Switch release. Grab a nice cold brew coffee (or anything really) and here's the newest Switch Re:Port which features a guest appearance from Gary with Light Fall.
Light Fall
Simultaneously released on PC and Nintendo Switch and scored 6.5/10 on PC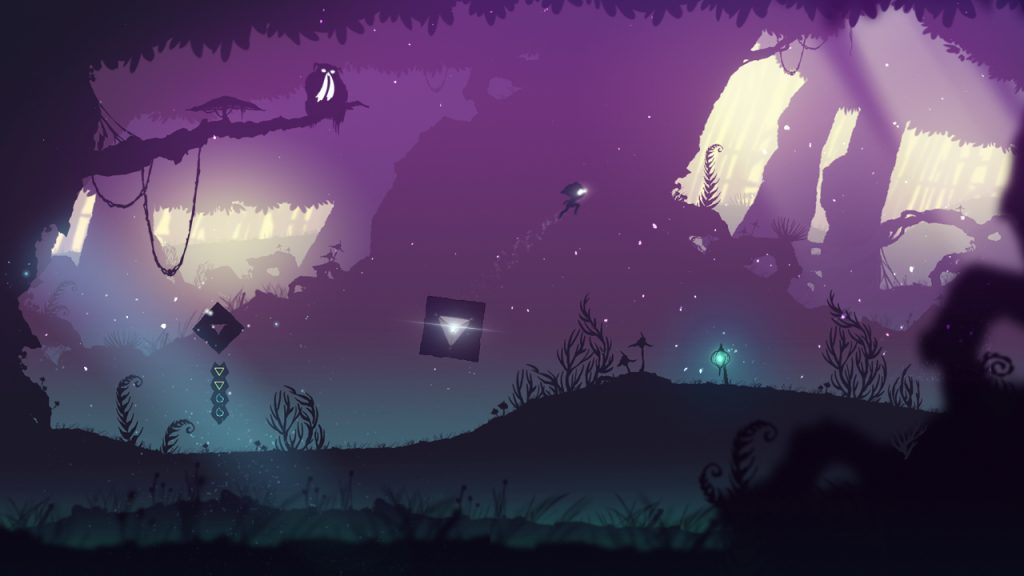 Light Fall isn't a bad game. It's not. In fact, it starts off very well, with fun and incredibly natural platforming physics. Throughout the game you'll be introduced to various new mechanics, with the first allowing you to create up to four platforms beneath you as you jump. It genuinely challenges the way you think about platform games from that point, as levels can be traversed in entirely new ways as you experiment with the limits of each new mechanic.
You play as a little dark figure, a silhouette against colourful backdrops. You have no name, but you're compelled to discover who you are and why the world looks to be going to hell in a handbasket. This involves releasing an imprisoned dragon-like god, its maddened thrashing causing tidal waves that you must outrun in order to get to the source of why it has been trapped below ground. The whole story is interesting, as you and your crotchety old owl friend look to restore your memory and maybe save the world in the process. It's all good fun.
It looks fantastic on the Switch too, especially in handheld mode. There is something about 2D games on that 6.2 inch screen; they almost all look stunning. It looks good enough on your TV too, but it's at its best on the smaller screen. The way its checkpoints work, frequent and forgiving, means that it's also very friendly for quick-burst travel pickup and play. That is, until you reach the last portion of the game, where the checkpoints almost disappear and the difficulty spikes to an extreme degree. It really does drag the game back and almost ruins the game.
If you can get past this issue (both in gameplay terms and the mental barrier it presents) then you should find that Light Fall is mostly a fun and interesting platformer, with some very cool puzzle elements and a story that you'll want to see through to the end. Just don't throw your Switch around in frustration. That thing's expensive.
6.5/10
Battle Chasers Nightwar
Originally released on PS4, Xbox One, and PC in 2017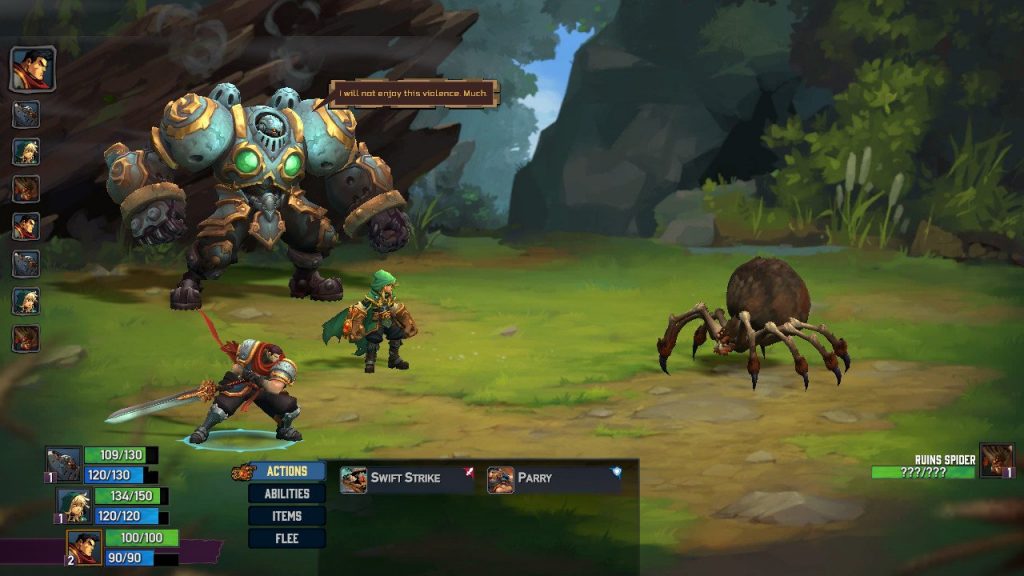 Out of all the genres out there, a turn based RPG for me is always best on a portable. When Battle Chasers Nightwar was announced for Switch in addition to non portable platforms, I knew where I would be playing it. Things didn't work out for the best and the Switch version was delayed until earlier this month. I ended up buying it on Xbox One in the meantime and playing a bit. I enjoyed my time with it quite a bit but was still longing for a portable version of the game and I decided to wait until the Switch version released to play more. Airship Syndicate's turn based RPG has finally arrived on the Switch and it is good but flawed as a port.
I'm a big fan of modern takes on the traditional JRPG formula and Battle Chasers Nightwar does a great job. I love the combat, exploration, and randomness. The art style really shines in addition to the writing. Your airship has crashed into an unknown land and it is up to you to find your crew. When it comes to the port, there are a few problems with the performance and one problem when it comes to the actual release. The port itself looks really nice in both modes. I love the art style all the way. Performance is a little erratic but the combat doesn't suffer since it is turn based. The big problem is in input lag during menu navigation. I hope this gets addressed in a future patch. I've become accustomed to Switch ports of multiplatform games being more expensive but Battle Chasers Nightwar's release is a twofold issue. Not only was the game delayed considerably on the Switch but the final release is still more expensive than the RRP on other platforms. Given the delay, I thought my physical preorder would see a price drop to match the other platforms original RRP. It is disappointing seeing the Switch version release much later and still more expensive than the other ports for this game.
I still believe this game is best on Switch because of the genre but I'm not happy with how the release has been handled and unless patches improve the performance, it isn't worth getting at full price.
7/10
Saturday Morning RPG
Originally released on iOS, Android, Ouya (yes), PC, PS4, PS Vita beginning 2012 until 2016
By now, you've probably seen a ton of games that released on iOS and Android get ported to other platforms. In most cases, the other platforms only offer an option to use traditional controls over a touch screen that you can use on iOS or Android. There are many cases where games from mobile transition well to consoles and some go the extra mile to fully use the hardware and inputs available. Saturday Morning RPG from Mighty Rabbit Studios and Limited Run Games is an excellent game that has been given the best port on the Switch.
Gameplay involves exploring an open esque world with occasional battles as Marty who has a combat skill that has him do a moonwalk. Battles are turn based with real time QTEs and there is pretty nice customization through stickers. It is a great pick up and play experience. The Switch version is easily the definitive version. There's good use of HD Rumble and full support for using both the touchscreen and the traditional control options available on the Switch. Being able to use buttons to move and then touch to navigate the interface or even do some movement whenever I felt like it is awesome. There are a few low resolution assets that are a remnant from the original release timeframe but overall this is the best port I could've imagined for Saturday Morning RPG on the Switch.
Saturday Morning RPG is a great tribute to pop culture from a long time ago with a ton of references that made me smile. This is my favourite version of the game now and you owe it to yourself to check it out if you're a fan of RPGs and pop culture from the late 80s and early 90s. I can't wait to get a physical copy of this game.
8/10
Earthlock
Originally released on Xbox One and other platforms before being re released as a new enhanced game on multiple platforms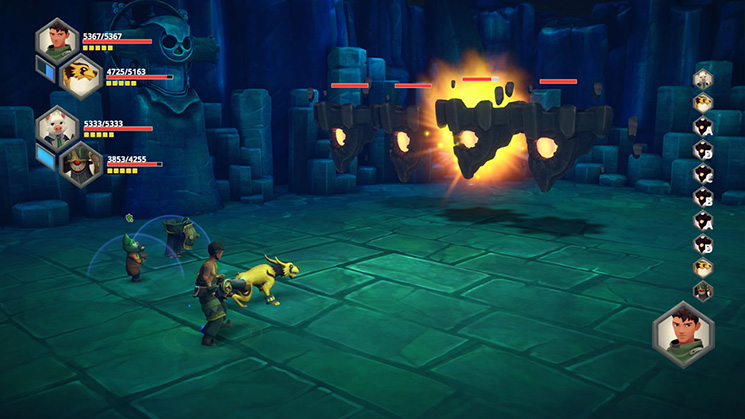 Earthlock originally launched in Games with Gold as Earthlock: Festival of Magic and it felt like a game that has potential but not one worth playing immediately. In a lot of ways the original Earthlock release reminds me of Lost Sphear from Square Enix. Earthlock's current version is a very nice game that pays homage to the 90s era Square Enix JRPGs with a lot of content. Since it is a JRPG gameplay wise, of course I'm covering the Switch port.
When I watched the trailer, I assumed this would run like Lost Sphear which is a bit disappointing. Thankfully Snow Castle Games proved me wrong with the visuals and performance. Earthlock runs smooth in both modes. while the environments are a bit lacking overall, they look sharp in both modes on the Switch. In fact the only area that let me down is the story that isn't as good as I had hoped it would be. It is really charming but the one thing this port and overall release has done for me is get me excited for what the team makes next.
Earthlock right now is very nice port of a game that's worth your time. If you were let down by some of the other games that try and ape the classic JRPGs, this is one of the better ones to play. While I would love some voice acting or some better character designs, Earthlock is worth your time and the Switch port runs and looks great.
8/10
Death Road to Canada
Originally released on iOS, Android and PC platforms since 2016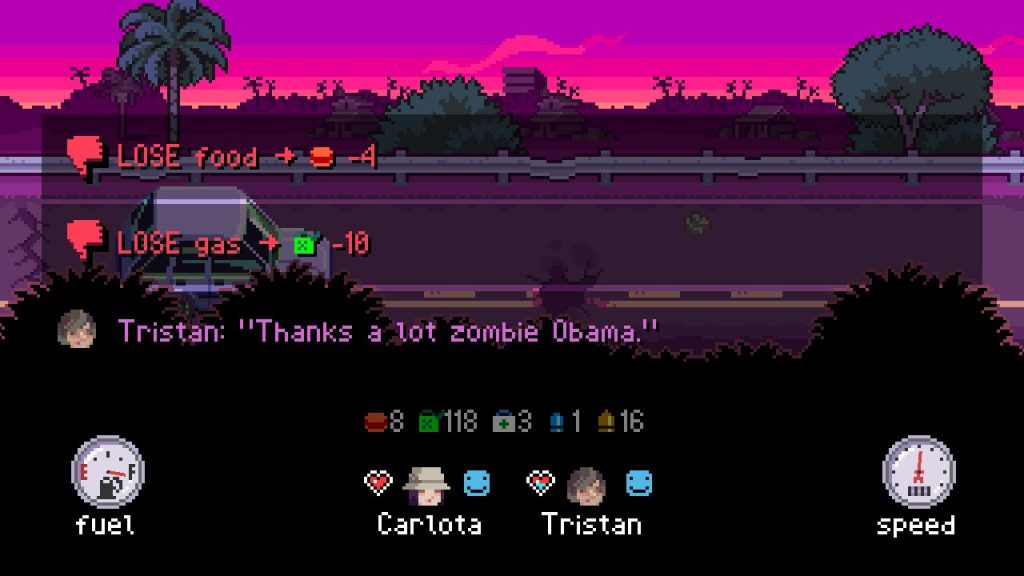 Rocketcat Games' Death Road to Canada is another game that has made its way from mobile and PC to all consoles. My first experience with Rocketcat Games was through their iOS game Wayward Souls. What impressed me more than the actual superb quality of the game was just how they kept improving the game through free updates. Death Road to Canada is the newest game from them and the game itself appealed to me quite a bit when it released on iOS. Now it has made its way to not just Switch but also PS4 and Xbox One and the Switch release is excellent.
Death Road to Canada is a zombie survival game that is an action game crossed with Organ Trail that sees you travel from Florida with a companion with your sights set at Canada. Your journey will see you struggling to survive through random encounters, scavenging, driving, and more. There isn't any crafting but you need to make strategic decisions based on what you think you should do in various scenes to survive and also control your AI to some extent. Combat is fairly simple and your aim is to basically enter various locations and try to scavenge as much and take out any zombies that come in your way. In some situations, running back to your car is the best and only option. Each run is different and there's a lot that you can unlock through points you earn in good runs. The soundtrack is also really catchy with some retro renditions of tunes you have probably heard elsewhere in some form and original stuff. The title music is brilliant and deserves a special mention. If you enjoy local co-op, you can even get in on the fun here with split Joy-Con play and all supported Switch controllers. It works brilliantly.
When it originally launched on the Switch, it had some performance issues and a poorly thought out icon on the home screen but both of these have been fixed since then. Now, Death Road to Canada is in my goto Switch games that I play while travelling alongside The Binding of Isaac: Afterbirth+ and Enter the Gungeon. If you enjoy roguelikes, this one is super fun and pretty damn polished.
9/10