Switch Re:Port #16: Little Nightmares: Complete Edition, One Piece: Pirate Warriors 3 – Deluxe Edition, Fairune Collection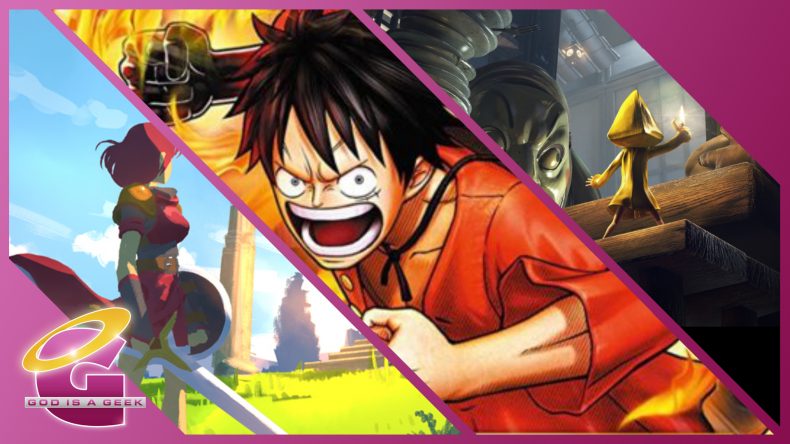 This week sees more than one Re:Port because of embargoes and various scheduling things and the focus of #16 is Bandai Namco Entertainment Europe's two recent ports in addition to Flyhigh Works' Fairune Collection. If you've never read one of these Re:Ports before, I look at various games hitting the Switch and discuss their port quality and what I'd like to see in patches or what I'd like to see fixed. In a lot of cases, the games on Switch end up being the best versions for a lot of reasons. Here's Re:Port #16:
One Piece: Pirate Warriors 3 – Deluxe Edition
Originally released in 2015 on PlayStation 4, PlayStation 3, PlayStation Vita, and PC and scored 8.5/10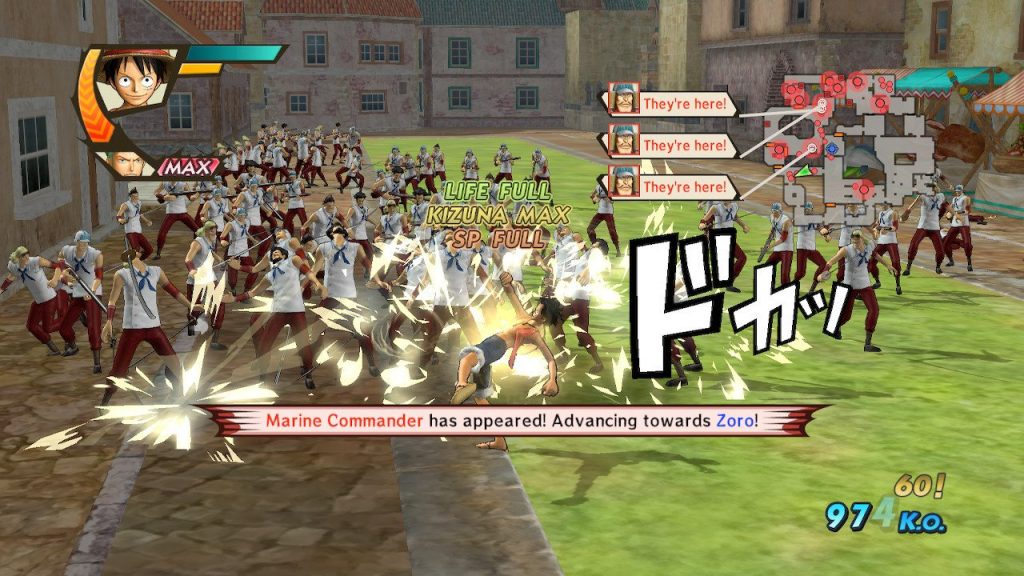 May has seen not one but two great Musou games make their way to the Switch. In both cases, the games in question existed on other platforms and the Switch versions collect all content to be the best versions of said games. One Piece: Pirate Warriors 3 has been a game I had been recommended a long time ago when I was getting into the Warriors games. It is considered a great game even for gamers who aren't fans of One Piece. I played this on the Vita initially and was pretty excited to check out the Switch port with all content included from the get go.
Pirate Warriors 3 on Switch has all the DLC of the previous releases included from the start. The DLC is costumes and missions and you probably know how expensive DLC ends up being in anime games that have cosmetics so this is a nice package when it comes to the content. As a Musou game it is pretty great and I'd rate it in the top 10 Warriors games even without the DLC. It plays fantastic in both portable and docked mode on the Switch. The port also supports local co-op with single Joy-Con support. Performance and visuals are good but not great. I was hoping we'd see proper 60fps handheld support given this is a game that has been on Vita but the developers have gone for higher quality visuals and a lower framerate here.
Overall, this release is a mixed bag. On one hand, it is a great package in terms of the content included and the game itself but the lack of online which was present in the previous version is disappointing. If you buy games in the UK (and you likely do if you read this site), the price is much higher than it is in the US. Having a physical release seems to inflate the price quite a bit for some publishers but it is disappointing seeing this cost almost 20 quid more than the US release on the eShop when converted. At the US asking price, this is easily worth your time if you enjoy Musou games. If you're a One Piece fan and haven't played one before, this is the game to get. One Piece Pirate Warriors 3 Deluxe Edition is the near definitive release of a great Warriors game.
7.5/10
Little Nightmares: Complete Edition
Originally released in 2017 on PlayStation 4, Xbox One, and PC and scored 7.5/10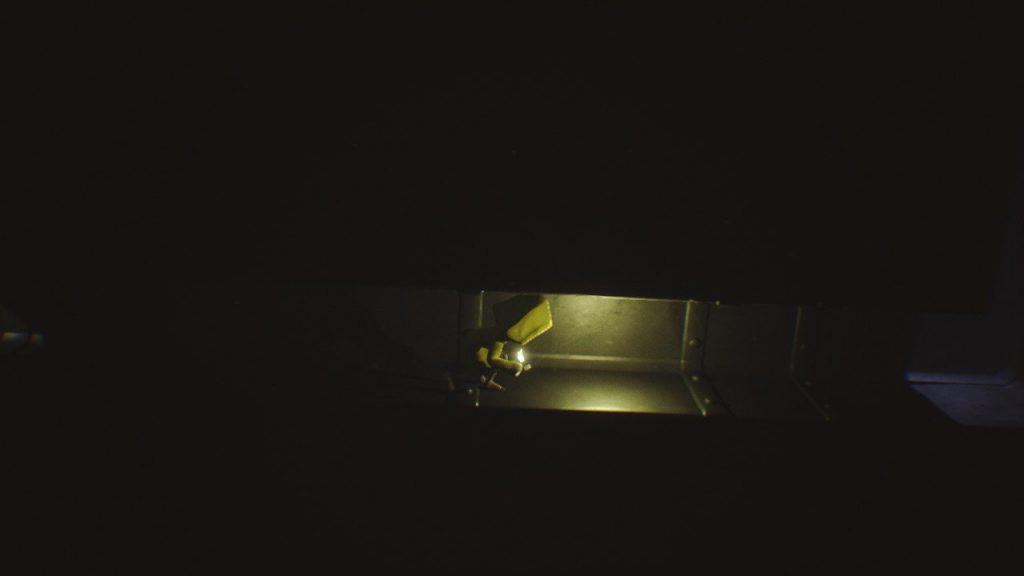 Little Nightmares is a very interesting game. Bandai Namco Entertainment published Tarsier Studios platform puzzle horror game on consoles and PC last year and it was pretty well received. It even had a season pass and a complete edition retail SKU released later on. As is the case with most late ports to Switch, Little Nightmares comes to Nintendo's handheld and it brings the horror in a complete package that is available both digitally and physically. I'm a big fan of Bandai Namco Entertainment offering physical releases in Europe at least for their English releases.
Little Nightmares isn't a very long game but it manages to do a lot of things well. The atmosphere is haunting and playing this in handheld with a good pair of headphones is pretty mindblowingly scary at times. Given that this only hits 30fps on the base consoles, I wasn't surprised at the resolution and frame rate here in docked mode. I'm glad no concession was made to the lighting because it is one of the highlights. In handheld mode, resolution isn't native 720p and while it isn't a dealbreaker, I did have a harder time getting some of the collectibles in this mode because I couldn't see everything in the environment as clearly because of the lower screen size and resolution.
Little Nightmares is a great fit for the Switch. While I would've liked more interesting puzzles and better load times, this is a great way to experience Little Nightmares with all the extra content included from the get go. If you enjoy games like INSIDE and Limbo and want something to satiate that itch, Little Nightmares is for you.
7/10
Fairune Collection
Originally released beginning 2013 on mobile and Nintendo 3DS platforms individually and compiled for this release in 2018 on Switch and PC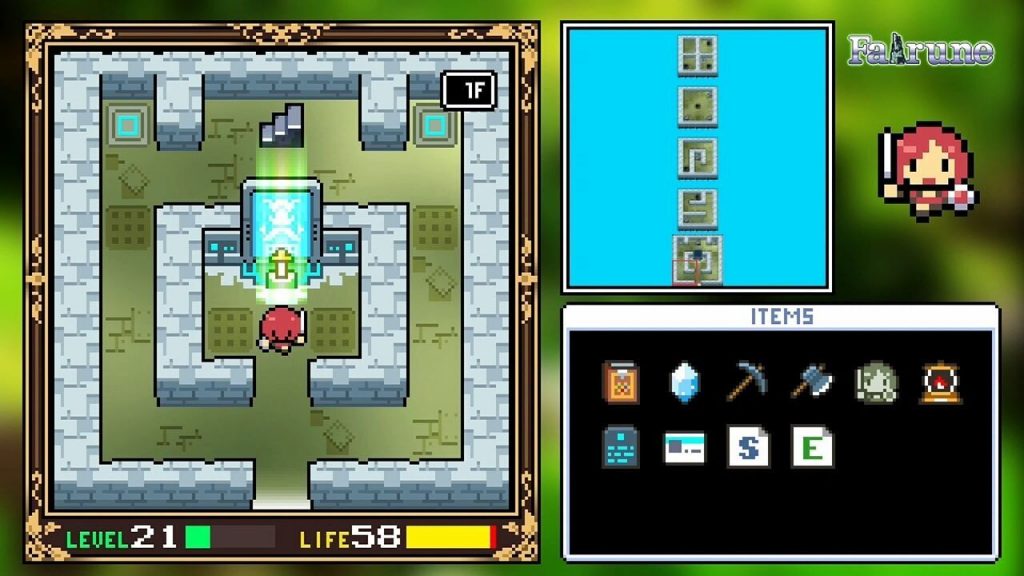 The Fairune games originally releases individually on 3DS and iOS before being collected together in a nice collection for Switch with one exclusive game. If you've played Kamiko (who hasn't at this point on Switch), this is from the same developer.
Mobile and 3DS games being ported to Switch isn't anything new and it is always interesting seeing how the dual screen interface is modified for the single screen Switch. For this collection, the games have one screen relegated to the top right as the map and the main game screen taking up the majority of the display on the left. The retro aesthetic looks crisp and the music is nice here. It also controls really well and is a great experience to play on the go in handheld mode. Expect to to get about 10 hours or so of content without counting replays across all the games here.
Overall Fairune Collection is pretty great value for 4 games together and the port is very nice. I'd like to see more of the smaller 3DS titles make a transition to Switch like this. Fairune Collection is a lovely set of retro RPGs and an unlockable shooter that is great for some bite sized RPG lite fun.
8/10