Switch Re:Port Review #22 : Just Shapes & Beats, Touhou Genso Wanderer Reloaded, Pocket Rumble, and Lost in Harmony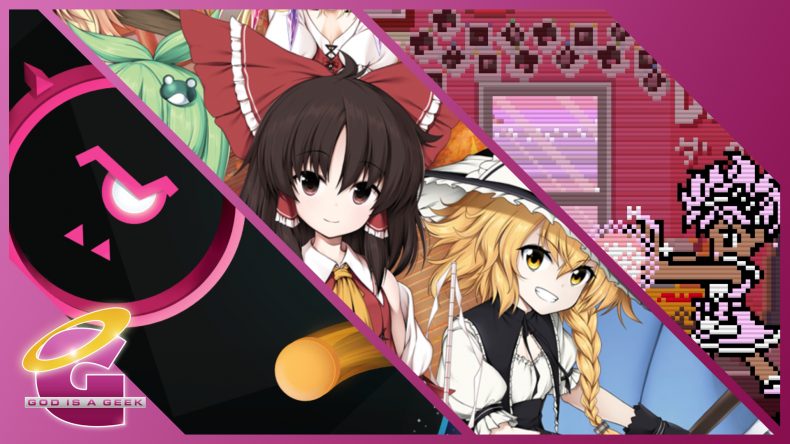 We're closing in on peak game release season and while every platform is getting loads of games, Switch continues to truck ahead with more and more fantastic games each week. If you're wondering why this Re:Port Review is later than expected, I've been knee deep in Orsterra playing Octopath Traveler for review and you can read that here. The Switch Re:Port Review looks at Switch ports of games on other platforms, Switch games in general, and more Switch stuff. Today's Re:Port Review features two music focussed games (Lost in Harmony by Chris), a much anticipated fighter, and an enhanced release of my favourite Touhou game.
Touhou Genso Wanderer Reloaded
Originally released on PS4 and PS Vita in 2017 and scored 7.5/10 before receiving a simultaneous release in an enhanced form on PS4 and Nintendo Switch this month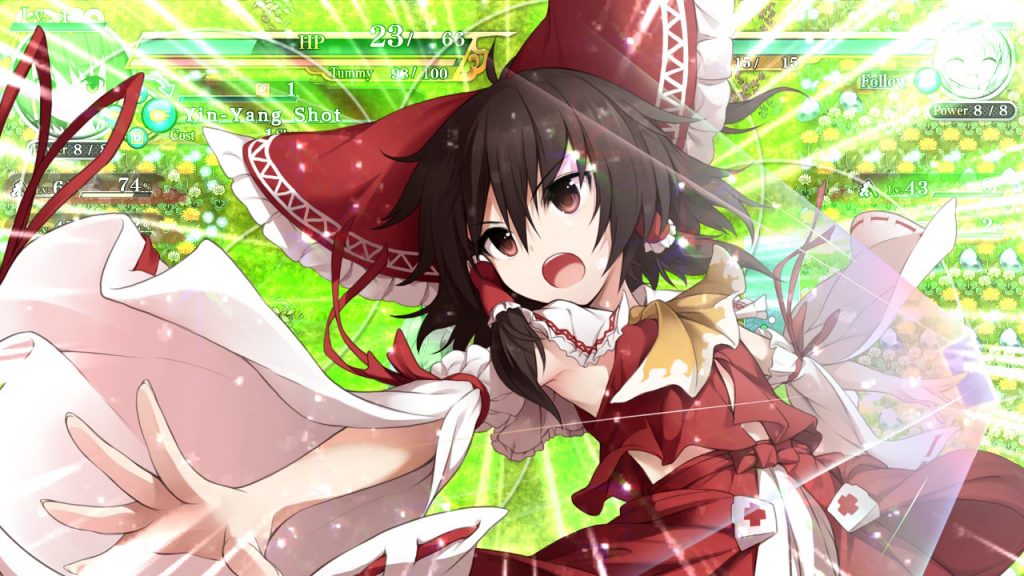 The Touhou games localised in North America and Europe have been interesting and while I haven't liked a few of them at all, Touhou Genso Wanderer is easily my favourite of the lot. It wasn't just a great localised Touhou game but also a lovely roguelike for fans of the Mystery Dungeon games. NIS America and AQUA STYLE have now brought out an enhanced version that has the base game, all DLC, and more content to the West on both PS4 and Nintendo Switch. The PS Vita version will not be localised in English.
Touhou Genso Wanderer isn't a hardware pushing game visually by any means so I was looking forward to a great port. The Nintendo Switch version is fantastic and is by far the best way to play this game. If you've never played a Mystery Dungeon or Shiren game before, Touhou Genso Wanderer reloaded is a great intro the mechanics of this kind of roguelike. If you enjoy Touhou games, there's even more of a reason to get it. There's a ton of replay value and a plethora of great dungeon crawling content here. I already loved the designs and music in the base game on PS4 last year and I'm glad to see this game get new life on the Switch. Another advantage of this game is the accessibility. If you're a seasoned veteran of the genre, Etrian Mystery Dungeon on 3DS or Shiren on Vita will likely be better options because you might find this easy. For newcomers though, this is the best place to start.
Touhou Genso Wanderer was a really good roguelike on the PS4 already and the added content and portability aspect of the Switch makes this the definitive version of Touhou Genso Wanderer by far. If you've been craving your Mystery Dungeon and Shiren fix on Switch, this is the game to get.
8/10
Lost in Harmony
Originally released on mobile platforms in 2016 and scored 6/10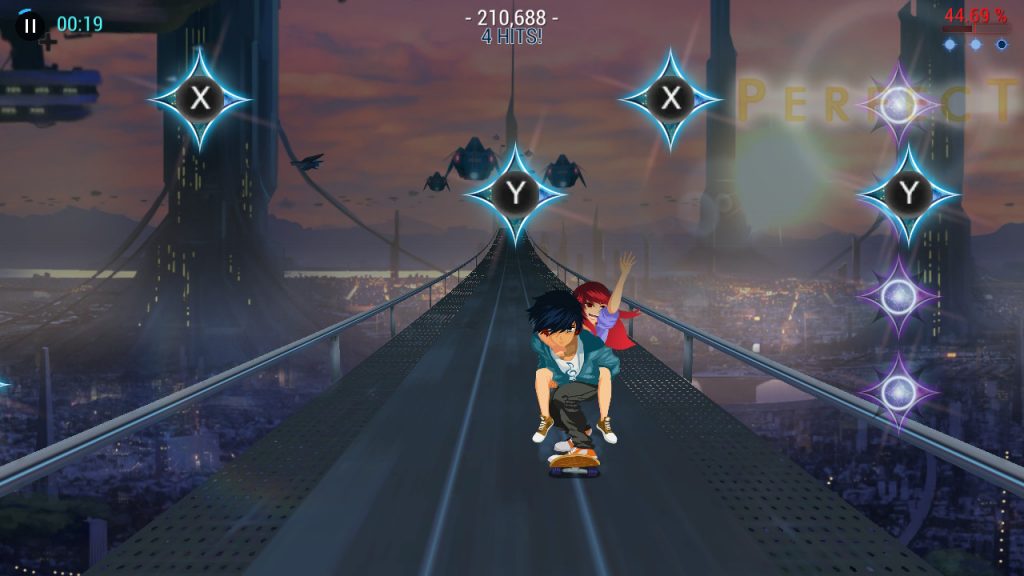 This is the first time I'd played Lost in Harmony, and I have to say I wasn't expecting something this impactful. It's a rhythm game and a runner, but what it does so well is combine everything beautifully. The music is remarkable, building so well on each new piece of information the two main characters drip feed you in each short section they chat via text message. Each track does something different with famous classical pieces, and the outcome is special. Not just that, but the song Wyclef Jean features on hasn't left my head since.
There are two stories to play through. One has you play as a musical robot and it's fun, but nowhere near as good as the other. In 'Kaito's Adventure,' you play as Kaito, a teenage boy with a skateboard who is friends with Aya – also a teenager, both very close and going through the type of struggles kids of this age shouldn't be facing. Through the text message segments, you learn that Aya is very ill, seemingly dealing with cancer, and you try to be strong for her, but Kaito clearly struggles being the strong and supportive one.
As for the actual game, you follow the usual rhythm game patterns such as following illuminated paths or pressing either X, A, B, or Y, but there are other obstacles you must overcome. Giant bears will chase you, bombs will be dropped by planes, eagles will fly at you, and at one point Tetris blocks will need to be evaded. The level design is wonderful, encapsulating the essence of what it is like to dream. Everything about this game is charming, but the later levels in Kaito's story are very difficult, and it removes you from the story somewhat. I'd have loved some of the sections to have an Easy mode just so I could've finished the story sooner.
Even though it does get tough, I would still recommend this to everyone. With a story written by the co-creator of Valiant Hearts, music written by a wide range of composers and artists, and gameplay that lets you glide through such a well realised world, Lost in Harmony has found a perfect home on the Switch. After the initial section, you sync up with the controls and find a good balance. It's a tearful and emotional journey that deals with the hardship of losing the ones you love, and it has been dealt with here in a way that many developers could only dream of encapsulating.
7.5/10
Pocket Rumble
Available on both Nintendo Switch and Steam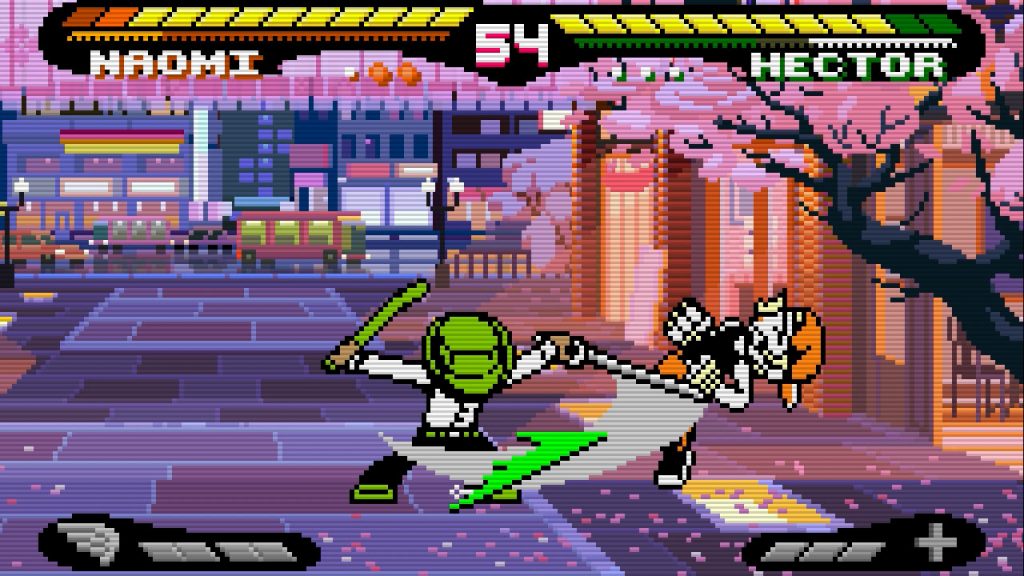 Pocket Rumble from Cardboard Robot Games and Chucklefish LTD was supposed to release a while ago but now that it is finally out on the eShop, the wait has been worth it. I'm a big fan of fighting games that are accessible to newcomers and having a lightweight one like this with a lovely aesthetic is even better.
Fighting games on the Switch are great when they support 2 players with single Joy-Cons out of the box and that's exactly what Pocket Rumble does. While many fighters have varied casts with different mechanics, learning each one's intricacies is troublesome for many people. This release has unique characters but each of them do the same damage with hits and have the same health. Combos and specials are simple to execute as well even on the Joy-Con. In the various games I played online, a few were plagued with some bad lag. Other than that, the online still seems pretty active. While the aesthetic fits great with the lovely retro filter, you can turn it off and tweak how strong the filter is. the crisp retro visuals really shine when you turn the filter off.
Pocket Rumble is a lovely bite sized fighter with great accessible gameplay, 2 player versus with single Joy-Con support on the same Switch, and a nice retro aesthetic. If you play fighters and are looking for a new one on the Switch, this is well worth the asking price. While the Switch library for fighters is a lot more mature now than it was at launch thanks to games like BlazBlue: Cross Tag Battle and ARMS, Pocket Rumble is still worth getting.
8/10
Just Shapes & Beats
Released simultaneously on Nintendo Switch and PC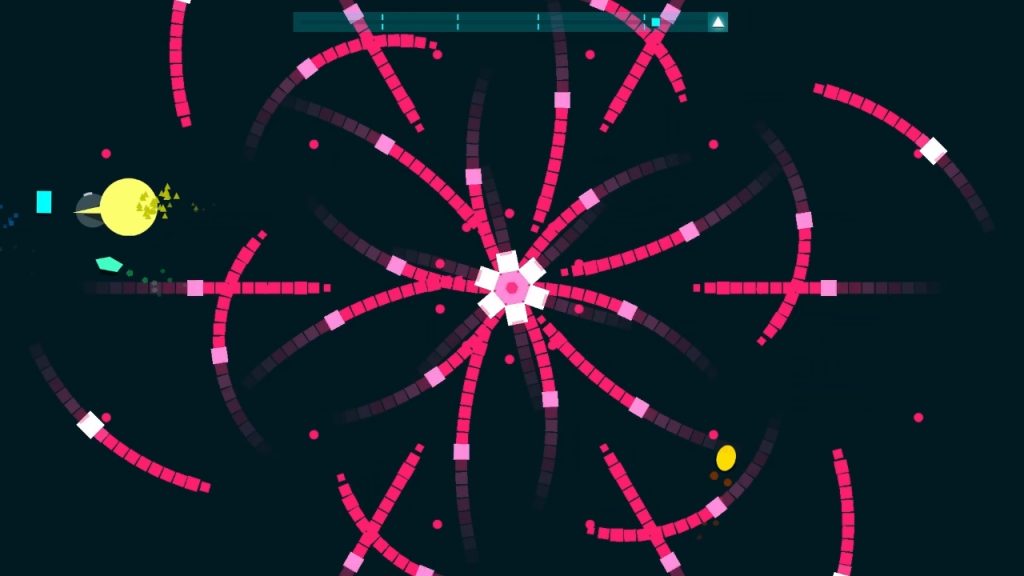 When Nintendo showed this game off on a Direct, it looked pretty damn cool and had my attention. I love strategic and rhythm avoidance games. Just Shapes & Beats feels like something that shouldn't work as well as it does on paper but it actually managed to consistently blow me away each time I had a session with it. The soundtrack is superb and I hope they do a proper physical release on vinyl or something.
You play as a colourful shape while avoiding the various kinds of shapes coming at you while trying to survive a single section of a level until you hit the checkpoint. It starts out pretty straightforward and you learn the mechanics slowly. There's a dash that gives you a few invincibility frames and this is super useful later on and basically essential to surviving a lot of the levels. There's also a lovely story mode that has kickass boss fights. I'm actually really disappointed I didn't know about this game until Nintendo showed it off because it feels like it was made just for me.
I've only played this on Switch and the port is fantastic. The use of HD Rumble is excellent and games like this and Lumines Remastered are making it hard to consider buying a rhythm game on any other platform. Another lovely addition is the casual mode that makes it more accessible to people who aren't great at games that demand super quick responses. While I would have preferred an accessibility mode like Celeste, this is definite a step in the right direction.
Overall, this is everything I've wanted in a new music game. When Sound Shapes hit the Vita a long time ago, it instantly became my favourite music game and I'm glad to add a new entry to my favourite music games of all time list with Berzerk Studio's Just Shapes & Beats. It is frustrating in some areas with the skill required but every second I've put into it has been more than worth it.
9.5/10