Release Date
December 21, 2017
The Coma: Recut was on my radar ever since eastasiasoft announced a limited edition physical release. At the time I had no idea it was even planned for the Nintendo Switch. Digerati Distribution brought The Coma: Recut to Switch late last month and there are a lot of things that impressed me in my time with it. It's a director's cut or remake of the indie horror game from Korea, The Coma: Cutting Class and it has finally made its way to Switch after debuting on PS4, Xbox One, and PC.
Over the last few years, I've enjoyed my fair share of horror adventures with games like Corpse Party, Yomawari, and more. Devespresso Games' 2D horror adventure will no doubt catch your attention with the lovely art. You play as Youngho who is a high school student on his way to an exam. While getting to Sehwa High he sees an ambulance outside the school. One thing leads to another and he falls asleep (or so he thinks) during the exam in class. This is where the horror begins. The school isn't how it was before and his teacher is now thirsty for blood and not just good grades.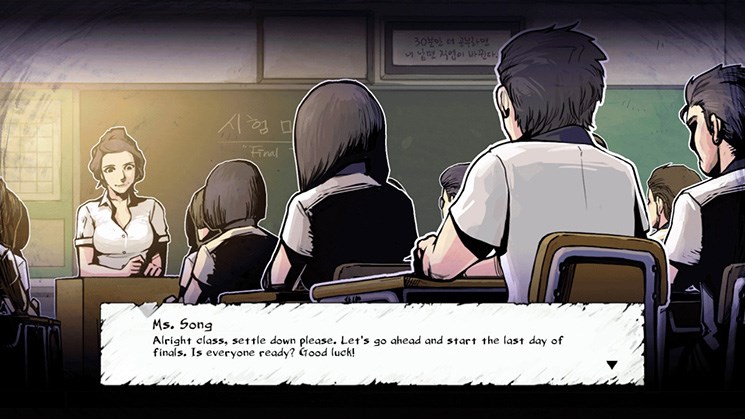 Gameplay takes place on the 2D plane as you explore the school and various locations within to find clues or things to help you survive all with the aid of just your flashlight. Encounters are randomly generated so your lovely teacher may popup at anytime as you're trying to figure out how to escape this hell. The actual gameplay involves exploring and hiding for the most part. Unlike many horror games, there's no fighting here. Your only way to survive is escaping, running, and hiding. The important thing is to pay attention to audio cues here. Footstep sounds are very important and given this is a horror game, I'd recommend playing with headphones on. If you are attacked or need to restore health, there are items that can be bought from vending machines. The save system is very clever as well. The big problem with the gameplay here is the lessening of the impact when your teacher Ms Song manages to catch you. This happens so often that you start expecting it and it becomes more of a chore later on than a jump scare.
Visuals are most definitely the highlight here. Character designs are great and I love how the school looks even before the exam. The flashlight in the school in the dark looks fantastic and best of all the performance barely suffers. I'm very impressed by the port quality. Unity games usually have tons of issues of consoles and this one only has a few hiccups. It runs great both docked and in handheld mode and looks excellent almost across the board. The only visual issue is the text in dialogue boxes. The font is a bit blurry compared to the rest of the visuals and given the numerous visual novel like dialogue sections, this is annoying. While it has become a meme for some people, Switch home screen icon art is important for me and The Coma: Recut's icon is superlative. Consider buying it just for the icon. You won't regret it.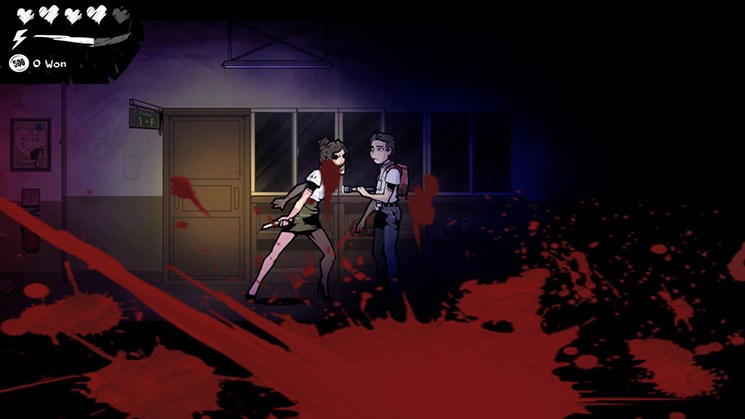 Audio design is something I value a lot in horror games because it is a huge part of the atmosphere. Experiences in games like Corpse Party are elevated a lot by the superb audio design. This aspect is lacking here. While the sound effects and music are both very nice, the lack of any voice acting or dialogue sounds is disappointing. Instead of having a sound like the Nintendo DS games that lacked voice acting for dialogue where the test sound changes depending on the person, you have an annoying single beep sound for each dialogue box. I would've preferred nothing over this.
Fans of horror games should look into this release. It isn't amazing but it does a lot of things really well. Hopefully some of the issues like dialogue sounds or the few freezes get fixed in patches. I'm looking forward to what the team behind this game does next. They've made a fan of me for sure and I hope there's a proper artbook release for The Coma: Recut eventually.
Positives
Lovely 2D art
Nice overall visual style
Port is very good
Negatives
Some minor visual issues
A lovely 2D horror adventure that falters in a few aspects but is still worth playing.