Release Date
June 9, 2018.
Straight out of EA Play on the eve of E3 2018 came the announcement that the charming, yet frustrating puzzle-platformer Unravel was getting a sequel. Not only that, but it would be released that day, prompting a surprise review code popping up in our inbox and allowing no real build up or background on what Coldwood Interactive had planned for it. Within 30 minutes of playing, it was evident the studio had tried to iron out some of the annoyances of its predecessor. Having two Yarnies to control makes the puzzles much more versatile, allowing for more trial and error and freedom to try something different.
There are seven areas taking place in lots of different environments. There are rooftops, parks, forests, and streets, built with an almost photographic art style that produces some of the nicest looking visuals for a game of this genre. There's also a gorgeous soundtrack accompanying you as you traipse through the levels providing you with a calming sense of pace, however, there are times when something will come out you and cause you to react to the sudden pulse of excitement. I remember being in a woodland area and being chased by a pigeon, and I tell you, my heart started to beat a lot faster.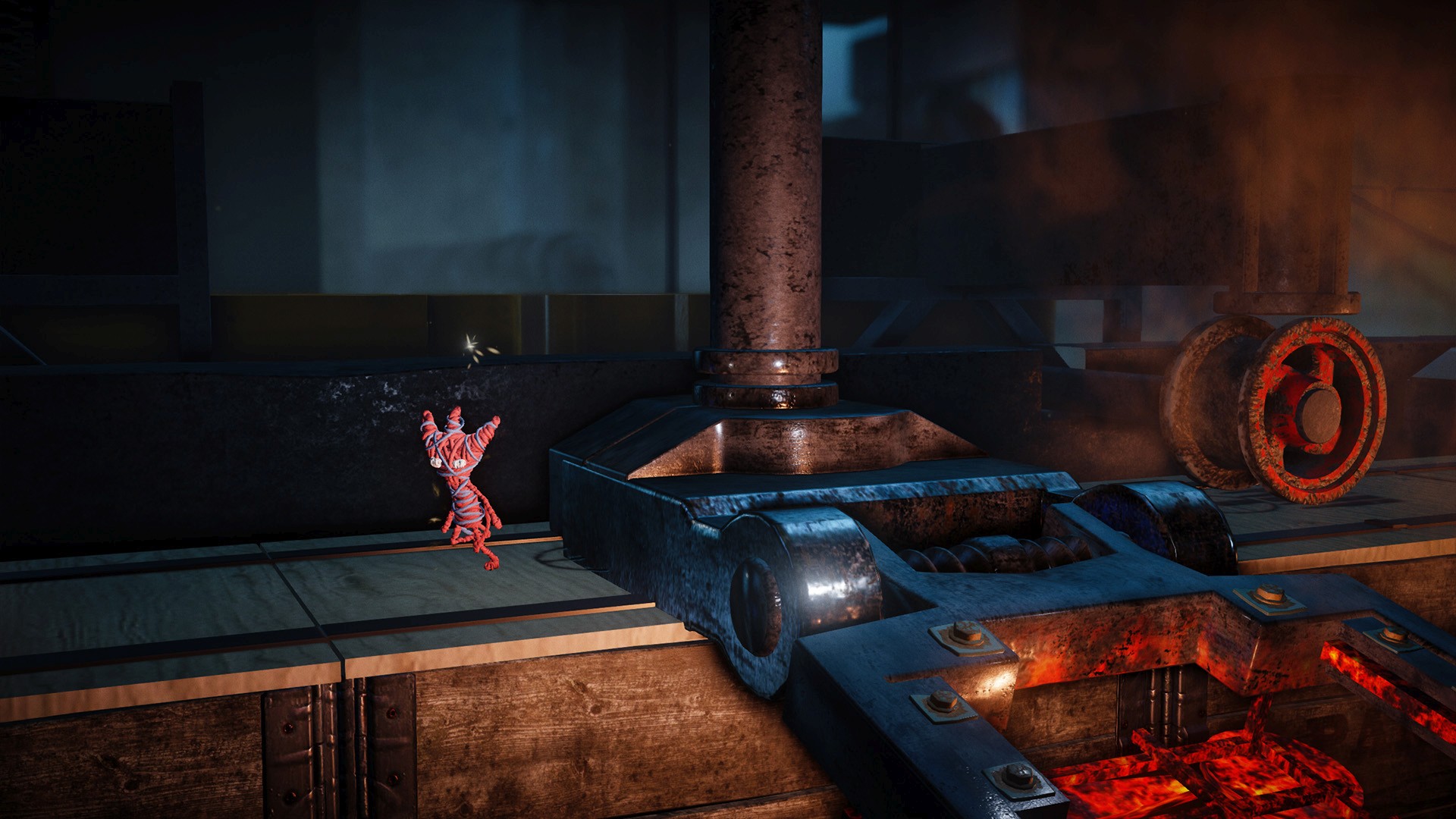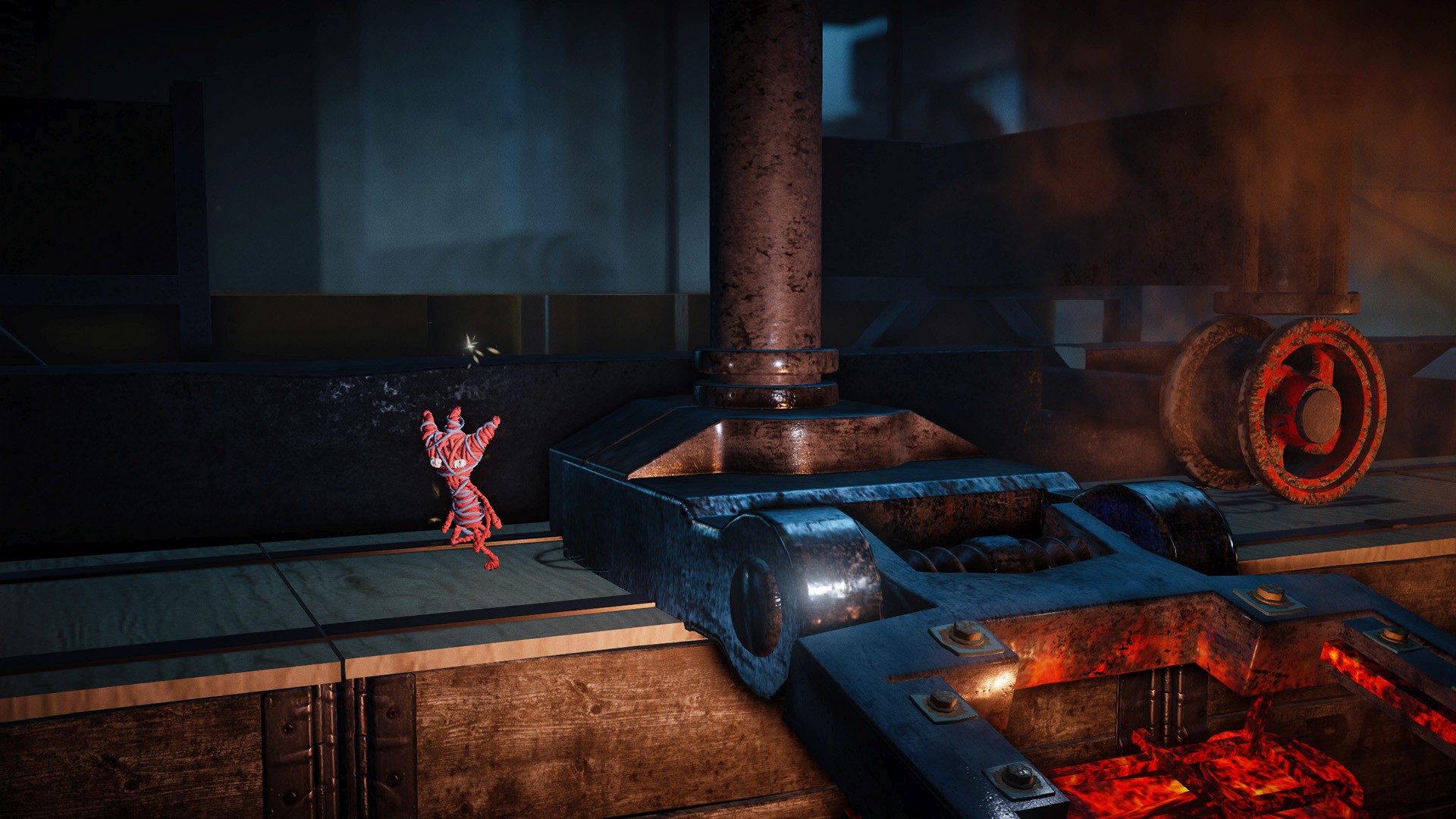 The puzzles range from singular moments where you really have to think about how to proceed. With two Yarnies you have to approach them with precision or else you'll struggle a fair amount. Other times you have to think quick or else you'll fail. In between the challenges you'll be able to move fairly easily, swinging from branches and jumping over obstacles to your heart's content.
Unravel Two differs from the original game quite a bit by controlling two characters: you can now have one stand by a ledge, then have the other one jump down whilst the other provides an anchor. This means you can swing without having to find something to swing off. Playing alone doesn't make it tricky to control as pressing one button lets you join together in a weird looking amalgamation of characters.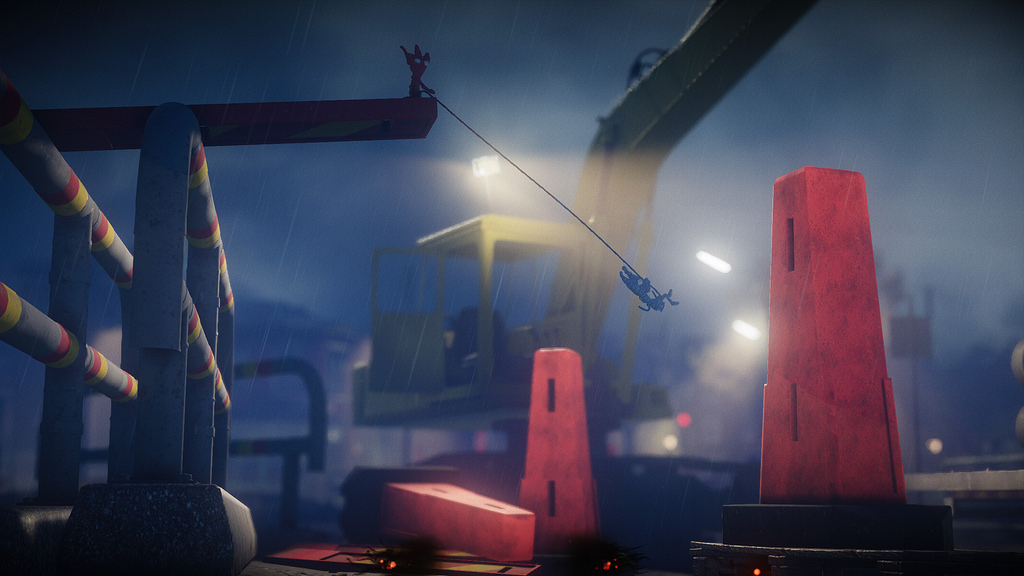 If you're playing with a friend the puzzles become more frantic, stressful, but ultimately more rewarding. Being in-sync with your friend is vital if you're going to proceed without saying bye bye bye, because a lot of your movement will require both to press the correct button at the right time. Going back to the feature of being an anchor for the other, you have to press a button to stand fast, so if you don't do that you're both going to fall below and have to start the section over again.
The save system is wonderful, and even if you die you're transported almost to the very same spot. Gameplay is fluid, and failure isn't punished with a long loading screen, it's quite the opposite. Each of the areas have challenge modes that are separate and these can be painfully tough. Some have you needing exact precision to progress, whilst others have you looping yarn around copious objects to use as platforms and these can take as long as some of the areas do to complete. They expand your playtime and add a lot to the enjoyment, but some can be frustrating and cause the occasional outburst of swearing. Coldwood pushes you to the limit and these are for the sadists amongst you. You have been warned.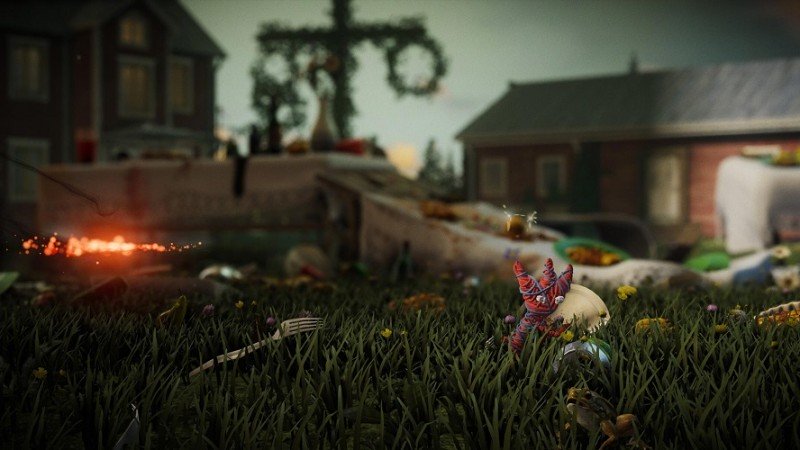 Unravel Two feels similar to the original in a lot of ways. Quite often the puzzles in the main game can be troubling, but never too difficult. For me this is perfect, but for others the challenges are where the fun is going to lie. There's also a story running through it featuring opaque figures of two children that seem to be running away from somewhere, but you're never entirely sure. I was always more interested in the subtlety of the two Yarny's relationship to become too intrigued by the human element.
With a gorgeous world to travel through and some lovely puzzles to solve, Unravel Two can be a perfect game to enjoy alone or with friends. The movement is similar to the original with only a couple of new moves to help you progress, there isn't loads of new features, but that doesn't make it dull. Even though you're limited to what you can do, there are many ways to use what you've got, making it more of the same, however, if that's what you loved about the first then you're in for double the fun.
Positives
Puzzles are versatile
Yarnies work well together
Beautiful visuals
Negatives
Similar to the original
Challenges are tough
If you enjoyed the original it's certainly worth going back for more, but there's not enough for returning players that weren't enamoured by its predecessor.