Square Enix Announce Sleeping Dogs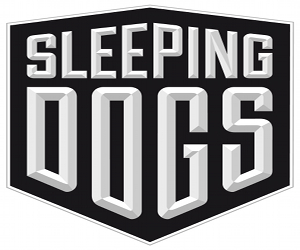 When I first heard that Square Enix had announced Sleeping Dogs, I thought the company had decided to branch out into the very lucrative domesticated animals market. However, as it turns out, I was quite wrong.
Sleeping Dogs is in fact the new game from United Front Games and Square Enix London Studios, and it originally began it's life as True Crime: Hong Kong. However that game was cancelled by Activision, and since then the publishing rights were picked up by Square Enix, who renamed the title Sleeping Dogs.
Described as a "gritty open-world action game", Sleeping Dogs will see players take the role of an undercover cop as he attempts to do what all good undercover cops do and bring down a criminal organisation, which in this instance is the Hong Kong Triads.
Lee Singleton, General Manager of Square Enix London Studios, has this to say about his studio's new game:
"From the moment you pick up the controller and experience the blend of driving, close combat and shooting you know you're playing something fresh and a bit special.

Sleeping Dogs has one of the best melee combat systems out there – it's super brutal with devastating takedown moves, and when added to UFG's proven heritage in driving games, a first class story and the vibrant backdrop of the Hong Kong underworld we get a fiery recipe with fun written all over it."
That melee combat system will allow players to perform a range of martial arts moves and singlehandedly take on numerous opponents, just like Bruce Lee does during the dojo scene in Fist of Fury, as well as utilise items such as phone booths or refrigerator doors to incapacitate enemies. Players will also be able to take part in various street races around Hong Kong, and Square Enix claim that "every street corner, market stall, harbour dock or city skyscraper can become an opportunity for intense shoot-outs".
Stephen Van Der Mescht, Executive Producer at United Front Games, added:
"Working on Sleeping Dogs has been such a huge passion for the team at United Front Games and we're really pleased to be working with Square Enix London Studios.

The extensive experience both our studios have in creating compelling openworld gameplay and rich and rewarding combat makes for a perfect partnership. Working together we can make sure that Sleeping Dogs is the most intense and immersive experience it can be."
Sleeping Dogs is set to be released in the latter half of 2012 for PC, PlayStation 3 and Xbox 360. You can check out the announcement trailer and some screenshots of the game below.