Vanguard: Saga of Heroes Goes Free-to-Play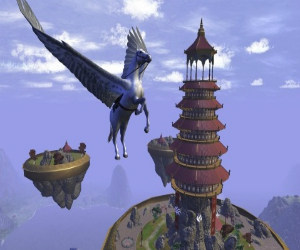 Sony Online Entertainment has announced that Vanguard: Saga of Heroes will go free-to-play this summer.
Free-to-play games are becoming more and more appealing to developers and publishers alike, Sony themselves describe the system as "a big part of our future". This is evidently clear with Sony's other MMO's DC Universe Online, EverQuest and EverQuest II all recently going free-to-play. Sony have said players can expect a membership system very similar to the aforementioned titles.
The Vanguard development team has also been bolstered, with Sony promising to take the game in "exciting new directions full of regular new content, updates and much more". The first update of 2012 will be available next week.
For more information check out the Producers Letter and the FAQ. What do you make of SOE's transition over to free-to-play, is it a sign of a game in decline or can free-to-play deliver top quality experiences?