2K Announce Jay Z as Executive Producer on NBA 2K13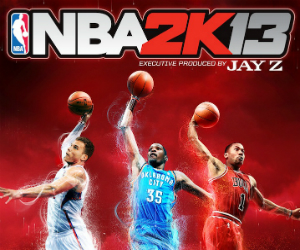 You'd think he has enough on his plate being a rap icon, businessman, husband to Beyonce and most recently, a father. Well apparently not as 2K announce Jay Z will be the executive producer on NBA 2K13.
Jay Z is heavily involved in the real NBA championship, part-owning the Brooklyn Nets. 2K say his artistic vision and style will permeate the experience, from the overall look and feel of the game, down to the interactive in-game menus.
Here's what the man himself had to say:
This has been a unique opportunity to collaborate with 2K Sports and be a part of one of the best sports video games in history. NBA 2K13 will be the next evolution in sports and basketball culture, and I'm ready to usher in the new era of the franchise.
Of course the soundtrack will be hand picked by Jigga and will feature 24 songs from some of the biggest names in music.
What do you think of this announcement, does it make you more or less excited about 2K's next installment?