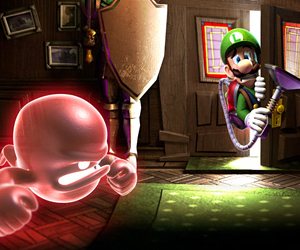 You know about Luigi's Mansion 2, right? Yea, that 3DS game we all expected to see a lot sooner. Well, Nintendo have just sent over some lovely new screens.
One can't help but feel that the 3DS could do with a big first party release to really get 2013 rolling for the little handheld, and it could just be that it comes in the form of Luigis Mansion 2, due to be released March 2013 here in Europe.
Nintendo today sent over a handful of new screens from the upcoming vacuum-fest, and things are looking pretty good. The game, a sequel to 2001 GameCube launch title Luigi's Mansion, sees Mario's lankier sibling exploring a variety of haunted mansions in an effort to rid them of their ghostly apparel.
Check out the screenshots and let us know what you think in the comments section, below.
Luigi's Mansion 2 is slated for release Q1 2013 in the US and Japan, with a tentative date of March 2013 for Europe, exclusively on Nintendo 3DS