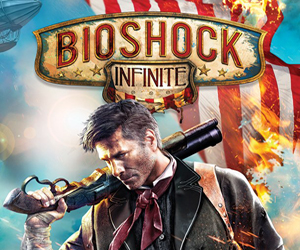 This week in the UK video games charts sees very little change in positions, and very little new entries. BioShock Infinite stays on top for the third week, whilst T omb Raider stays in third place.
FIFA 13 and Defiance swap places, and (brilliantly) Luigi's Mansion 2 stays in fifth place, which is a tremendous achievement for a 3DS-only title.
In terms of individual console sales, Tomb Raider outsold BioShock Infinite on PS3, whereas on Xbox 360 it was the best selling game, with Defiance just behind it. There still doesn't seem much sign of Monster Hunter 3 Ultimate, so perhaps the stock problems are still persisting? Have you have any trouble getting a copy of the game? Let us know!
The best selling PC game last week was SimCity, and Defiance was actually the 13th best selling game – but remember, this is boxed, retail copies only, and you'd have to assume most Defiance sales were via Steam.
As always, click the name of the game to check out our review of the game.
TW = This Week
LW = Last Week
UKIE Games Charts©, compiled by GfK Chart-Track