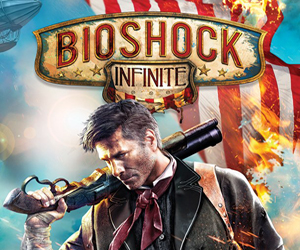 With Defiance being the only new release last week, it was fairly likely this would happen, but regardless, it's great to see one of the best games of the year so far staying atop the UK video game charts: BioShock Infinite is still number one.
Defiance does enter fairly high though, in third place (it's on all formats, and a new game – go figure), whilst Tomb Raider stays in second place. Luigi's Mansion 2 stays in the top 5, which is actually quite impressive for a 3DS-only title, while Need for Speed: Most Wanted climbs back into the top 10, perhaps thanks to the Wii U version? Speaking of which, we'll be bringing you a video this week, comparing the Wii U and Xbox 360 versions.
Sniper: Ghost Warrior 2 stays inside the top 20, as does SimCity and Tiger Woods PGA Tour 14, and Army of Two has dropped right down from 6th to 15th in its second week of release. You can see the top 20 below, and as always you can click the name of the game for our review.
We've not forgotten about Defiance, by the way. We only recently received our review copies, and it seems the kind of game that deserves an extended play (being an MMO and all) before we bring our verdict to the table.
TW = This Week
LW = Last Week
UKIE Games Charts©, compiled by GfK Chart-Track