Trials Evolution was met with raving reviews when it was released back in April of last year – we gave it a ten ourselves – but the lack of a PC version was never forgotten about. The Trials series was one that saw its beginning on the PC and yet RedLynx had seemingly forgotten about it in favour of the Xbox LIVE Arcade format. All that changed, however, with the announcement of Trials Evolution: Gold Edition, a PC version of Trials: Evolution, complete with Trials HD (although strangely lacking any of the DLC from Trials Evolution). Is this the PC version of the game that we were all hoping for? A return to their original format for RedLynx? Or just a simple cash-grab from Ubisoft which results in nothing more than a simple PC port?
GRAPHICS: With Trials Evolution: Gold Edition being pretty much a straight port from the Xbox LIVE Arcade version of the title, the vast majority of the visuals look almost exactly as they did before. The major difference being that, at the moment of writing, this new PC version of the game seems to be suffering from major optimisation issues which cause framerate drops during crucial moments of certain tracks. It should be obvious that with a game that requires as much precision as Trials, having even a couple of frames drop could be the different between that much sought after gold medal and not getting a medal at all, so it's an issue that needs to be addressed – and the sooner the better.
Once RedLynx get around to fixing the framerate drops, and players are able to change the minimal amount of graphics settings up to their highest, I have no doubt that players will be able to have an experience as good – or even better in some aspects – than they expected, but until these graphical issues are patched out, we shall just have to suffer with what can only be described as a sub-par effort at porting a hugely successful Xbox LIVE Arcade title.
SOUND: Sound design is an important factor when it comes to a title that requires as much precision movement as Trials Evolution: Gold Edition. Players will soon learn to listen to the roar of their engines and instinctively know whether they should maintain full throttle or pull back a little bit in order to ensure their victory and the gold medal they're aiming for. To this end, the sound design in Trials Evolution serves this purpose, and does so rather well. The music used in the title could have been better chosen, as none of it really seems to fit with the aesthetics and feel of the game, but I'm sure that's more of a personal preference than anything else. What it really boils down to is whether the sounds used in the game help or hinder the gameplay, and considering that turning the sound effects off seems to result in fewer gold medals, I'd say that it's pretty important to leave them as they are.
GAMEPLAY: Everybody knows what the gameplay in a Trials game entails by now; if you don't then you must have been living under a rock for the last five or so years. For those of you who are uninitiated in the world of Trials, the gameplay revolves around getting to the end of increasingly difficult tracks in the quickest time possible. Getting to the end of these tracks will require finesse, precision and good old patience, but there's nothing quite like the feeling of beating your friend's time on a particularly difficult track – and that's no different here.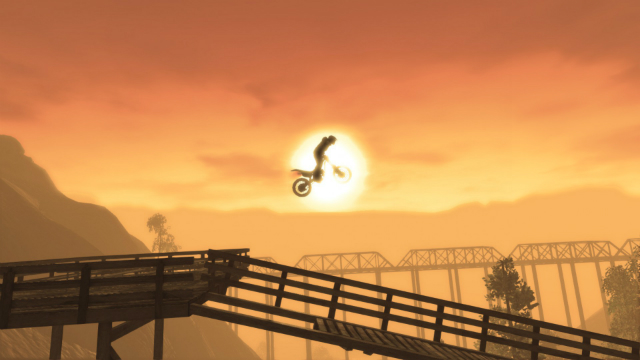 Everything that you loved from the original release of Trials Evolution on Xbox LIVE Arcade has made it into this Gold Edition (with the inexplicable exception of the DLC, which I've already mentioned). As such, you'll still be able to race against your friends – as long as they also have the PC version of the game, as there's no cross-platform capabilities here – and attempt to beat them, create your own tracks and generally attempt to make the world of Trials your own by collecting enough gold medals to empty those gold-buying services of their resources.
Speaking of creating your own tracks, things were relatively simple on the Xbox LIVE Arcade version of Trials Evolution, just asking you to move things around using the controller and place them with a quick tap of the 'A' button, but Gold Edition has gone one further and, perhaps obviously so, allowed the use of the mouse to create your levels of madness. As you can imagine, this is by far the easiest method to create your own tracks. I can only speak for myself but there's a level of precision that I get from having a mouse in my hand that I simply don't get from using an Xbox 360 controller – hence the reason why I much prefer first person shooters on the PC. With this in mind, I personally believe that the Track Editor in Trials Evolution: Gold Edition is much easier, and therefore a whole heap more fun, than its console brother, so all of you would-be track designers who were putting off creating their masterpiece because of the finicky controls can now shout with joy. Mouse is the future!
Although the DLC offerings from Trials Evolution aren't included in the Gold Edition, the levels from the original Trials HD are, so you're almost getting two games for the price of one. You can't really argue with that. The Trials HD levels are understandably dated by now, and the ones on offer from Evolution are better designed and have an improved look, but there's nothing wrong with going back and collecting those gold medals to help you through your licenses in the main game. The fact that gold medals from the Trials HD levels count towards your total medal count is also a nice little touch, one that means that it doesn't feel useless to be completing levels from a game that's now four years old. I started going through them all again almost instantly, and I'm sure I'm not the only one either.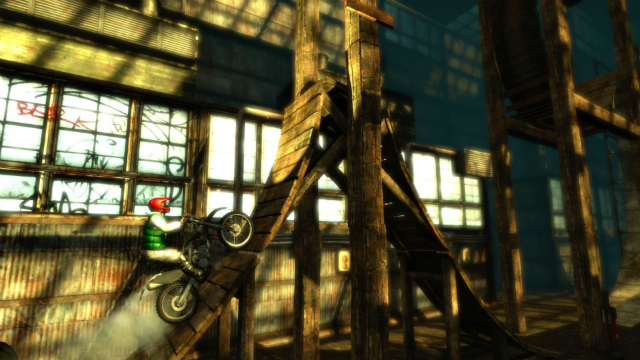 LONGEVITY: There's plenty to do within Trials Evolution: Gold Edition, enough to keep most players playing the game indefinitely. The ability to beat your friends' times, coupled with the desire to get as many gold medals as possible, offers a great deal of longevity. Then there's the community-created levels, some of which are quite outstanding, to whet your appetite with too. If all of that doesn't keep you playing the game, then you can always try your hand at creating your own levels instead of just playing other people's all the time, and thanks to the ability to use a keyboard and mouse to do so, it's easier than it's ever been before.
VERDICT: There's no doubt that Trials Evolution: Gold Edition is everything that the original Xbox LIVE Arcade game was; however, it's become nothing more in the year since the latter game's release. The lack of any of the DLC will also make people question the intention of releasing this Gold Edition. Everything that people loved about the game in the first place is all still present and correct, but after a year of absence from the PC format, it's understandable that most people will be expecting more than a simple port of the Xbox LIVE Arcade version. What we're left with is a good game that will see many hours of enjoyment, but there'll always be the notion that it could have been so much more.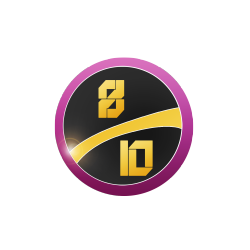 EXCELLENT. An 8/10 is only awarded to a game we consider truly worthy of your hard-earned cash. This game is only held back by a smattering of minor or middling issues and comes highly recommended.