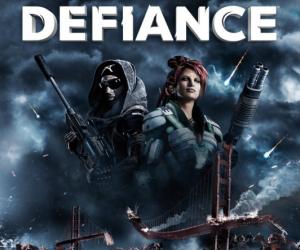 Trion have been fairly ambitious with Defiance, and it looks as though they are planning on supporting the game (as they should!) by regular patches and updates, the first of which they have detailed, which is due this week.
They are calling it a "massive client patch" but are also saying that another update will follow two weeks after this one. here's the details of what they are working on:
GENERAL
Improved server and client stability.
Main missions are now replayable after completion of the last mission.
Extraction timer upped from 30 to 90 seconds to allow more time for fellow players to revive you.
Optimized objects throughout the world to minimize pop-up and improve overall performance.
Area voice chat has been improved and is now off by default.
Voice and text chat channels can now be muted independently.
Text chat now displays for longer and no longer hides when sprinting or boosting.
MISSIONS
General polish and bug fixes for all missions and side missions.
PLAYER CHARACTER
CO-OP AND SOLO MAPS
General polish and bug fixes for all co-op and solo maps.
It's great to see they are planning to fix things, though one of the biggest problems with the Xbox 360 version is the frame-rate, so hopefully that will be addressed at some point.
Our review for Defiance went up last week, check out Mick's in-depth thoughts here, and watch the opening 40 minutes of the Xbox 360 version, below.
Defiance is available now, on Xbox 360, PlayStation 3, and Windows PC.