God is a Geek Podcast Episode 16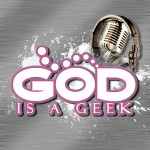 Hell, its about time! Yes, its the week that StarCraft II has finally been released and we are all very excited. Calvin has fled the country to avoid all the hype but Aaron, Asim and Aryel are on hand to discuss the latest gaming topics. Episode 16 is somewhat special, not only is the already mentioned StarCraft II out but we give you the low-down on our best games of 2010 so far as well as a quick word about Halo: Reach.
Topics of discussion include:
– StarCraft II: Its out but how good is Blizzards latest game?
– Halo:Reach: The new trailer is out, which version of the game will you be buying?
– Best games of 2010 so far