Razer Unleash StarCraft II Line at Blizzcon 2010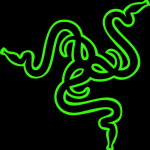 With Blizzcon 2010 just days away, Razer have have chosen the perfect time to send RTS fans into a peripheral craze, with the launch of the Razer StarCraft II product line. The line includes the Spectre gaming mouse, Marauder gaming keyboard and Banshee gaming headset.
All of the peripherals are specially designed for StarCraft II with an array of customisable flashing lights to help players maintain a high APM (actions per minute).
The peripherals can be pre-ordered from the Razer Store now with prices ranging  from $79.99-$119.99. Those lucky enough to be attending this years Blizzcon will be able to pick up the products in person.
[nggallery id=50]