God is a Geek's Game of the Year 2010

Whatever your preference, 2010 has undoubtedly been another fantastic gaming year. From the early part of the year all the way until the jam packed end, quality titles were released at quite a steady rate. The likes of Bayonetta, Darksiders, BioShock 2 and Mass Effect 2 kicked off the year in style only to be followed a few months later by high profile titles such as God of War III, Heavy Rain, Super Street Fighter IV and Red Dead Redemption. As if that wasn't enough, the year ended with what seemed like an endless stream of high quality titles being released one after the other. Fable III, Call of Duty: Black Ops, Need for Speed: Hot Pursuit, Fallout: New Vegas, Vanquish, Assassin's Creed: Brotherhood, Halo: Reach, World of Warcraft: Cataclysm, Donkey Kong Country Returns and Castlevania: Lords of Shadow, these are just a few of the top titles that gamers around the world had to squeeze into their gaming schedules.
To add to all that, 2010 was the year Sony and Microsoft all finally released their motion devices. Move and Kinect hit the store shelves amidst much media hype and, to the surprise of many, both devices actually sold really well. Titles for both of the motion devices seem to be at a bit of a premium at the moment, but 2011 should be the year both Sony and Microsoft really push dedicated software for their respective products.
So, yeah, that was a bit of a look back at the gaming year that was 2010, but now it is time for the main course; our Game of the Year 2010 feature. The entire God is a Geek team has now voted and the results are in. Which title did we award our Game of the Year 2010? Well, read on and you will most certainly find out. Enjoy!
Honourable Mentions
These are games that were released in 2010 and thoroughly enjoyed by the GodisaGeek team, but just missed out on the overall top 5. Read on to see which titles our team thought deserved an "honourable mention" and what they had to say about them. Remember, even though these titles didn't make the top 5, we think still think they are great games and most definitely worthy of your attention.
Super Meat Boy
Adam – I had a feeling it would be good, but I never in my wildest dreams imagined that I'd play this game for over 20 hours (to date) and still be coming back for more. Super Meat Boy reminds me of a time when platform games mattered and this is the best example of that genre in as many years as I can remember. The game only punishes you for things you do wrong, incredibly well designed by such a ridiculously small team.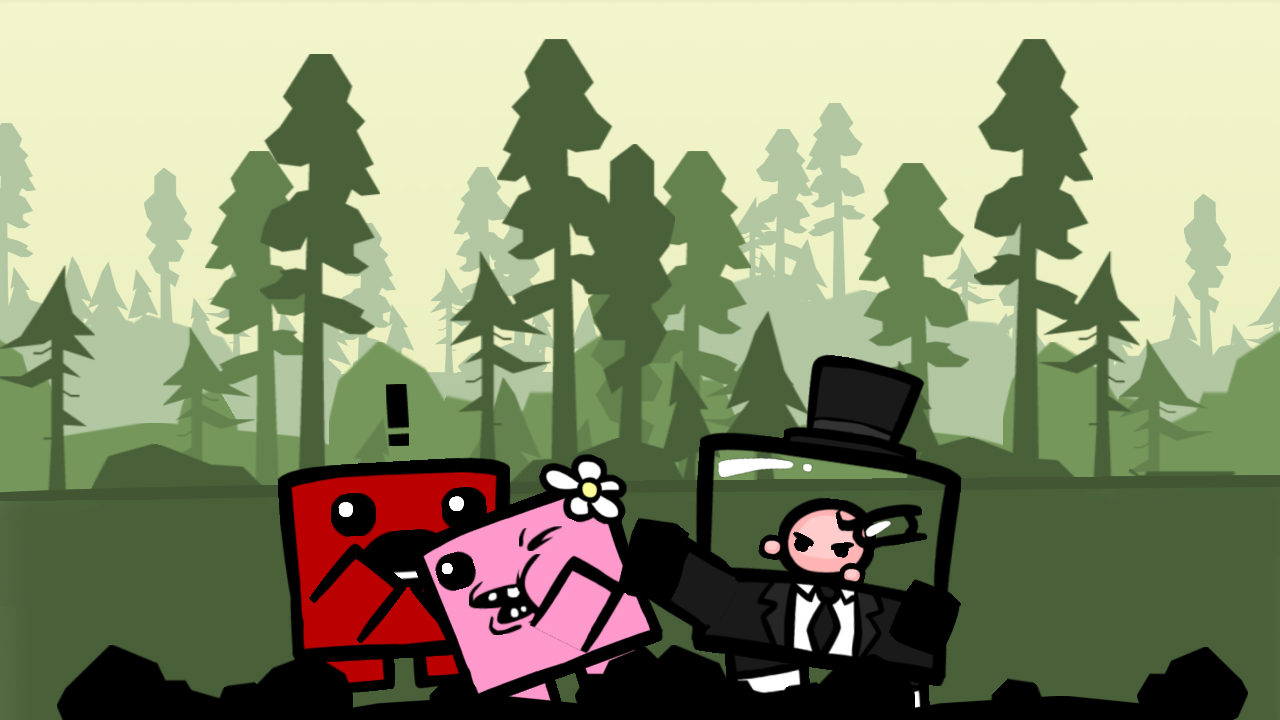 Martin – It's hard not to fall in love with Super Meat Boy. The charm, the humour and the "I'm going to punch something very hard" gameplay, just about everything about it makes you want to keep coming back for more…although 90% of the time you're not even sure why!
Every time you actually manage to get to the end of the level you're reminded just how much you sucked in order to get there which, in itself, is a stroke of pure genius. Oh, and I'm sure you know about "Teh Internets" by now and how the game will never end.
Need for Speed: Hot Pursuit
Mark – That TV advert, with the 'effing ace song by Chiddy Bang, might be the coolest thing on TV at the moment. Drifting supercars, aggressive police and the lowest flying helicopter in the history of the videogame medium; it's all about as cool as gaming gets.
Offline and online, the driving is constantly jaw-dropping and permanently competitive. Pursuits, from either the cops or racers perspective, are as much fun as you can have with your clothes on (and are equally fun nude). Progression is masterful, and with Autolog the game is built to keep you comparing, keep you competing and keep you driving all over Seacrest County. It is masterful game design and proof that structure is as important is pure gameplay when putting a title together.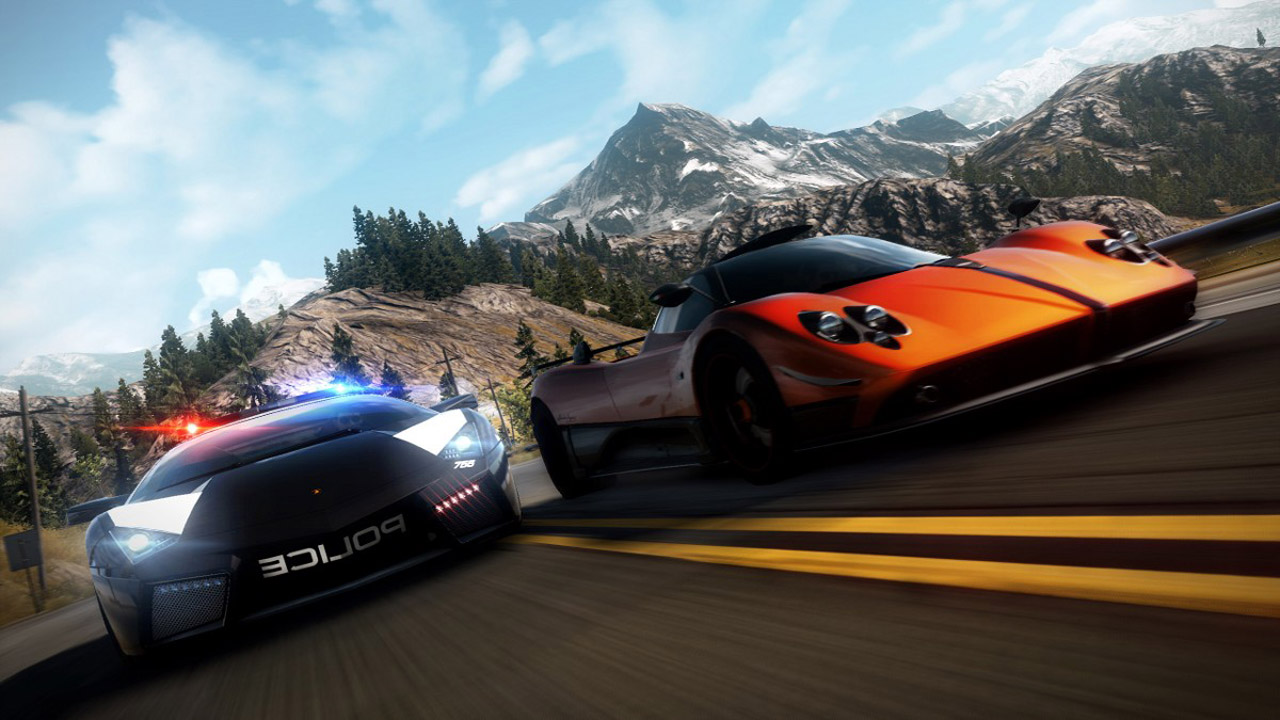 Asim – Balls to the walls fun; that is best way to describe Need for Speed: Hot Pursuit. Whether you choose to step into the shoes of a cop or a racer, driving sexy super cars around gorgeous looking environments at insanely high speeds has never been so fun. To add to that, Autolog is the best feature ever introduced to a racing game. As I said in my review, Hot Pursuit is the quintessential arcade racing of this generation.
Adam – This game is genius. Autolog should win awards on its own. It's a genuinely wonderful game that every racing game fan should own.
Darksiders
Martin – An imaginative game with excellent storytelling, reminiscent of the Legacy of Kain series of games in its style and puzzle mechanics. On top of that, with almost 20 hours of gameplay, it's one of the games that came out this year that scream value for money. For someone that craves story and depth over graphics and flair, Darksiders is right up there with the big dogs.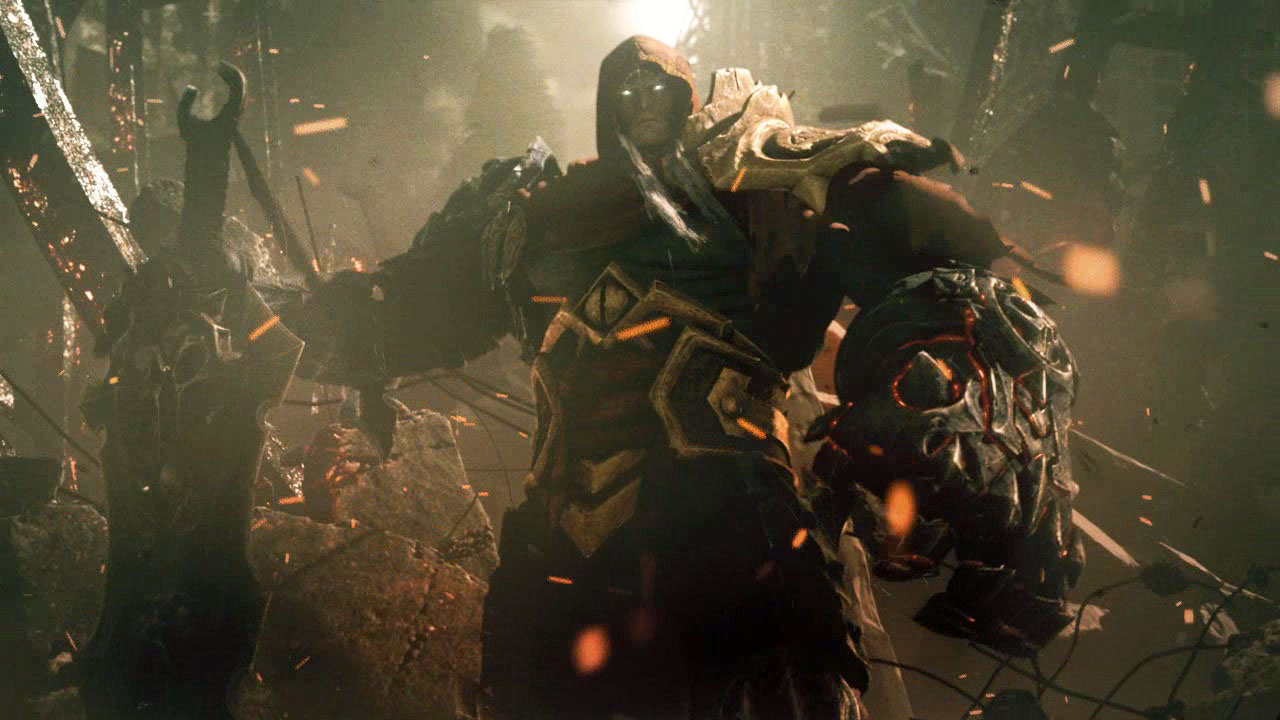 Adam – Nintendo take note, this is how you make a next-gen Zelda. Darksiders 2 is one of my most anticipated games, all because Darksiders gave me such a great experience. Proving the old adage that "If it ain't broke, don't fix it", this is 50% homage and 50% sheer desire and love for their title. If you've ever liked a Zelda title, you need Darksiders in your life.
Aryel – Early out of the gate in January, Darksiders marked the start of a great gaming year and whilst not in the top 5, it certainly left its mark on me.
Cut the Rope
Mark – I have a long commute to work. Because I work in the field, I do a lot of commuting when I get to work. My day job is, frankly, bloody travel heavy. So thank God for Cut the Rope.
It is one of the few things that make carting myself around central London remotely bearable. The cute little chap, so desperate for candy, is a great place to start but it is the well thought our puzzles, the constantly changing rules and traps that are just totally compelling.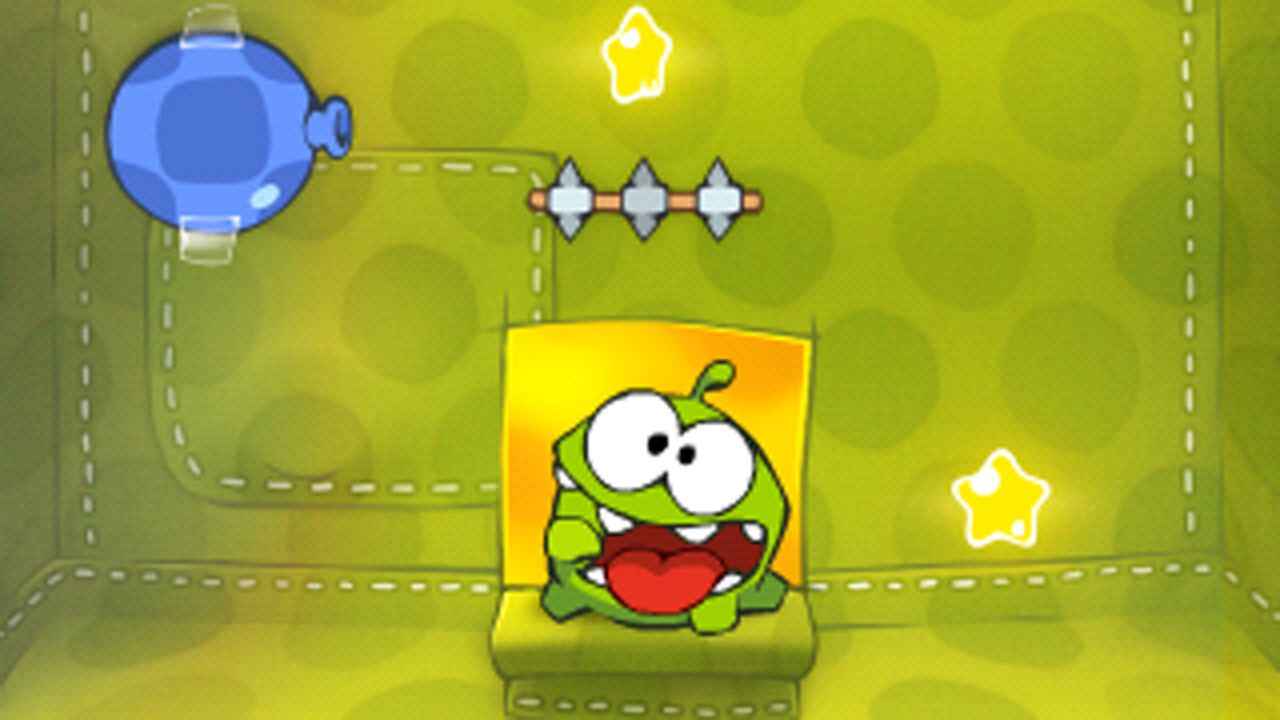 Getting through the levels is just challenge number one, getting all three stars on every level will keep you coming back for a long, long time. I would sit outside Chillingo HQ for days in sub-zero temperatures and an OmNom mask for just one more level.
Calvin – The best iOS game since Angry Birds. Simple yet challenging, it's flipping fantastic in every way.
Castlevania: Lords of Shadow
Tony – Previous Castlevania titles have been bit hit and miss and I wasn't sure if this would cut the mustard. However, after playing it I was very happy to be proved wrong. A brilliant story combined with highly enjoyable gameplay that wasn't just a carbon copy of God of War. If it came out a year earlier it would most definitely be in my top 5.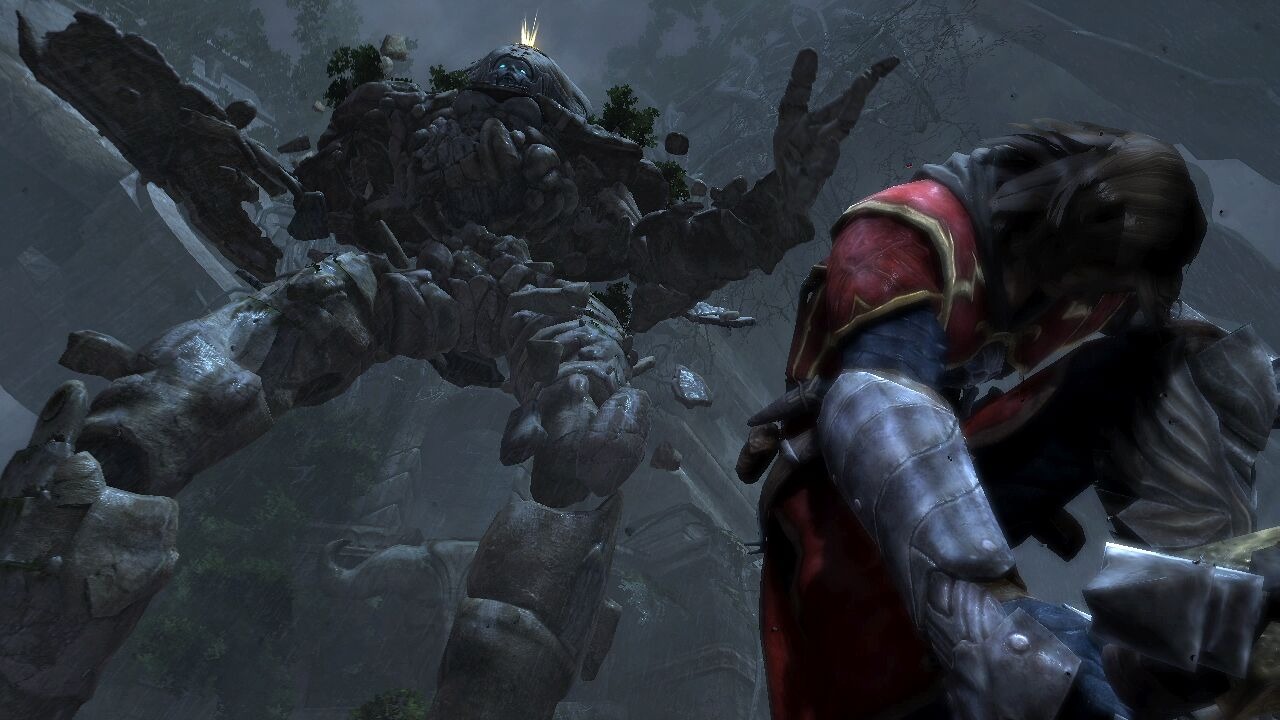 Martin – An interesting game with impressive vocal talents made Castlevania one of those games that I found difficult to put down. It definitely had that "I'll just get to the next save point" factor. Add in the fact that it has a final cut-scene with a twist worthy of an M. Night Shyamalan film and you find yourself with a gem that only needs a little bit of a scrub in order to be seen in the same light as other games in the genre.
Game of the Year 2010 – The Top 5
Now for the big one, the top 5 games of 2010 as voted for by the God is a Geek team members. These are the 5 titles that have stood out above everything else released this year and made a big impression on us. We hope you enjoy reading the thoughts of our team members regarding these 5 standout titles and if you haven't played them, we hope you feel compelled to go out and purchase them. They are all superb games and most definitely worth of your precious gaming time.
5th Place: World of Warcraft: Cataclysm
Martin – You had to be impressed with Blizzard when they turned around at Blizzcon last year and said "You know that world you've spend so long in? Say goodbye to it". I didn't believe them, I think everyone had a certain air of suspicion about the announcement and yet here we are, it's the end of 2010 and Cataclysm has just been released. Blizzard have done exactly what they said they would and recreated the world of Azeroth, in some places beyond recognition (The Thousand Needles anyone?). I have no doubt that it took some balls when it was decided that they were going to take one of the most successful video games of all time and, at least in some part, remake it.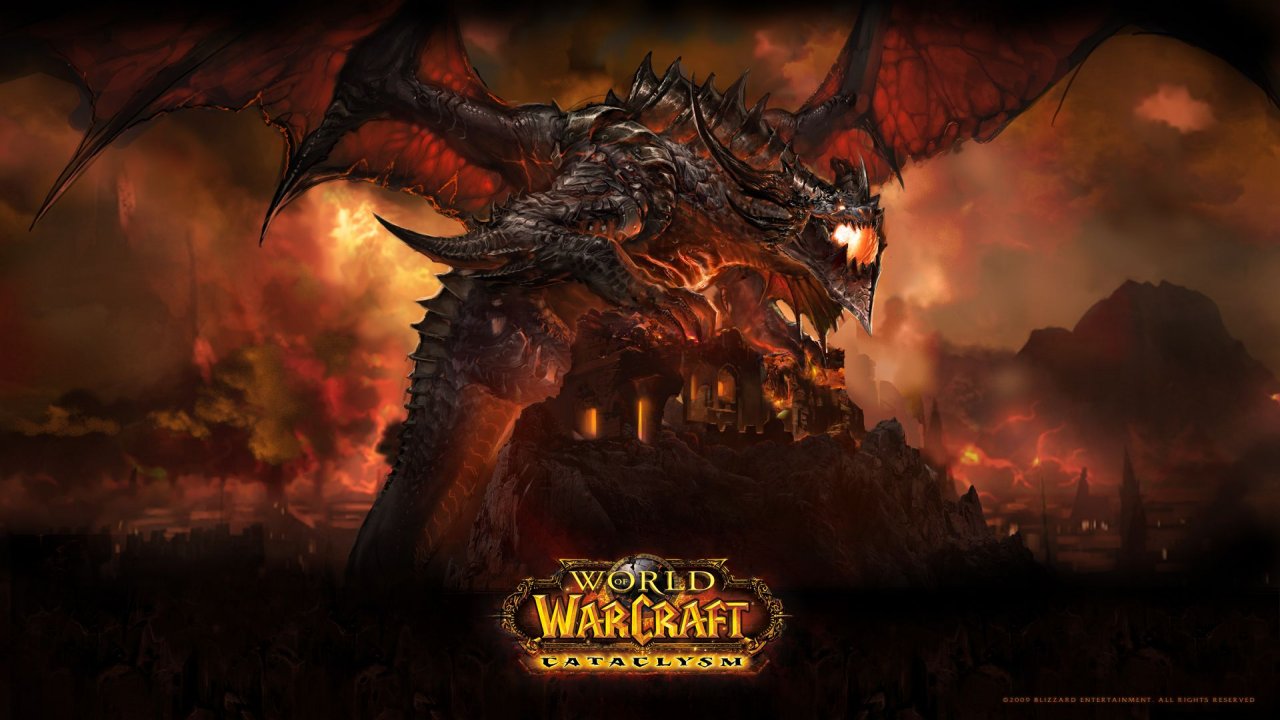 Aryel – When Cataclysm was announced, no one really knew what effect the expansion would have on Blizzard's award winning MMORPG. The developers themselves admit that more work was undertaken than first thought as they completely overhauled the original 1-60 content. The 5 new level 80-85 zones tread new ground introducing increased voice acting and cut-scene moments, but when you throw in epic new dungeon and raid content…you have a giant amongst men. You have Cataclysm.
4th Place: Red Dead Redemption
Aryel – Initially this title might just seem like "GTA: The Brown Edition", but dig deeper and you will find a thoroughly engaging open world experience. The voice acting is incredible, the mission types are varied and the story is epic. If you are looking for a good time in the Wild West, then do not look further than Red Dead Redemption.
Robin – For a company famous for producing "adult" games, Red Dead Redemption felt like the first mature title Rockstar Games had produced. Sacrificing the outrage and insanity of the GTA series for real drama and grit, but still coupled with their traditional sardonic wit, Rockstar Games produced the game I've been waiting for since I was a little boy. John Marston is a brilliant character and the ending of this game is one of the most poignant in memory.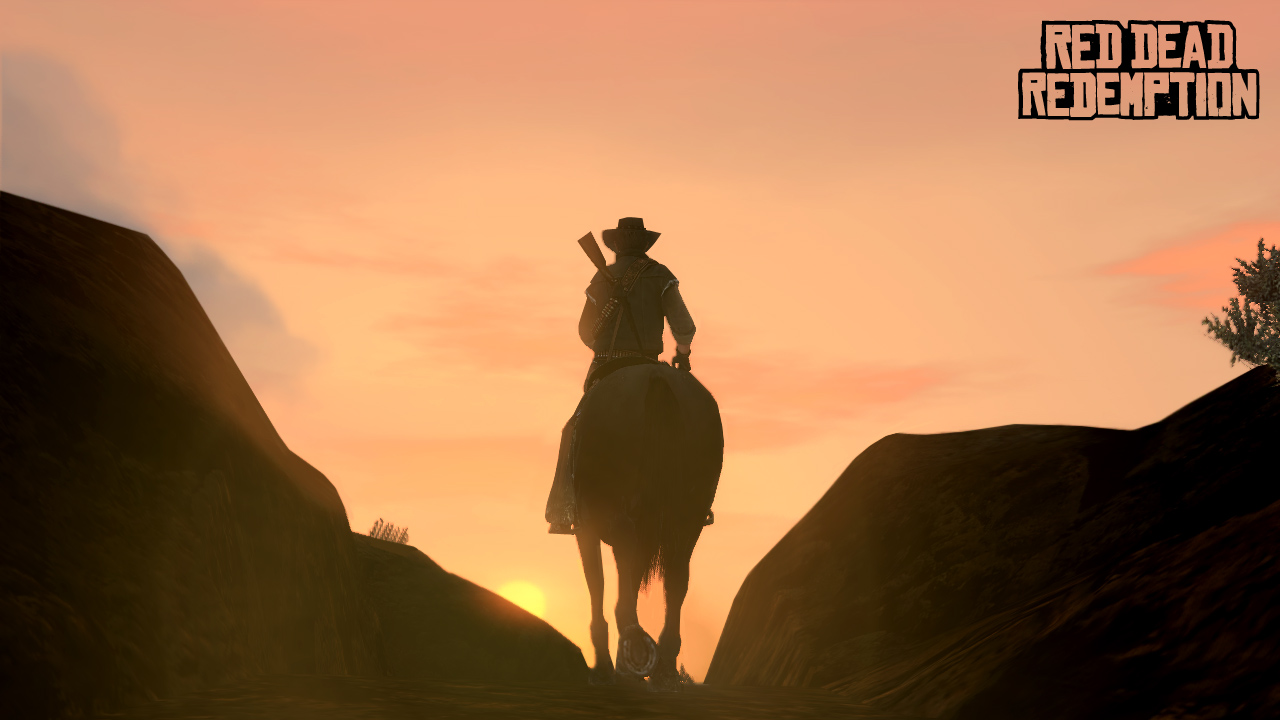 Adam – It should be obvious by now that I'm a fan of story driven games and narrative is vitally important to me. Red Dead Redemption delivered a genuinely adult game (in my opinion for the first time in Rockstar's history) which, at times, emotionally moved me. Beyond that though, soundtrack (being a musician myself) is something else that I find important and the Red Dead Redemption soundtrack is incredible. From Jose Gonzales' "Far Away" when you hit Mexico to the outro song, "Deadman's Gun"…it's just amazing. The ending left me stunned, mouth agape, feeling like I'd seen something incredible.
Tony – Thanks to a deep storyline and the incredible Wild West setting, I really enjoyed playing Red Dead Redemption. It's just a brilliant game with so much to do. The dark sense of humour and brilliant soundtrack are just two massive cherries on top of an already delicious dessert.
Asim – Much more than just GTA IV in the Wild West, Red Dead Redemption is a fantastic game from beginning to end. The trademark Rockstar Games open world gameplay and twisted humour is still there, but this time it is complimented by a thoroughly engaging and immersive narrative. To top it all off, you have the Wild West setting which is superbly realised and just a pleasure to explore.
3rd Place: Heavy Rain
Adam – A game that promised a lot and in my opinion delivered in every way possible. Emotionally intense and a story that burrows right under the skin thanks to phenomenal storytelling, facial animations to make every other developer blush and a unique gameplay style. This game left me thinking about it afterwards for days, even creeping into dreams. For my time with Heavy Rain, I lived in that world, needing answers and a conclusion…that's the biggest compliment I can pay it.
Robin – The first interactive fiction adventure that has truly made an impact with impressive mainstream sales. An involving story, strong character motivation and development will keep you hooked on this one, despite a heavy reliance on quick-time events. The closest gaming has got to the movie experience? Perhaps, but the difference here is that the decisions you make have direct consequences on how the story develops and on who will survive in this murder-mystery thriller.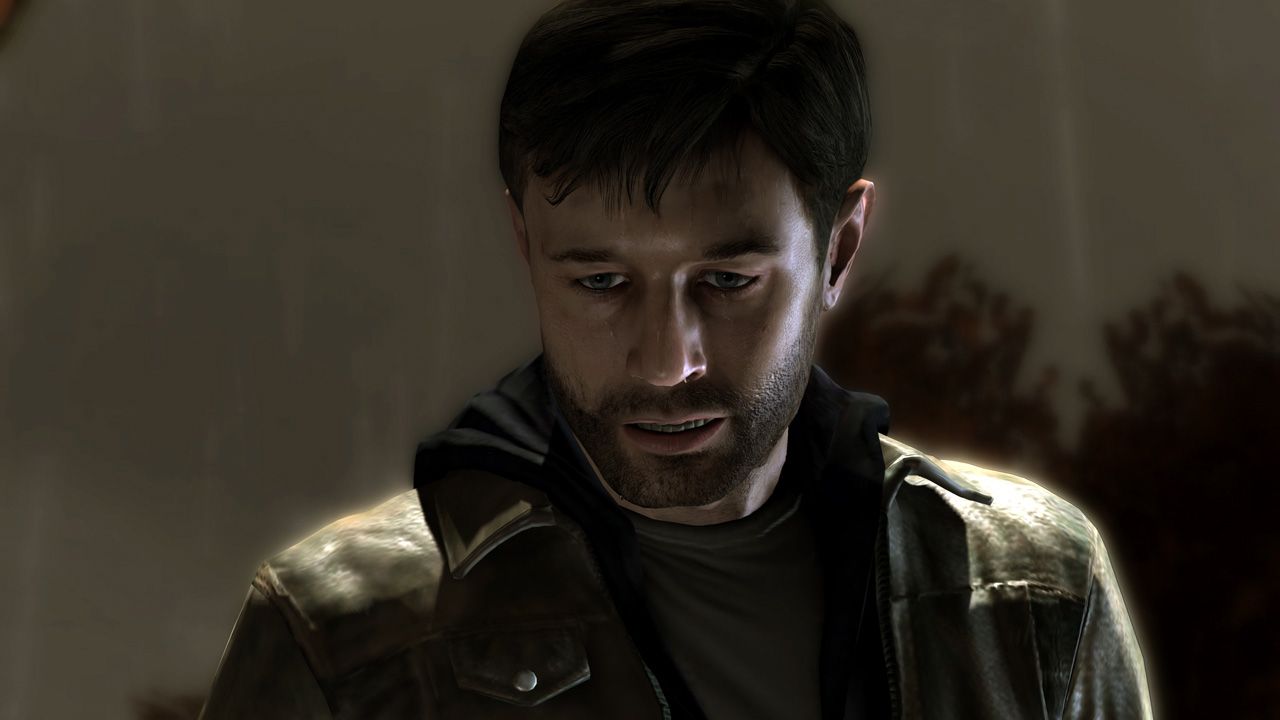 Asim – An experience like no other, Heavy Rain is undoubtedly one of the best games of 2010. Immersive, emotional, dramatic and engaging; these are the words that best describe my time with the game. The style of gameplay might not resonate with everyone and it certainly isn't traditional, but no other game has made me feel as immersed in its world as Heavy Rain did with its "simple" use of the PS3 controller. Oh and did I mention it looks great too?!
Aryel – One of the most anticipated games of 2010 and it did not disappoint. Heavy Rain pushed the boundaries with some truly unique storytelling and engaging gameplay.
2nd Place: Assassin's Creed: Brotherhood
Robin – Assassins' Creed II improved radically on the first game and was wildly successful. Assassin's Creed: Brotherhood not only improves on that by expanding on the already great single player, but it delivers an innovative multiplayer experience too. Never has a multiplayer mode seemed like such a natural extension of the main game.
Adam – A game that surprised me, having followed it at a distance I was shocked to find a deep, engaging single player experience that not only continued from Assassin's Creed II, but improved it in a plethora of ways. The only bad point I could find with Assassin's Creed: Brotherhood is that at some point, it had to end. Ezio is a wonderful character and I hope we see more of him one day.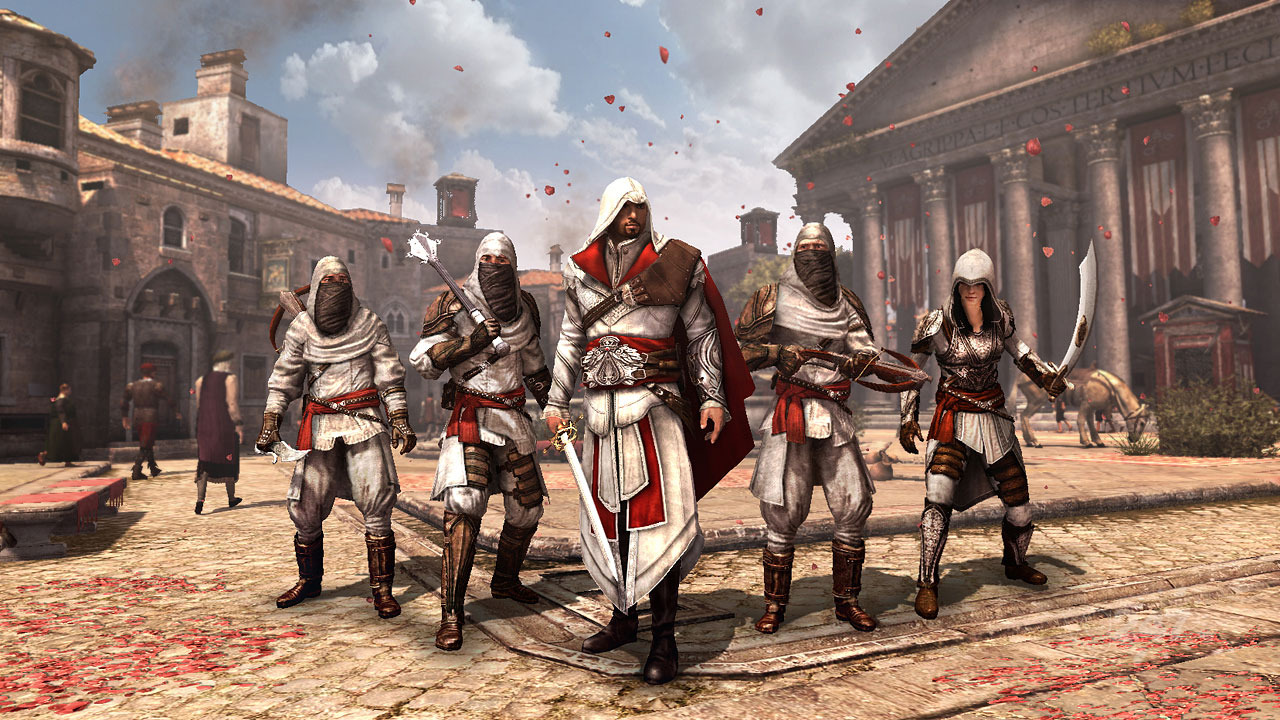 Asim – 45 hours, that is how much time I have put in a game that was initially touted as a "cash-in". It would have been very easy for Ubisoft to have gone down that route, but (thankfully) they chose not to. Instead, they chose to build on an already excellent game and, with Assassin's Creed: Brotherhood, deliver the best game in the series to date. A fantastic single player experience coupled with an incredible new multiplayer facet make Assassin's Creed Brotherhood an easy choice for one of the best games of the year.
Tony – What a game! With Assassin's Creed: Brotherhood, Ubisoft have definitely made the ultimate Assassin's Creed game. The story is immensely gripping and the game itself is just a joy to play. To put it lightly, I am literally aching for the next Assassin's Creed title.
1st Place: Mass Effect 2
Asim – Over 100 hours, that is how much time yours truly has invested in Mass Effect 2. That includes playing through the game twice and completing every single piece of DLC. Oh and do you know what? I am probably going to purchase the PS3 version in January and attempt to complete the game for a third time. Why am I going to do this? Well, the answer is simple. I love Mass Effect 2.
Best described as an epic space opera, this gem from BioWare is a title that just keeps on giving right until its breathtaking climax. Every single aspect of the game is so expertly crafted and put together that you can't help but be drawn into the amazing sci-fi themed world. Whether you're taking down a few Reapers on a risky mission or conversing with a team member, throughout the length of the game, you feel like you are Commander Shepard.
Simply put, not only is Mass Effect 2 the best RPG to be released in 2010, it is one of the best games of the year full stop.
Adam – Whilst some may not have liked the move away from the RPG elements from the previous game, I for one absolutely adored Mass Effect 2 and felt that it improved on its predecessor in every right. It's one of the games right near the top of my "must play again" pile and DLC that is crying out to be played. It's actually hard to find fault with Mass Effect 2, that's how good it is.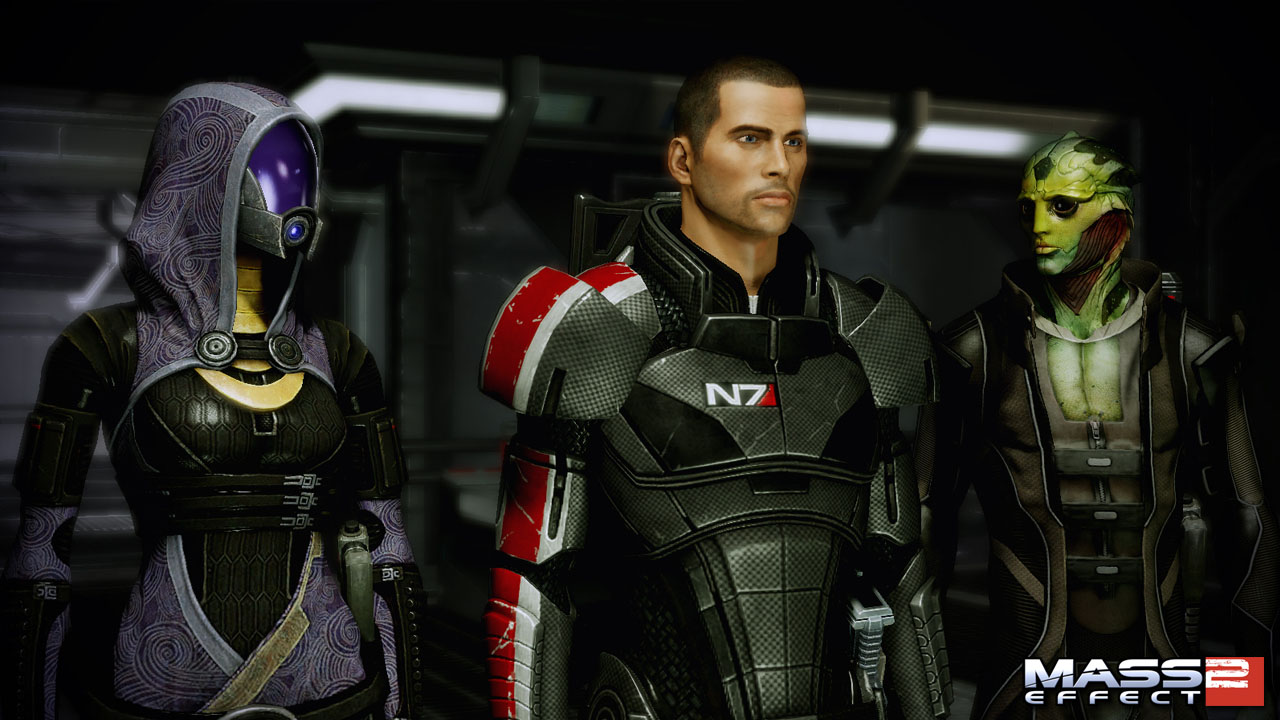 Robin – The character development and emotional bonds you will forge when playing this title are unbelievable. Searching the star system for a rag-tag band of mercenaries who are the only hope to save the human race sounds utterly serious, but there is more to the game than that. Friendships are formed, romances can be played out and there is a lot of real humour on display here despite the heavy subject matter. A cast of famous voices help add some weight to this sequel that blows its predecessor out of the water.
Martin – I don't really know where to start with this, it was always going to make the list, as it's an amazing game from beginning to end. The only thing that might have made it better would have been if the Illusive Man was played by the same actor who played The Smoking Man in The X-Files. Other than that, from the moment I loaded up my own personal Shepard (which is oddly like reconnecting with an old friend) to the moment the final scene plays out, it's an outstanding game.
Aryel – BioWare seem to have a great formula for RPGs and they refined that formula further with Mass Effect 2. The improved gun-play is a blast whilst the story manages to be epic and engaging at the same time.
Tony – The guys at BioWare have done brilliantly again. I loved the original Mass Effect, but this sequel just blew me away. The amazing story and gameplay kept me going for weeks and the DLC just expanded an already massive universe. Bring on Mass Effect 3!
If you enjoyed reading this Game of the Year 2010 feature, then be sure to look out for our special Game of the Year 2010 podcast in the first week of the new year. The team will be getting together to discuss everything to do with gaming in 2010 and a whole lot more!