PlayStation Access to Feature a Host of Playable Games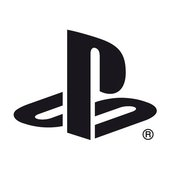 Sony have today announced details of their upcoming PlayStation access event, Bristol. The event which kicks off on Thursday 29th September and and runs all the way through to Saturday 1st October will give fans a chance to play some newly released and upcoming titles.
Uncharted 3, Starhawk and Ratchet & Clank: All4One, as well as the recently-released Resistance 3 will feature on the first party front. Playable third party titles will include; Batman: Arkham City, Battlefield 3, Dark Souls, FIFA 12, Assassin's Creed: Revelations and Goldeneye 007: Reloaded.
The event will not only offer an impressive line-up of new titles available in 3D and PlayStation Move. Goody bags, competitions and performances by Lethal Bizzle on Friday and Saturday night will round off this intriguing gaming event.
More information on PlayStation Access can be found on its Facebook page.