Drivers Blamed for Rage Technical Problems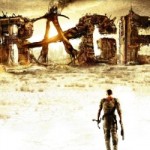 Rage launched yesterday in the US across all three major platforms and it came as no surprise that the PC version is showing some interesting issues. The major issues include texture, lag, and, framerate problems, Bethesda have been quick to identify graphical drivers as the cause via their Bethblog.
While many folks are playing RAGE on PC and not running into issues, we're aware that some of you are experiencing issues with screen tearing and texture issues. These problems can be attributed to driver issues, and we're currently working with Nvidia and AMD to resolve them as quickly as possible.

We know that you want to experience RAGE at its absolute best, so we'll continue to use this blog post to keep you posted.

Yesterday we posted the latest beta drivers for both card manufacturers on our blog. We've learned that AMD is reporting issues with their driver update, and you should not use it.

Nvidia users should try updating RAGE to the current beta driver. When this driver is updated, we'll let everyone know.
It is certainly not uncommon for PC games to launch with a few issues, issues which are normally rectified within days by driver updates. We reckon that most problems will be solved by the time Rage is launched in the UK.
Rage is out now in the US and will be available in the UK on Friday.
Source: PC Gamer