L.A. Noire: The Complete Edition Coming to PS3 and Xbox 360 This November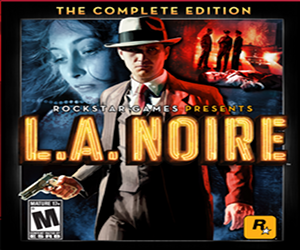 For those of you who haven't yet picked up a copy of Rockstar's L.A. Noire and marveled at the impressive life-like facial animation present in the game (as well as be slightly creeped out by it), then you might be interested in L.A. Noire: The Complete Edition, which is out this November for PlayStation 3 and Xbox 360.
Similar to the already announced PC and OnLive version, the console release of L.A. Noire: The Complete Edition will feature the full game as well as all the downloadable content that has so far been released for the game. This includes extra cases such as 'Reefer Madness', and the 'The Consul's Car' amongst others, the Badge Pursuit Challenge, and all of the weapons and outfits, meaning you'll have plently of dapper and dashing suits to choose from. And trust me, some of those suits are so dapper you wish you had one hanging in your wardrobe.
The game is due for release on November 15th in North America and November 18th internationally, a few days after the PC launch. It's set to retail at £39.99 / €49.99 / $49.99.
L.A. Noire, developed by Team Bondi and published by Rockstar Games, is a crime thriller set in post-war L.A., which sees you searching for clues, chasing down hoodlums, and interrogating suspects, but without any of the mundane paper work normally associated with police work.