Mad Catz Announce the SoulCalibur V Arcade Fightstick Soul Edition
When fighting games are released, especially some of the more popular ones, they are generally accompanied by their own branded fightstick for you to play your brand new fighting game with. The agreement with Namco Bandai Games will allow Mad Catz to release official SoulCalibur V fightsticks for both the Xbox 360 and PlayStation 3.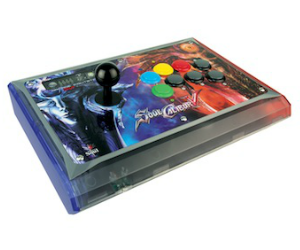 "The FightStick product category continues to perform well for us globally and the addition of the popular SoulCalibur franchise leverages both our brand and market leadership." said Darren Richardson, the President and Chief Executive Officer of Mad Catz Interactive, Inc. "Leveraging licenses on a global basis is part of our long term growth strategy to build our worldwide business."
Fightsticks are often seen as an integral part of the fighter genre, will you be getting this new fightstick when it releases with SoulCalibur V in the first quarter of next year? Do you prefer a specific brand of fightstick? If so why? Let us know in the comments below as usual, but before all that, how about some sexy fightstick screenshots?
[nggallery id=635]