Minecraft for Xbox 360 to be Playable at MineCon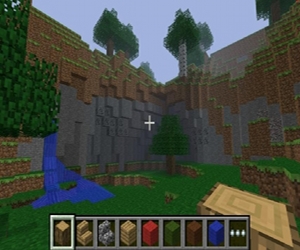 Mojang and Microsoft have announced today that attendees at the inaugural MineCon event, a celebration of all things Minecraft and pixelated, will be the first in the World to try their hand at the Xbox 360 version of Minecraft, which is due for release on Xbox LIVE Arcade in Spring 2012 and is being developed by 4J Studios.
MineCon, which is sponsored in part by Microsoft, is due to be held on 18th-19th November of this year in Las Vegas. The gathering will feature numerous events such as breakout classes on Minecraft subjects; build and costume contests; and a keynote address by Notch, creator of Minecraft. The convention is also set to coincide with the official launch of Minecraft on PC.
Minecraft for Xbox was originally announced at Microsoft's E3 conference earlier this year. The title is set to feature Kinect intergration as well as all the blocky goodness that can currently be found on PC and on Android phones.