BioShock Infinite: The People Behind Booker and Elizabeth Part 2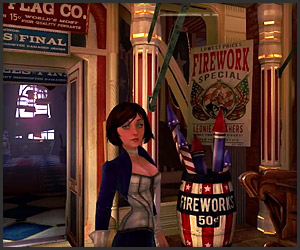 The final part of Irrational Studio's look at the behind the scenes voice recording process behind Bioshock Infinite is now available, taking a look at how the voices behind the beautiful scenes in 2011's E3 demo were recorded.
In this second part, Creative Director Ken Levine (along with voice actors Troy Baker and Courtnee Draper) lift the veil on how the emotional scenes in Bioshock Infinite were recorded.
No doubt this is a must see video for fans of the Bioshock series (After finishing the original game last week, I am certainly now one of them!). For those who missed the first part, I suggest you watch it first!
If that hasn't satisfied your lust for Bioshock Infinite content, check out our previous coverage, including Mark's Preview.
Bioshock Infinite is scheduled for a release in 2012, for PC, PlayStation 3 and Xbox 360.