Brink to Receive Clan Support and Tournaments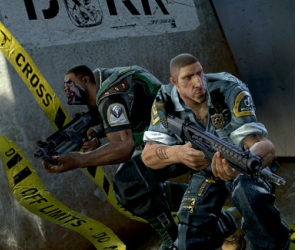 Developer Splash Damage, the studio behind such games as Wolfenstein: Enemy Territory, have announced they are close to unveiling a comprehensive update for their latest title Brink, which will bring several new features to the game.
The update, currently in the final stages of testing, will bring the ability to create clans in Brink and participate in tournaments. You will be able to create and manage your clan on the Brink website, where your clan will have a dedicated profile page showcasing members and a variety of statistics.
If you want to challenge other clans to prove who is the best (or to settle who should have the all important last Rolo), Splash Damage will be adding a Global Clan Ladder where you can challenge others and arrange clan matches as well. Clans will be arranged by their current ranking, making it easy for you to find opponents of a similar level. All clan matches arranged through the Global Clan Ladder will be 5 vs. 5 and will make use of all of Brink's maps.
In addition to the Global Clan Ladder, there will also be Event Ladders. These will feature tournaments, often with customised rules, and you will be able to register for them directly from the Brink website.
The patch will be made available to PC, PlayStation 3, and Xbox 360 users once it's finished testing.
For more information head on to the Bethesda Blog.
Brink is available now for PC, PlayStation 3 and Xbox 360. You can check out our review here.