New Details for Rainbow 6 Patriots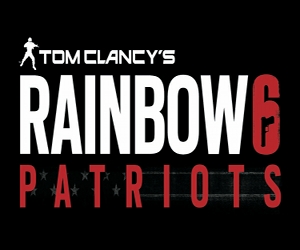 Ubisoft have released some new information on their upcoming shooter Tom Clancy's Rainbow 6 Patriots (not to be confused with the American football team of a similar name).
The game is set to feature a story with an "ultra-realistic what-if scenario", which sees Team Rainbow (Zippy, Bungle and George have yet to be confirmed as members) facing off against a group of terrorists known as the "True Patriots" who are looking to overthrow the American government. Cast as a member of Team Rainbow, the game will see you have to make "tough ethical decisions in order to stop this new breed of terrorists".
The newest Rainbow 6 title is also contains enhanced squad management, where at the press of a button your Rainbow squad will carry out the most effective tactics depending on the situation. For those who enjoy to exert more control over their virtual team-mates you can also take full control of your squad in order to plan your perfect attack. Your planning will be helped by the game's new Scan mode, which provides a thermal image of the impending situation including enemy positions.
Alongside the new squad features, Rainbow 6 Patriots' weapons and combat techniques have also been overhauled with new Rappel and Breach mechanics including: Wall & Ceiling Breach, Fast Rope Rappel, inverted 'Aussie Style Rappel', and Infiltrate & Subdue. The last technique should prove useful for when Zippy keeps on talking (I'll stop with the Rainbow jokes now I promise). A new feature for multiplayer is the 'Sandtable', a holographic display that will help players get to know the map before diving into the action.
You can check out some new concept images for Rainbow 6 Patriots below.
[nggallery id=661]
Rainbow 6 Patriots is being developed for PC, PS3, and Xbox 360 by Ubisoft Montreal, with support from Ubisoft Toronto and Red Storm. A release date has yet to be announced.