Mad Catz to be Main Sponsor for this year's Ümloud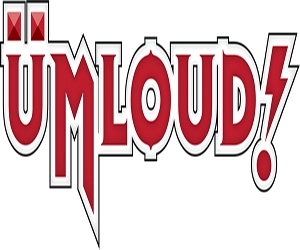 Ümloud!, the annual non-profit gaming fundraiser for the gaming charity Child's Play, have announced that Mad Catz Interactive Inc. have been signed as the Premiere sponsor for the event.
As Premiere sponsor Mad Catz will cover all the production costs of Ümloud!, which means that every donation made during the event will go directly to supporting children's hospitals around the World through Child's Play. Mad Catz will also have their very own band performing at the event, and promise that attendees will encounter a host of surprises.
Darren Richardson, the President and Chief Executive Officer of Mad Catz, had this to say:
"Ümloud! is an inspiring event which through it's support of the Child's Play charity, makes a real difference to the lives of sick children across the world.

We are proud to support such a deserving cause and look forward to joining gamers this coming December for a night of Rock Band fundraising which promises to be like no other!"
This year's Ümloud! event is being held on 8th December 2011 in San Francisco, and will feature over 30 bands playing Rock Band 3 in aid of Child's Play, the gamer's charity that was started by Penny Arcade's Jerry Holkins and Mike Krahulik. Led by Chris Kohler (Wired.com), Joe Markert (Gamehelper), and John 'Seg' Seggerson (Telltale Games), Ümloud! 2011 is set to be the biggest Ümloud! yet, and alongside the live Rock Band 3 music there will also be a silent auction and a raffle full of gaming, tech, music and pop-culture prizes.
Ümloud! co-founder John 'Seg' Seggerson added:
"We're very excited to work with Mad Catz in making Ümloud! 2011 the biggest, baddest Rock Band charity concert in the world!

Having such an esteemed partner will allow us to create a spectacular show that will draw an amazing gaming crowd, all for the benefit of Child's Play and its partnered hospitals around the world."
You can find out more about Ümloud! over on their website.