Have Yourself a Merry Zombie Christmas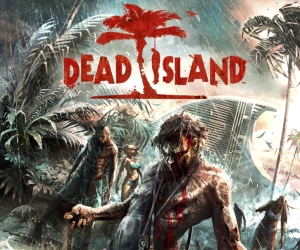 Deep Silver, publisher of the first person zombie slasher, Dead Island has announced a special Christmas treat for its fans. From tomorrow, 1st December you will be able to see a zombie themed advent calendar by visiting their special website. There will be special contests for people who want to participate and test their knowledge on the game and all other things zombie related.
Every Sunday throughout December there will be a special contest where you can win a number of prizes like; one of a kind Dead Island themed airbrushed consoles, a hand-picked collection of the finest zombie movie classics on Blu-ray, a 46 inch 3D-HDTV from Sony or extraordinary books for lovers of zombie horror.
The finale of the zombie Christmas quiz will take place on 25th December where there will be a draw for the grand prize of a one week trip to a tropical island for two people to the value of $6,000.
The Dead Island Christmas Calendar 2011 will be available starting December 1st through December 25th, 2011 here.
I better do some revising…now, where did I put that boxset of DeadSet?
Dead Island is available now on PC, Xbox 360 & Playstation 3