PES has "lost ground" to FIFA, admits Konami's Jon Murphy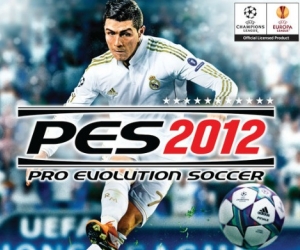 PES was once regarded as the best football game on the planet, and still heralded as just that by some, but unfortunately for Konami, the franchise has fallen further behind FIFA in the UK. That's according to UK PES team leader, Jon Murphy. "In the UK we've definitely lost ground," he told Eurogamer. "But that doesn't give us the full picture across all territories. I think right now, there's been a fair bit of manipulation of statistics to suit people."
Murphy didn't seem overly worried about losing ground and believes the sales will follow as the quality of the game continues to grow. "We're now on the front foot in terms of quality of product and in terms of innovation. We believe sales will follow." Murphy said.
Murphy's comments come after EA's Keith Ramsdale told an audience at the publishers winter showcase that FIFA was outselling PES by a whopping 25-1.
Even when PES was widely considered the better game, it never dominated FIFA in the charts, with EA's licensing and marketing prowess, combined with massive improvements to the series, paving the way for its continued success.
EA's dominance in the UK charts at least in 2011 has led to questions about how Konami handles the PES franchise in the future.
What should happen to PES in the future? Is it time to admit defeat to EA and FIFA in the battle for the best football game? Should PES continue to be a boxed retail product?
"For the time being I don't see a change in the way that PES is released," Murphy said, when quizzed on future strategy. "that may change as the market develops." He added.
Pulling out of the retail market would be a bold move, so it's understandable that Murphy has said there will be no change. However, as digital distribution becomes more and more popular and with new consoles on the way, selling PES online for a cheaper price could be a way of denting the sales of the juggernaut that is FIFA.
What do you think Konami should do with PES to help it get back into the race? Let us know in the comments below.
Thanks, MCV