Uncharted 3 Smashes the 3 Million Barrier on Day One of Sales!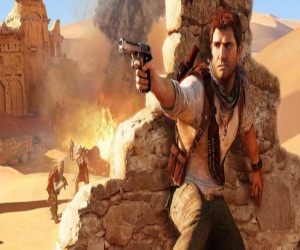 The folks at Sony announced this afternoon that Uncharted 3: Drakes Deception managed to hit 3.8 million sales on the first day of release! To put that in perspective, it took Uncharted 2 a year to achieve those figure's.
With figure's like this from the word go, Uncharted 3 is more than likely to become the best selling game in the Uncharted series. From our review it is not hard to see why!
Are you one of those 3.8 million that bought a copy? Do you agree with our review? Get involved with our forums or the comments below. We really want to know your thoughts on Naughty Dog's latest master piece. They have clearly come a long way since Crash Bandicoot and it doesn't look like they are stopping any time soon. Keep up the great work Naughty Dog!
Thanks VG247