Disney Pixar: Kinect Rush gets Official Launch Date and Brand New Trailer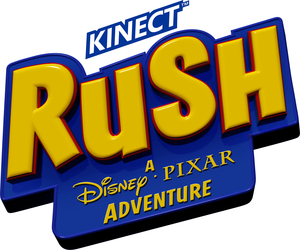 After being mysteriosuly announced at E3, with very few details to go on apart from the innocuous codename – Rush – we haven't been fed any more information regarding the partnership between Microsoft Xbox 360 and Disney Pixar.
That all changes now, however, as Microsoft have happily announced the forthcoming release of Kinect Rush: A Disney Pixar Adventure – which will exclusively be available on Kinect for Xbox 360. The game is due for release on March 20th in the U.S. and the 23rd in Europe, so fans of Disney Pixar animation won't have to wait very long at all to find out what it is all about.
Microsoft also released a couple of new images and, more importantly, the first trailer for the game, where we can see players using Kinect to take part in a variety of motion control mini-games and to immerse themselves in scenes from some of the biggest Pixar films to date. The films featured will be; "The Incredibles," "Ratatouille," "Up!," "Cars" and "Toy Story" – so gamers young and old will be able to interact with some of the biggest names in the Disney Pixar back catalogue, from the last decade or so. It will be interesting to see how all of the little mini-games and sections are linked together as a whole, and what modes will be on offer. I suppose that we will all have to wait until March next year to find out for ourselves!
Check out the first trailer and images below:
[nggallery id=684]
Kinect Rush: A Disney Pixar Adventure will launch in the UK on 23rd March, 2012 for £39.99. Check out the Godisageek.com review of the other recent Disney Kinect game – Kinect Disneyland Adventures – here.